L'élection présidentielle américaine 2016 aura lieu le 8 novembre prochain et les deux candidats qui briguent le siège de la Maison Blanche, la démocrate Hillary Clinton et le Républicain Donald Trump, ont compté parmi les relations amicales de Michael Jackson dans les années 90.
Hillary Clinton s'est, à quelques reprises, retrouvée aux côtés de Michael Jackson. Ce dernier était notamment un invité d'honneur lors des célébrations pré-inaugurales et du gala d'investiture de Bill Clinton, le mari d'Hillary, en janvier 1993 …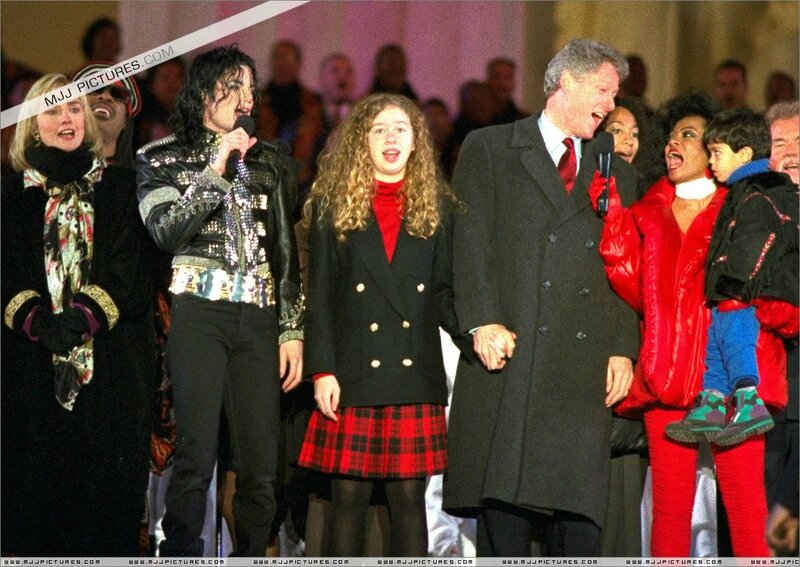 … et on retrouve le couple présidentiel et le chanteur en novembre 2000 ensemble lors du gala de la fondation G&P contre le cancer où Michael avait reçu une récompense pour ses activités caritatives.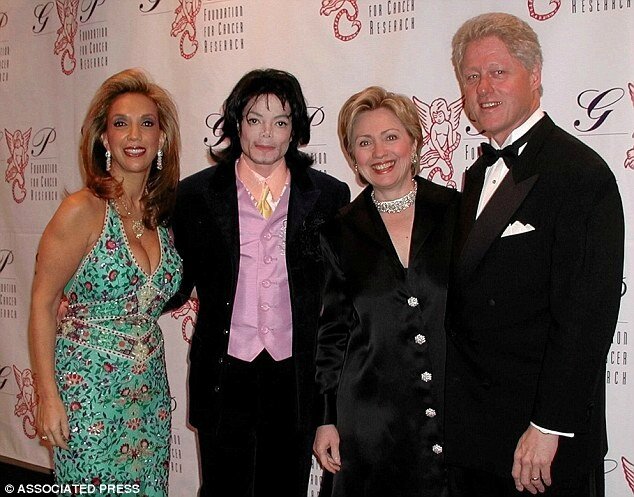 Jusque dans les années 2000, Michael était resté proche du président Bill Clinton à qui il avait personnellement présenté son troisième enfant, Blanket, en avril 2002. Il participait ce jour-là à A Night At The Apollo, une soirée organisée par le DNC (Democratic National Committee) au profit de la campagne "Every Vote Counts" à l' Apollo Theatre de Harlem à New-York. Bill Clinton était présent aux côtés de Michael.
Mais c'est Donald Trump que le chanteur a le plus souvent côtoyé.
Le magnat milliardaire, impliqué également dans le secteur audiovisuel, s'est fait un nom et une fortune en bâtissant son empire et sa notoriété sur des bâtiments prestigieux qui portent généralement son nom, parmi lesquels la Trump Tower à New York, un gratte-ciel de 68 étages dans la célèbre cinquième avenue.
En avril 1990, Donald Trump inaugure son Trump Taj Mahal, sur le boardwalk d'Atlantic City, dans l'État du New Jersey. La ville, le Las Vegas de la côte est, accueille le complexe de Trump, un casino hôtel avec alors la plus grande salle de poker d'Atlantic City.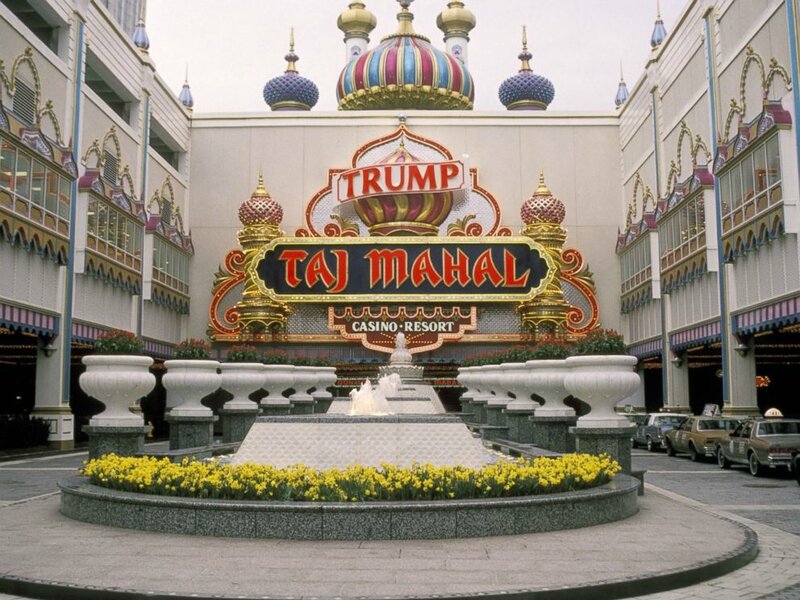 Michael Jackson compte parmi les invités d'honneur de cette inauguration. Il arrive à Atlantic City avec Trump, à bord de son jet privé. C'est d'ailleurs la première fois qu'il est vu en compagnie de l'homme d'affaires.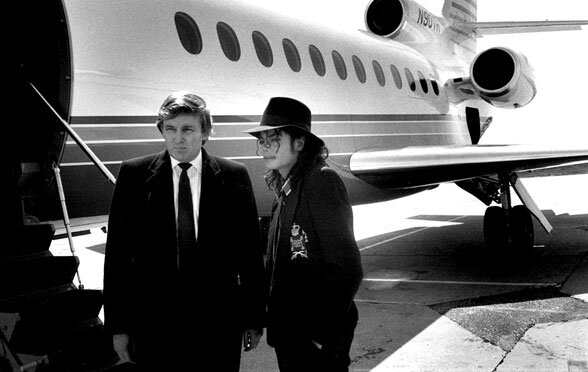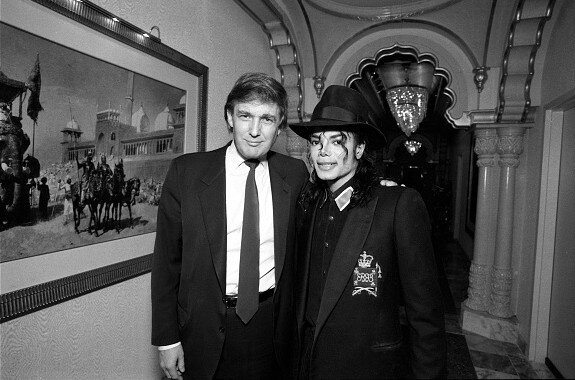 Donald Trump déclare alors : "Michael est venu au Taj Mahal, c'est mon ami et il a un talent immense. C'est un véritable honneur de l'avoir". Trump fera faire un tour privé de l'immense complexe à Michael qui découvre les suites les plus luxueuses de l'hôtel et les salles de jeux immenses. Il loge dans la suite Alexandre Le Grand.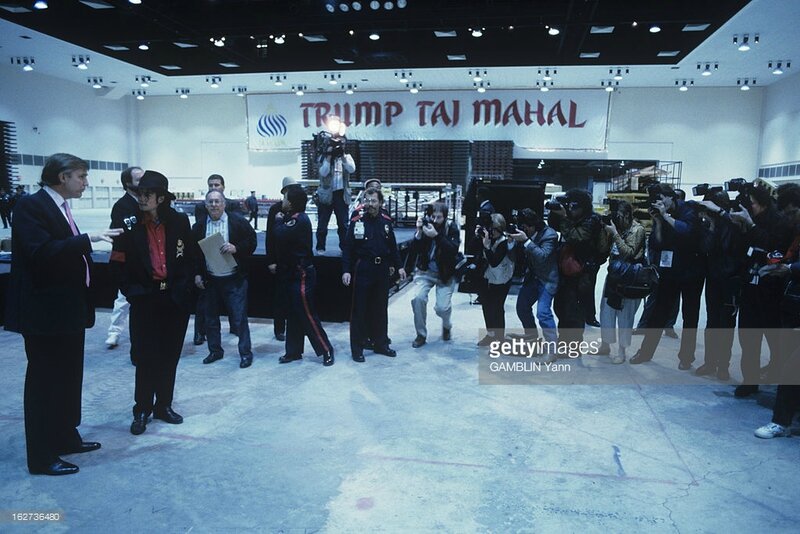 Le lendemain de cet évènement Michael apprend la disparition de son jeune ami Ryan White, qui souffrait du sida. Il quitte immédiatement Atlantic City pour se rendre auprès de sa famille, accompagné de Donald Trump.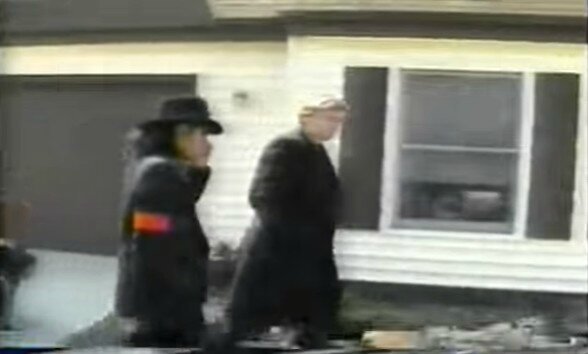 Le 4 juin 1992, Michael reçoit une récompense, l'Operation One To One Award, reconnaissant ses efforts en faveur de la jeunesse. Donald Trump et l'actrice Marla Maples, qu'il épousera un an plus tard, assistent à cette soirée. Lisa Marie Presley est présente également.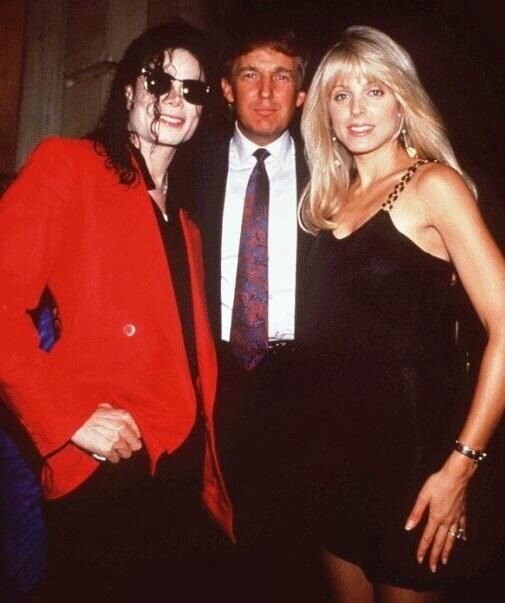 En 2015, Marla Maples a publié sur twitter une photo de la fille du couple, Tiffany, avec Michael qui date de 1994.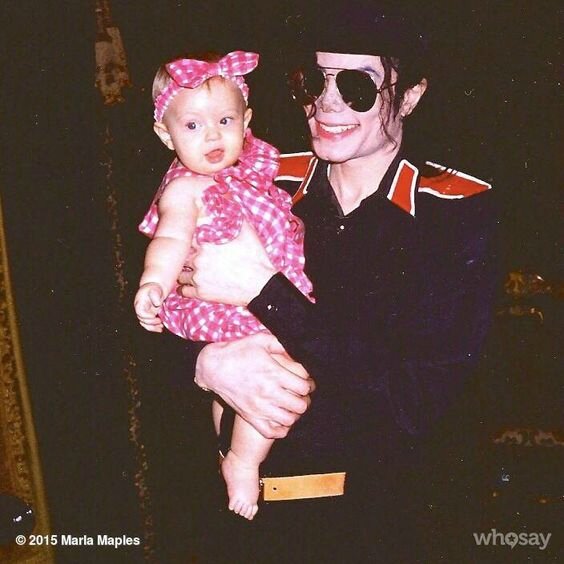 Mar-A-Lago
En 1993 et 1994, Michael séjourne à quelques reprises dans la propriété de Donald Trump à Palm Beach (Floride), Mar-a-Lago, en compagnie de celle qui deviendra son épouse, Lisa Marie Presley. Le couple aurait d'ailleurs passé leur lune de miel au sein de ce palace luxueux.
Entre 1924 et 1927, Marjorie Merriweather Post et son mari d'alors, Edward Francis Hutton, font bâtir Mar-A-Lago, le long de l'océan. Elle est l'héritière de General Foods et une des femmes les riches du pays et il est le co-fondateur de E. F. Hutton & Co. Ils voient en cette propriété de plus de 69 000 mètres carrés (10 000 mètres carrés et 126 pièces rien que pour la maison) la future résidence d'hiver des présidents américains et un lieu de retraite pour des dignitaires étrangers en visite.
A sa mort en 1973, Marjorie Merriweather Post lègue donc son bien au gouvernement américain qui préfère le restituer à la famille au bout de quelques années. En 1980, cependant, la propriété est déclarée Monument Historique National.
En 1985, Donald Trump rachète pour 10 millions de dollars Mar-A-Lago, rénove et agrandit la propriété qui est devenue, depuis 1995, le Mar-A-Lago Club, un des clubs privés les plus luxueux au monde.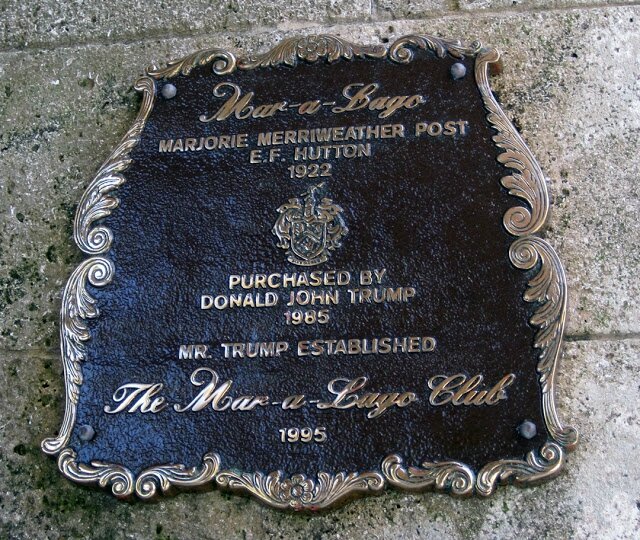 Dans son livre de 1997, TRUMP : The Art of The Comeback, le milliardaire évoque le passage de Michael et Lisa Marie à Mar-A-Lago :
"Parfois Michael était à l'aise avec moi. Je lui demandais comment il allait et on se mettait à parler de sa vie, jusqu'à sa vie intime. J'ai été quelque peu surpris quand Michael m'a dit qu'il avait une petite amie. Je l'ai félicité et je lui ai demandé "C'est qui ?". Il était très timide et a baissé le regard sur sa serviette (la scène se passe dans un restaurant new yorkais) puis a mis la serviette sur son visage et a dit : "Trump, Trump, je n'ai pas envie de parler de ça, ça me gêne".
J'ai insisté. "Allez Michael, dis moi qui est ta nouvelle petite amie". Quand il m'a finalement regardé, il a dit qu'elle s'appelait Lisa Marie. Ce fut la fin de la conversation et on a abordé un autre sujet.
Quelques semaines plus tard, j'ai reçu un appel de Michael qui voulait savoir s'il pouvait descendre à Mar-A-Lago avec moi. J'ai dit bien sur, et nous avons pris mon avion ensemble. Quelques personnes étaient avec Michael. On a beaucoup parlé. Au moment de l'atterrissage, il m'a demandé s'il était possible que sa petite amie passe lui dire bonjour et séjourne avec lui à Mar-A-Lago. Je lui ai dit absolument et que j'étais impatient de la rencontrer. Je lui ai demandé si c'était la même fille, Lisa Marie. Il m'a dit oui et qu'elle arriverait après nous, vers vingt heures.
Quand la sonnette a retentit, le majordome a ouvert et une belle fille est entrée. Je ne pense pas que les gens se rendent compte à quel point Lisa Marie est jolie. Elle a pris le meilleur d'Elvis et de Priscilla et je ne pense pas qu'on lui ai jamais reconnu cette incroyable lueur dans son visage. Michael est descendu en courant dans le salon, l'a serrée dans ses bras et l'a emmenée voir l'océan. Lorsqu'ils sont revenus, ils se tenaient par la main et semblaient très amoureux (…)
Durant le week end, on a très peu vu Michael et Lisa Marie, ils sont restés dans leur tour (Michael et Lisa Marie passaient beaucoup de temps dans une partie de la propriété appelée The Grand Tower où, le soir ils admiraient les étoiles). Mais ils ont fait l'erreur, le samedi après-midi, de sortir de Mar-A-lago et d'aller faire du shopping, déguisés, sur Worth Avenue. Les paparazzi les ont repérés et ça a été le début de l'enfer. Ils ont été reconduits en limousine jusqu'à la propriété avec les paparazzi à leur poursuite. Le reste du week end a été complètement fou. Des centaines de caméras stationnaient autour de Mar-A-Lago pendant que Michael et Lisa Marie était dans leur tour, leur nid d'amour. Les médias ne les embêtaient pas, ils ne m'embêtaient pas non plus, mais c'était de la folie.
Les gens me demandent souvent si leur relation était simulée et je leur dit Non. J'étais là et la magie de Mar-A-Lago a fonctionné, parce que lorsqu'ils sont partis, ce n'était plus pareil. Je peux vous dire que, au cours de cette période, ces deux-là étaient vraiment très amoureux l'un de l'autre."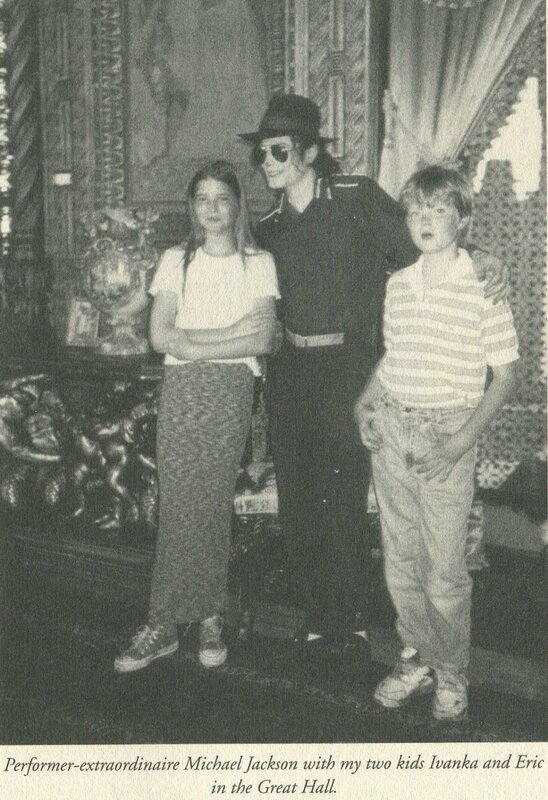 Michael avec les enfants de Donald Trump à Mar-A-Lago, Ivanka et Eric, en 1994. Ivanka est aujourd'hui la vice-présidente exécutive du développement et des acquisitions de la Trump Organization et investie dans la campagne électorale de son père.
Après leur mariage en République Dominicaine, le 26 mai 1994, Michael et Lisa Marie passent leur lune de miel dans la propriété de Trump. Ils y séjournent une semaine au cours de laquelle Vaclav Juza, le chef cuisinier de Trump a cuisiné pour la star.
Michael et Vaclav Juza, dans le grand hall de Mar-A-Lago en 1994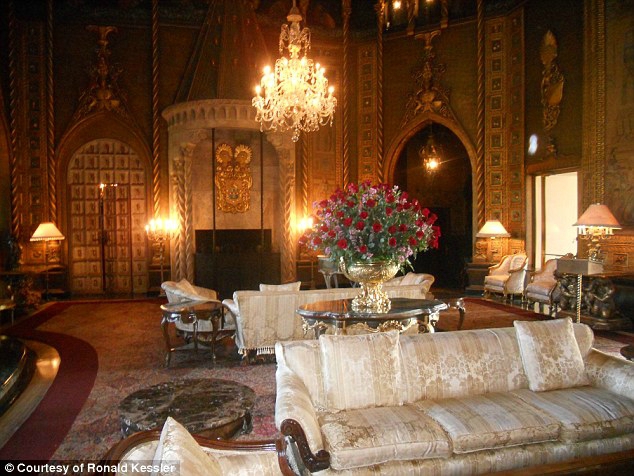 "Je suis né à Prague en 1961. J'ai émigré aux Etats-Unis et j'ai rencontré Mme Trump à New York qui m'a plus tard offert de travailler pour elle et son mari. Je faisais partie de la famille de Donald et Ivana Trump et j'étais à Mar-A-Lago quand Michael Jackson et Lisa Marie Presley sont venus passer leur lune de miel. Michael Jackson était un ami proche de Mr Trump et ce n'est pas surprenant qu'il soit venu chez lui.
Michael Jackson n'avait pas d'exigence particulière, il ne faisait pas de manière. La seule chose à laquelle je devais faire attention c'est qu'il était allergique à l'ail. Mais il adorait le mouton.
C'était quelqu'un de très agréable, qui parlait avec tout le monde, que l'on soit du personnel ou pas. Il aimait plaisanter."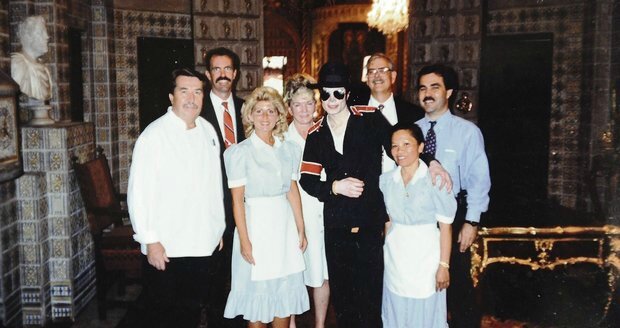 Michael avec le personnel de Mar-A-Lago en 1994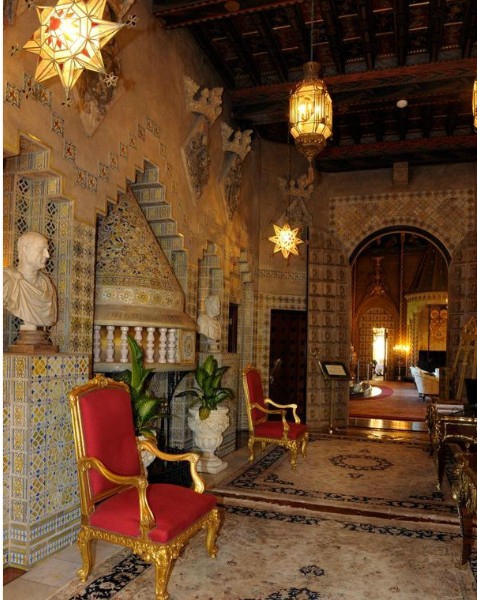 Egalement appelé Billy, le tchèque se souvient que "le plus grand honneur pour moi a été de rencontrer Michael en coulisses quand le HIStory Tour est passé à Prague en septembre 1996. Il se souvenait de moi et il m'a dit "merci d'être venu, Billy".
La Trump Tower
Au cours des mois qui ont suivi, Michael reste en contact avec Donald Trump car il réside dans un des appartements de la Trump Tower à New York, où Lisa Marie viendra le voir régulièrement.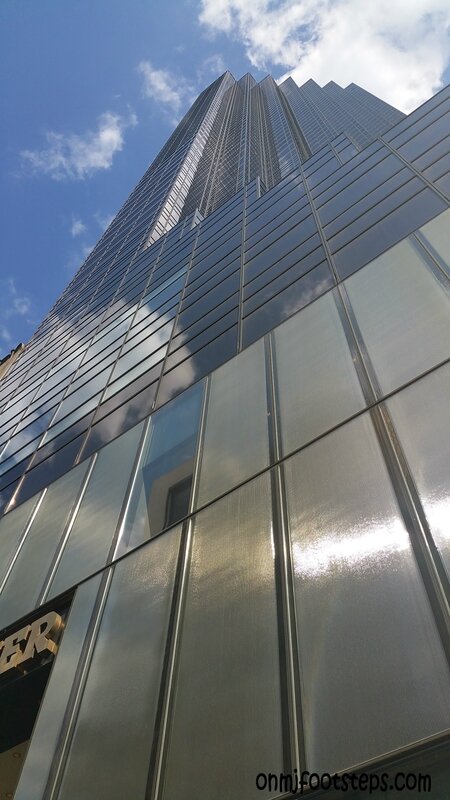 Après son mariage avec la fille d'Elvis Presley, puis au cours des sessions d'enregistrement de l'album HIStory, en 1994, Michael occupe un appartement situé juste en dessous du penthouse de Donald Trump, qu'il loue 110 000 dollars par mois. Situé au 63ème étage du building, avec une vue à couper le souffle sur la ville et Central Park grâce à ses 28 baies vitrées et fenêtres, le luxueux appartement de près de 350 mètres carrés comporte quatre chambres, un grand salon et une bibliothèque, avec des sols en marbre et en granit noir.
C'est dans cet appartement que Michael et Lisa Marie se trouvaient notamment lors de l'annonce publique de leur mariage en août 1994. C'est aussi là que seront immortalisées les premières photos officielles du couple par Dick Zimmerman.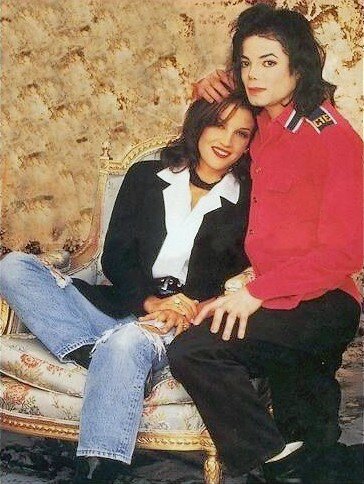 L'appartement assurait une certaine tranquillité au chanteur. Un ascenseur le menait directement des sous-sols à son étage, et il pouvait donc aller et venir discrètement. Une tranquillité assurée également par les valets à l'entrée de la tour qui, 20 ans plus tard, refusent d'évoquer quoique ce soit des célèbres résidents de la Trump Tower !
Donald Trump a toujours déclaré que Michael Jackson était son ami. "C'était un homme extraordinaire mais par-dessus tout c'était le plus grand artiste que j'ai rencontré". Le candidat républicain a d'ailleurs évoqué son amitié avec la star en février 2016, en tenant des propos dignes de l'homme politique qu'il est devenu. En pleine campagne électorale, il déclarait : "J'ai connu la vraie histoire de Michael Jackson. C'était un garçon qui avait un talent incroyable. Il a perdu énormément confiance en lui à cause de très mauvais chirurgiens esthétiques. Et croyez-le ou non, lorsque vous perdez confiance, vous pouvez aussi perdre votre talent ".
Ce à quoi, Jermaine Jackson , le frère de Michael, a immédiatement répondu sur twitter . "Les soi disants "amis" de Michael ne lui rendent pas hommage en colportant des préjugés sur le "manque" de confiance de Michael. Ce dingue de Trump ferait mieux de s'asseoir. La confiance de Michael a été affectée par la pression, l'injustice et des circonstances externes acerbes. Evoquer Michael de cette façon ne vous rend pas cool et ne vous permettra pas de gagner davantage de vote ! "
Donald Trump et Hillary Clinton ont donc fait partie du cercle des proches de Michael Jackson. Ce dernier a toujours déclaré qu'il ne voulait pas faire de politique. Et pourtant, il a souvent été proche des présidents américains.
Sa relation avec Donald Trump était certainement une relation amicale mais peut être aussi une relation de business men, l'un et l'autre étant de redoutables hommes d'affaires. Michael cherchait-il des conseils avisés auprès de Trump ?
Donald Trump sera peut être le prochain Président des Etats-Unis. Il est cependant un candidat très controversé et Michael Jackson n'aurait certainement pas apprécié les propos sexistes, misogynes et surtout racistes de l'homme politique qui fut soi-disant son ami.
Quant à savoir pour qui le King of Pop aurait voté le 8 novembre 2016… ?
Sources : MJLegend/dailymail.co.uk/forevermichael.forumeiros.com