Michael Burnett Sutton est un chanteur, auteur et producteur américain qui a travaillé pour la Motown durant cinq ans au cours des années 70. Ce qui lui vaudra de participer à la création d'une chanson pour Michael Jackson, Cinderella Stay Awhile.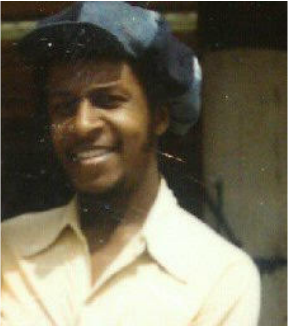 Cinderella Stay A While est le quatrième titre de l'album solo de l'artiste Forever Michael, sorti sous le label Motown en janvier 1975.
Le site michaeljacksonreel.weebly.com a interviewé Michael Sutton qui évoque ses souvenirs de cette collaboration.
Comment votre carrière chez Motown Records a-t-elle débuté?
Mon ex-femme Brenda et moi sommes arrivés ensemble chez Motown, grâce à Stevie Wonder. Stevie nous a fait entrer chez Motown après nous avoir découvert chez un coach vocal. Je me souviens qu'on chantait pour lui et il nous a recommandés auprès de la Motown.
Comme s'est passée votre audition?
Pas trop mal. C'était assez simple, en fait. Il y avait cinq ou six personnes présentes pour nous auditionner et nous avons chanté quelques unes des mêmes chansons que Stevie nous avait entendu chanter chez le coach vocal. Quand nous avons eu fini, ils ont dit, "Ok, on vous recontacte". Personne ne montrait la moindre émotion, mais ça s'était bien passé. Ils ont juste écouté et nous ont remerciés. Ensuite, ils nous ont recontactés environ 30 jours plus tard et nous avons découvert qu'ils voulaient nous faire signer un contrat. C'était en 1974 pour être exact.
Motown restera probablement une des meilleures expériences de ma vie. Je ne suis pas allé dans une grande université et je peux facilement dire que Motown Records c'était mon enseignement universitaire personnel. Nous avons eu beaucoup de formations, et si j'avais beaucoup d'argent, j'aurais probablement essayé de les reproduire parce que c'était extraordinaire.
Vous avez contribué à la carrière Motown de Michael Jackson avec votre chanson Cinderella Stay Awhile. Comment est née cette chanson et comment a-t- elle été choisie pour l'album de Michael?
Chez Motown, nous allions d'un studio à l'autre et je pouvais voir les Jackson 5 entrer et sortir des studios. Parfois ils étaient en train de faire une séance photos, une autre fois ils enregistraient dans l'un des studios. Les deux Jackson que j'ai appris à connaître le plus étaient Jermaine et Michael. Je travaillais avec Jermaine à Motown, mais j'ai rencontré Michael en premier. J'ai vu Michael en studio plusieurs fois et dans les couloirs de Motown, mais à ce moment là, je ne savais pas que j'allais travailler directement avec lui.
L'un des gros producteurs de l'époque était Hal Davis et il a écrit un grand nombre des tubes des Jackson 5. Hal travaillait en studio avec Michael sur son quatrième album solo, Forever Michael, et à ce moment là, je suis venu pour lui jouer quelques chansons. Il n'était pas dingue de ce que je lui jouais à l'époque, mais ça passait. Pendant ce temps, Suzanne de Passe et Berry Gordy ont été très impressionnés par mes capacités d'écriture, et ils m'ont mis en relation avec le compositeur Mack David. Mack est décédé depuis, mais il est celui qui a écrit les paroles originales des chansons pour le Cendrillon de Disney.
Pendant que Michael travaillait sur Forever Michael, Mack venait de signer en tant qu'auteur avec Jobete, un division de Motown. Alors Suzanne m'a dit, "Michael, je voudrais que tu rencontres Mack et que voyiez tous les deux si vous pouvez créer quelque chose pour Michael Jackson." Je lui ai dit "Bien sûr!" Après les présentations, Mack et moi nous sommes réunis chez moi, et nous nous sommes assis au piano et avons joué cette mélodie. Je me souviens que Mack disait: "J'adore cette mélodie". Il s'est penché sur ma table de billard et a commencé à écrire des idées. Il m'a demandé: "Que penses-tu de ça? Tu sais j'ai écrit le truc original pour Disney?" J'ai dis: "Oui, je sais." Il m'a dit: "Que dirais-tu de Cinderella Stay Awhile ?" Je lui ai dit: "Jadore". Et le reste c'est de l'histoire. Il a écrit les paroles et je les ai apportées à Hal Davis, qui est devenu dingue. Quand ils ont joué le morceau pour Michael, il l'a adoré aussi. Nous avons prévu un temps d'enregistrement en studio et on a pris du plaisir à l'enregistrer.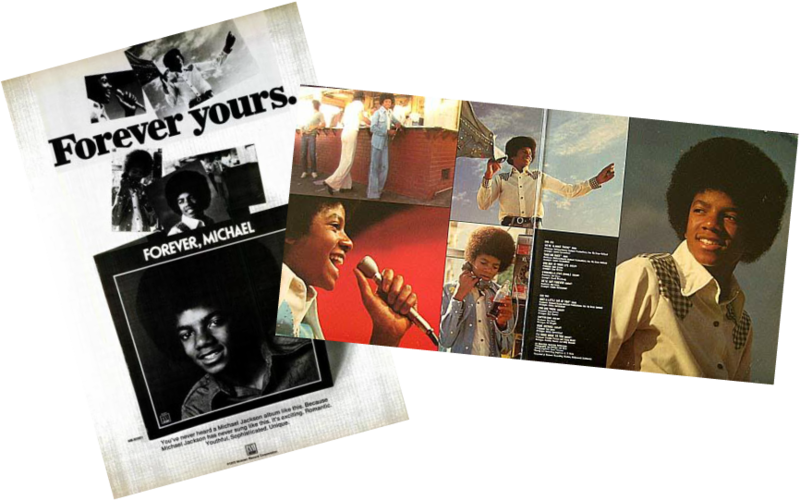 Quels sont les quelques souvenirs en studio que vous avez avec Michael au cours de la session d'enregistrement?
Michael avait 16 ans au moment où nous avons enregistré la chanson. Il avait une assistante de production nommée Suzee Ikeda et elle était toujours avec lui en studio et veillait à ce que les producteurs s'occupent de lui correctement. C'est à cette époque que Michael a vraiment commencé à avoir ses propres idées. Je me souviens que pour Cinderella Stay Awhile, il avait des idées qu'il voulait essayer, mais Hal ne les aimait pas. C'était tellement drôle parce que chaque fois que Hal tournait le dos à Michael, celui-ci lui faisait des grimaces et j'éclatais de rire !
Motown contrôlait énormément la musique, mais comment définiriez-vous la créativité de Michael en studio à l'époque?
Michael venu avec cette idée pour la fin de la chanson. En fait, il avait différentes idées pour la chanson et Hal répétait sans cesse: "Non, non. Je n'aime pas ça." Michael lui faisait alors une grimace et Suzee disait: "Oh, allez, Hal. Laisse-le essayer." Hal avait des idées précises de la musique. Il avait beaucoup de succès, et il savait donc de quoi il parlait quand il s'agissait de musique. Mais quand nous étions tous dans le studio, Michael avait aussi ses propres idées. Il entendait les idées dans sa tête, des choses qui allaient bien avec la chanson, mais qui je pense, n'étaient pas comprises à l'époque. Mais je pouvais entendre ce qu'il voulait dire quand il décrivait ce qu'il voulait essayer. A un moment j'ai dit: "Pourquoi ne pas essayer cela." Et si vous écoutez attentivement la fin de la chanson, et personne ne sait cela, en arrière plan de Cinderella Stay Awhile, Michael voulait faire une contre- mélodie. Lorsque vous entendez les chœurs chanter les paroles à la fin, "Cinderella I wanna be your fella !", derrière cela, Michael dit: "You're the one thaht makes my dreams come true ! I just wanna spend my life with you!" C'est très subtil, mais si vous écoutez la fin de la chanson pendant le chœur final, c'est ce qu'il dit, et ces paroles prononcées étaient sa propre idée.
Qui d'autres étaient impliqués musicalement dans Cendrillon Stay Awhile?
Nous avons enregistré la chanson après l'avoir proposée à Hal, mais avant de pouvoir l'enregistrer, nous avons dû planifier la session. Nous avons programmée la session rythmique environ une semaine plus tard. James Gadson était à la batterie, Henry Davis à la basse et je jouais la mélodie à l'orgue que vous entendez en arrière plan. Nous avons eu aussi une section de cordes faite par David Blumberg. De plus, nous avons eu les célèbres choeurs, The Waters. Ils ont été phénoménaux. Tout le monde a fait sa part du boulot pour rendre la chanson aussi belle qu'elle l'est.
Nous avons enregistré toutes les différentes sections de la chanson. Nous avons eu une séance de rythme, une séance d'arrangement des cuivres, puis nous avons fait venir les choeurs pour enregistrer. Michael est venu pour enregistrer sa partie en solo. Nous avons enregistré à des dates différentes, mais nous l'avons fait venir après avoir enregistrée la session rythmique. Nous avons aussi fait quelque chose que l'on appelle MOD'S, ce sont divers Overdubs (des réenregistrements de guitare ou de percussion que vous entendez dans différentes parties). Nous avons fait ceux de la chanson au cours d'une autre journée.
Le début de Cinderella Stay Awhile est unique, mais ce son était populaire au milieu des années 1970. Comment avez-vous trouvé l'ouverture de la chanson?
On a travaillé à partir d'un synthétiseur très populaire à l'époque appelé l'Arp 2600, et c'est ce qui a créé ce son unique au début. Quand j'ai écrit Cinderella Stay Awhile, je l'ai jouée au piano en notes hautes. Lorsque vous entendez "Doo-doo-doo, doo-doo-doo, doo-doo-didly-didly-doo", nous avons dupliqué ce son sur l'Arp 2600. Dave Blumberg et Russ Terrana étaient les ingénieurs sur la chanson. J'ai eu cette idée sonore quand Mack et moi avons écrit la chanson, et Russ et Dave ont pu copier ce son, et ça s'est avéré vraiment très beau.
Et puis il y a "Dah-Dah, Da-Dah", qui est renforcé par le clavecin, présent lui aussi.
Avez-vous des souvenirs particuliers de ces moments passés avec Michael?
Je me souviens d'une fois où lui et moi étions tous les deux dans le bureau de Hal pour parler de Cinderella Stay Awhile et il m'a complimenté sur la chanson. Michael m'a dit: "Wow, tu es un grand compositeur." C'était avant que nous enregistrions la chanson. Hal et moi avions envoyé la démo à Michael, mais nous l'avons tous écoutée ce jour-là dans son bureau. C'était vraiment cool. Michael était un gars très sympa.
Paroles
Fairytales, make-believe and you
Fairytales, make-believe and you
Cinderella, stay awhile
You're the one that I've been lookin' for
Cinderella, bring your smile
All around me sunbeams start to fall
Midnight is so near
Please don't disappear
Now that you are here
Stay awhile
Cinderella, I just know
That the magic slipper's gonna to fit
Cinderella, do not go
You're my princess I am sure of it
This is love for sure
Love that's sweet and pure
Love that will endure
Stay awhile
When you speak
The angels all sing
This is the kind of magic
You bring, oh
Cinderella, stay awhile
This is like a fairytale with you
Cinderella, when you smile
All my fairytales are coming true
Well my only fear
Is midnight is so near
Please don't disappear
Stay awhile, oh
Fairytales, make-believe and you
Fairytales, make-believe and you
Cinderella, stay awhile
Don't you go, ho
Cinderella, stay awhile
Don't you go
Stay, stay, Cinderella
Stay awhile, please love me Cinderella
Don't you go, please don't go
Cinderella, I would die
Cinderella, don't you go, well my
I wanna be your fella, Cinderella
I wanna be your fella, alright
Don't you go, Cinderella
Sources: michaeljacksonreel.weebly.com (traduction: onmjfootsteps.com)