Au début du mois d'avril 1990 Michael Jackson est à Washington D.C. afin de recevoir le prix d'Artiste de la Décennie par le Capital Children's Museum, un musée qu'il visite le 04 avril. (voir ici)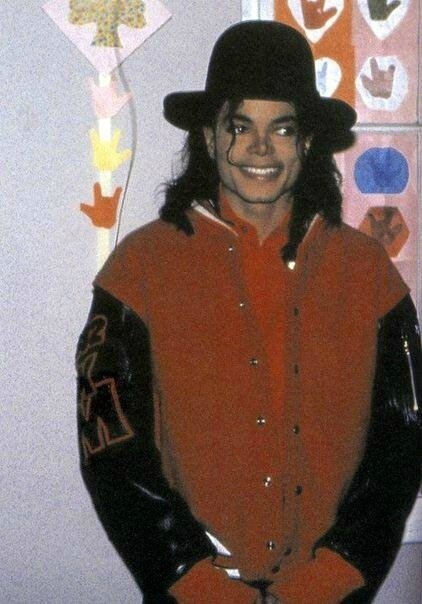 Le 05 avril, il est reçu à la Maison Blanche, dans la Roseraie, par le Président George Bush et sa femme Barbara qui souhaitent le féliciter pour son prix : "Je voulais simplement accueillir Michael Jackson qui a été nommé Artiste de la Décennie. Il a de nombreux fidèles. Il fait du très bon travail, ce que nous appelons le concept "Point Of Light". Je voulais juste le faire venir ici et l'accueillir officiellement à la Maison Blanche, à nouveau", explique le Président lors de cette rencontre. Se tournant vers Michael il lui dit simplement "Je suis ravi que vous soyez là, Monsieur."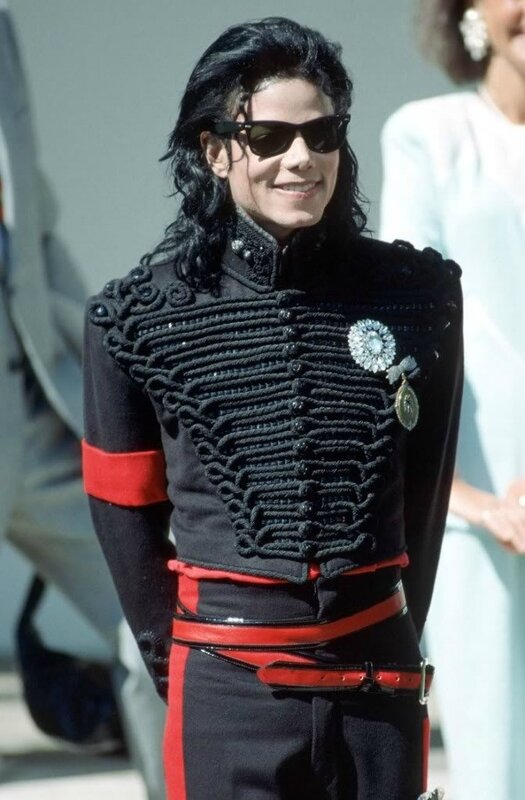 Michael est reçu dans le bureau ovale du Président et passe un moment dans la Roseraie avec la Première Dame, Barbara Bush. (voir ici)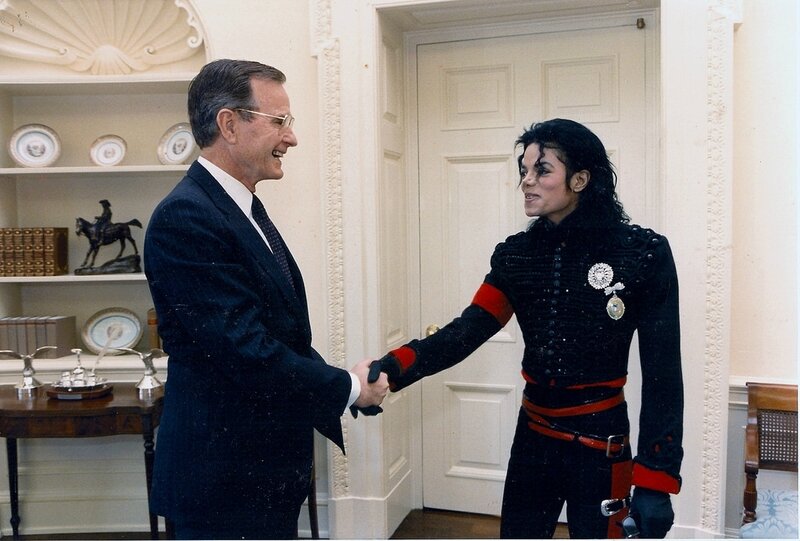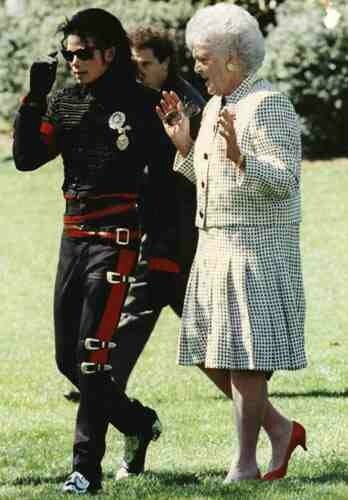 Merrywood
Le même jour, en soirée, il se rend à McLean, en Virginie, à seulement une quinzaine de minutes au nord-ouest de Washington. Il est invité à Merrywood, une immense propriété de style géorgien sur les bords de la rivière Potomac, construite vers 1919. L'endroit est surtout renommé pour avoir été la maison où Jackie Kennedy, la femme de John F. Kennedy, a passé une partie de son enfance. La maison appartenait depuis les années 30 à son beau-père Hugh D. Auchincloss II.
En 1964, Merrywood est racheté par Wyatt et Nancy Dickerson, cette dernière étant connue pour avoir été la première femme journaliste américaine dans les années 60, couvrant les principaux évènements de l'époque. Le couple se sépare et revend la propriété en 1984. Elle est rachetée par Alan et Dianne Kay. Lui est un magnat de l'immobilier et tous les deux aiment se consacrer aux œuvres de charité et organisent régulièrement dans leur domaine des galas de bienfaisance.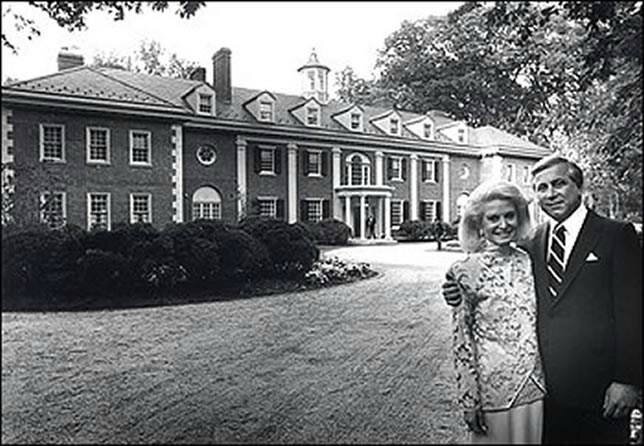 Alan et Dianne Kay durant les années 80 devant Merrywood
Ainsi en avril 1990, le couple Kay accueille-t-il le King of Pop, vêtu de noir et rouge, et de gants noirs, au cours d'une soirée de levée de fonds en faveur du Capital Children's Museum. Organisée par The Friends of the Capital Children's Museum, la cérémonie est également destinée à honorer Michael et ses actions philanthropiques en faveur des enfants. Plus de 200 invités, qui ont payé entre 1000 et 5000 dollars pour assister à cet évènement, sont présents.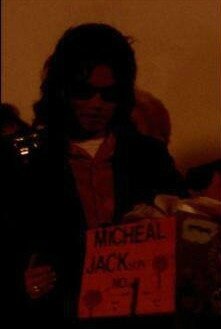 Dianne Kay est présente aux côtés de Michael tout au long de cette soirée. On les voit notamment sur ces photos dans le salon de la maison.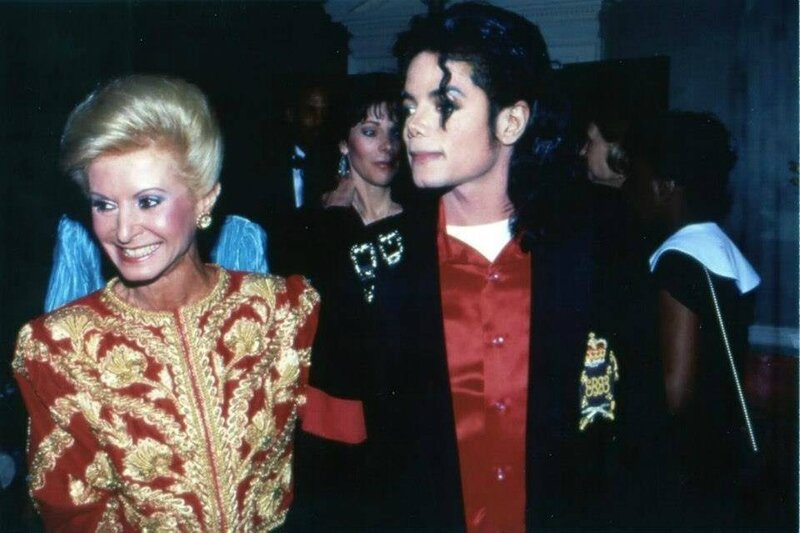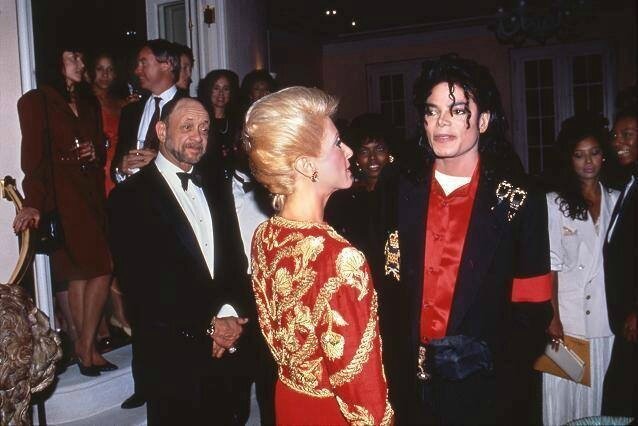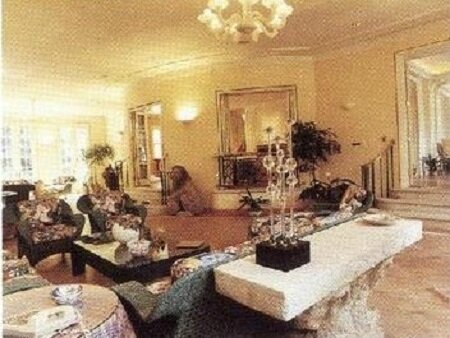 Mais c'est auprès de la petite-fille de 5 ans des Kay, Lauren, que Michael semble avoir préféré passer le plus de temps.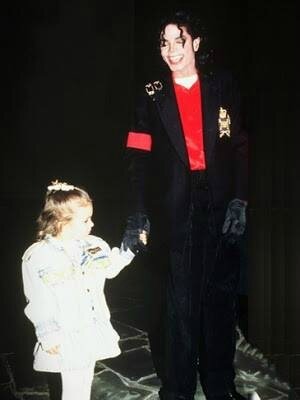 Il n'adressera que quelques mots à la presse afin de remercier ses hôtes pour leur accueil.
Revendu en 1999 puis en 2005, le domaine de Merrywood est aujourd'hui la propriété de Steve Case, le cofondateur et ancien PDG d'AOL.
Sources: washingtonpost.com/thegildedageera.blogspot.fr/Jet Magazine, 23 avril 1990 (merci à Matilde, facebook, pour les photos de Michael à Merrywood)