Michael Jackson comptait des amis très chers parmi les grandes stars du cinéma hollywoodien. Si l'on pense tout de suite à Elizabeth Taylor, Liza Minnelli ou Jane Fonda, il a aussi noué des liens très forts avec l'un des acteurs les plus célèbres des années 50 et 60, Gregory Peck.
Cette amitié s'est développée à la fin des années 70 lorsque Michael a un jour appelé l'acteur pour lui demander s'il pouvait lui rendre visite.
Un des films préférés de Michael était To Kill a Mockingbird (Du silence et des ombres). Adapté du roman du même nom, le film a remporté trois oscars dont celui du meilleur acteur pour Gregory Peck qui tient le rôle principal de l'avocat chargé de défendre un homme noir accusé du viol d'une femme blanche.
Lorsque Michael rend visite à l'acteur, celui est très surpris de constater que Michael connait la plupart des dialogues du film. Michael l'inonde de questions concernant ce succès de 1962 et c'est le début de longues conversations qui scelleront une amitié qui ne faillira jamais. Michael aurait même été l'un des rares confidents de Grégory Peck sur le sujet très douloureux du suicide de son fils aîné en 1975.
Des photos prises dans les années 80, chez Michael à Hayvenhurst ou en studio lors du tournage du short film Smooth Criminal montrent la complicité des deux hommes.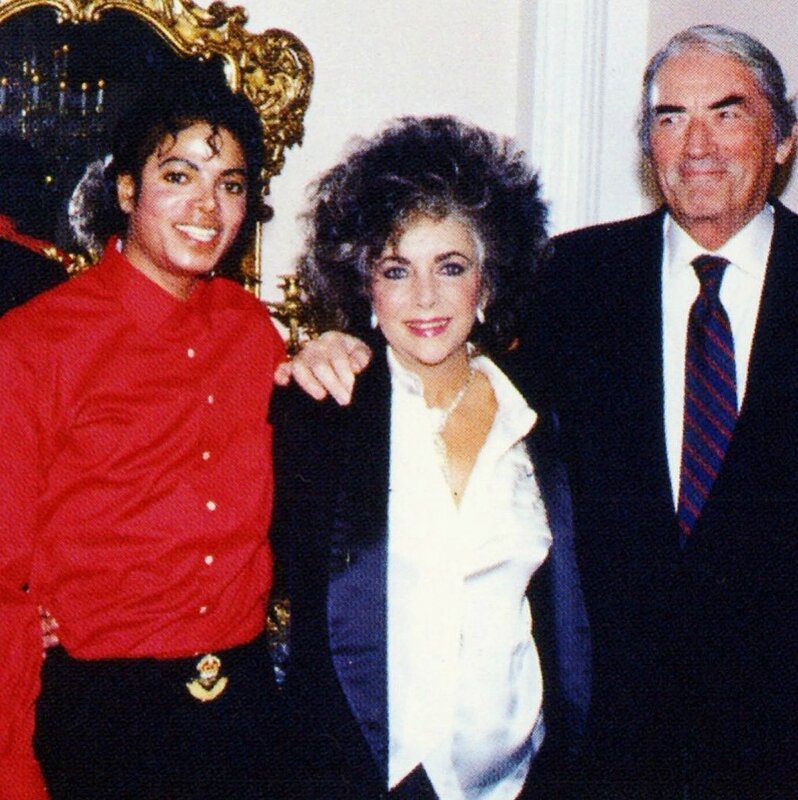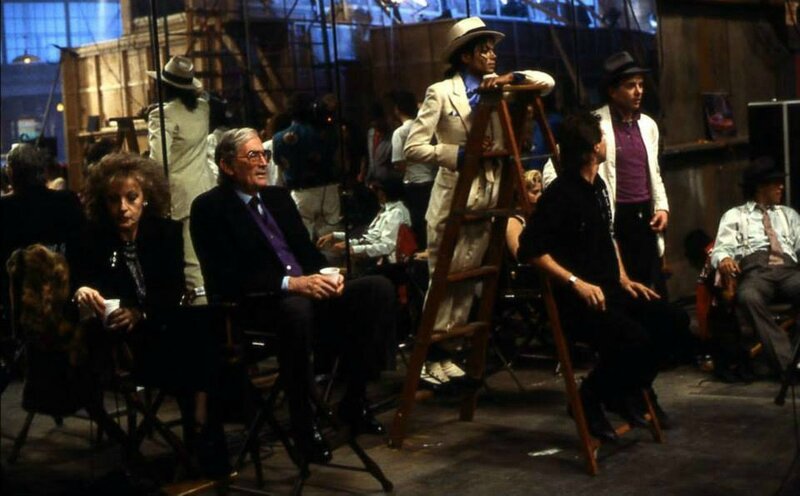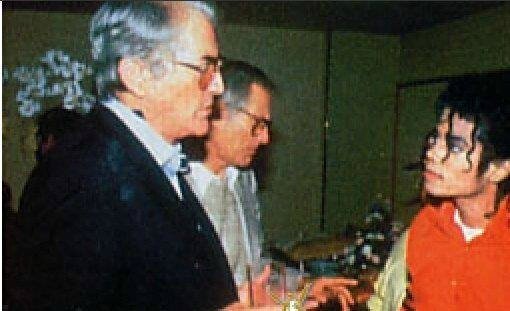 "Il est ce que les français appellent un 'monstre sacré', c'est quelqu'un d'absolument unique", disait l'acteur de Michael.
Peu après le tournage du film The Bravados, en 1958, Gregory Peck fait l'acquisition d'un ranch pour l'élevage de bétail au nord de Santa Barbara. Lorsque Michael acquiert son ranch de Neverland en 1987, les deux stars, voisines, passent encore plus de temps ensemble. Dans les Private Home Movies, diffusés en 2003, on voit ainsi une séquence de 1991 où Gregory Peck et sa femme Veronique profitent des attractions du parc de Neverland, sous le regard amusé de Michael.
D'ailleurs le premier Blanket que Michael a rencontré est le chien des Peck, bien avant qu'il surnomme ainsi son second fils.
Les deux hommes sont vus ensemble, probablement l'une des rares fois en public, le 4 décembre 1999, lors du All-Star Gala for American Cinema Foundation.
Le 4 janvier 2003, suite à l'incident où Michael a montré son dernier fils au balcon de l'hôtel Adlon à Berlin, en Allemagne, en novembre 2002, et alors que les médias se déchaînent (encore) sur Michael, Gregory et Veronique Peck prennent publiquement sa défense et diffusent une lettre très touchante :
"Cher Michael,
Tu es reconnu partout dans le monde comme étant un grand artiste, mais très peu te connaisse en tant que père. Nous sommes des amis proches et nous te connaissons depuis plus de vingt-cinq ans. Nous avons passé tant de moments avec toi, Prince, Paris et Prince Michael, qui jouaient avec nos propres petits-enfants. Nous, et nos enfants qui sont de ta génération, t'avons toujours admiré comme un père aimant et attentionné. Tes enfants n'auraient pas pu avoir un meilleur père. Ils t'aiment et te respectent. Tu les as élevés avec douceur, gentillesse et une sincère préoccupation pour leur bien-être. Leur joie et leur amour reflètent l'attention et l'amour que tu leur donnes en tant que parent. Ceux qui te critiquent et te jugent feraient mieux de se préoccuper de leur propre vie familiale. Nous avons vu de nombreuses fois en toi le père attentif et dévoué que tu es et nous nous joignons à tes nombreux amis qui te soutiennent toi et ta famille.
Avec notre amour,
Veronique & Gregory"
Quelques mois plus tard, le 12 juin 2003, Gregory Peck décède dans son sommeil. Si Michael créé le buzz au cours du service organisé pour l'acteur dans la cathédrale Our Lady of the Angels, à Los Angeles, le 16 juin, en arrivant quelques minutes en retard et vêtu d'une veste rouge, peu ont su à l'époque que Michael a aidé la veuve de Peck à organiser les funérailles de son mari, qu'il a prises à sa charge, et lui a apporté son soutien dès l'annonce du décès de son époux.
Veronique Peck restera proche du chanteur, jusqu'à sa disparition. En octobre 2008, Michael signe son retour à Los Angeles en apparaissant à une soirée d'Halloween, accompagnée de la veuve de Gregory Peck. Trois semaines avant le 25 juin 2009, ils dinaient encore ensemble et Michael lui faisait part de son anxiété sur son come back.
L'ancienne journaliste française de France Soir est décédée à l'âge de 80 ans en 2012.
Sources: Untouchable: The Strange Life and Tragic Death of Michael Jackson, Randall Sullivan/cartasparamichael.blogspot.fr