Les sessions photos de la période Bad restent, pour la "vieille" fan que je suis, les meilleures. Alors en voici une que j'adore.
Le 12 septembre 1987, Michael Jackson entame sa première tournée mondiale en solo et le Japon a l'honneur d'accueillir, pour un mois, les premiers concerts du Bad World Tour. Le 30 septembre, au milieu de sa tournée japonaise, Michael se rend à l'école élémentaire de Nagatacho de Tokyo.
Nagatacho est un district de Tokyo, situé dans le quartier Chiyoda, où se trouve le centre politique de la capitale japonaise, l'équivalent de Capitol Hill pour Washington ou de Westminster pour Londres. Située près de la gare de Nagatacho et du parlement du Japon, l'école, ouverte en 1937, reçoit près de 275 enfants qui vont accueillir ce jour-là le King of Pop.
Michael arrive à onze heures, avec une quarantaine de minutes de retard sur l'horaire prévu.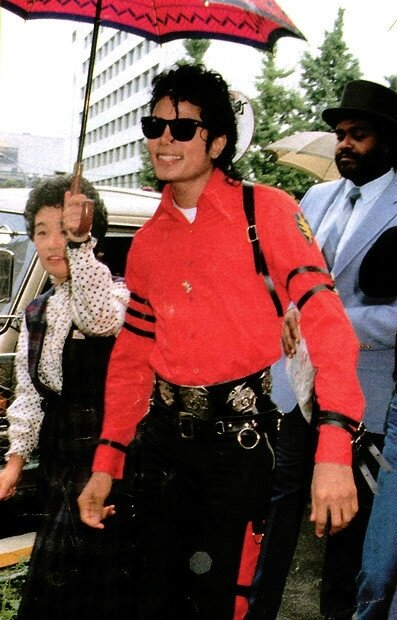 L'accueil est réservé, comme le veut la mentalité japonaise, tout en retenue et dans le respect, mais cela semble plaire au chanteur qui est tout sourire sur la scène, avec un groupe d'enfants qui chante en son honneur. Comme chaque fois qu'il visite des hôpitaux, des écoles ou des orphelinats, il éprouve un réel plaisir à se retrouver au milieu des enfants.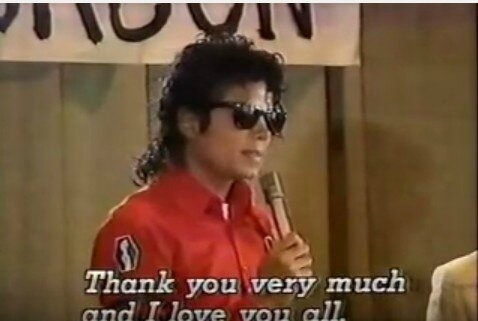 Michael prend le temps de rencontrer les jeunes japonais qui lui remettent des petits cadeaux. Il reçoit ainsi un lei d'oiseau en papier, qui, à la manière des colliers lei hawaïens, est une façon de souhaiter la bienvenue au chanteur. On l'aperçoit d'ailleurs dans la vidéo ci-dessous (entre 11:25 et 12:40) avec le collier autour du cou, chantant avec les enfants.
Une des petites filles ayant remis le lei à Michael n'a d'ailleurs pas hésité à se souvenir de ce moment sur Instagram en 2014 et de le qualifier comme "un des moments les plus précieux de sa vie."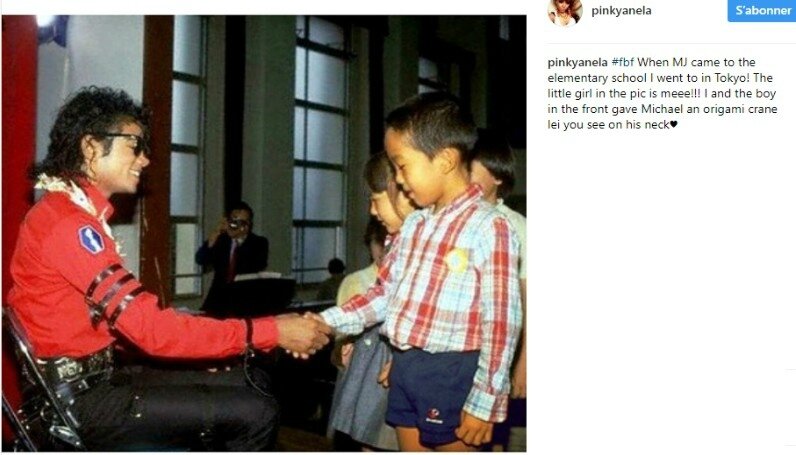 Au cours de la célébration, Michael se voit aussi remettre un chapeau jaune (à 0:24 dans la vidéo ci-après)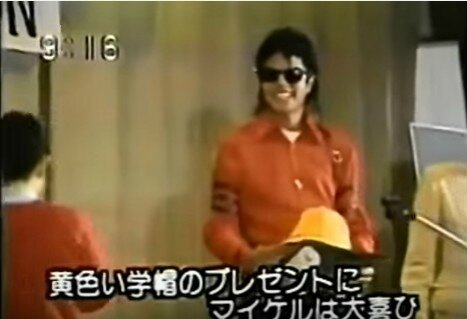 Un cadeau symbolique. En effet, ce chapeau jaune (parfois blanc) est porté par les enfants des écoles maternelles et primaires. Avec le cartable jaune, il fait partie de la panoplie que tout écolier japonais reçoit à son entrée à l'école. Mais c'est avant tout un accessoire de sécurité. En effet la couleur vive permet aux voitures de repérer les enfants dans les rues et d'éviter ainsi les accidents.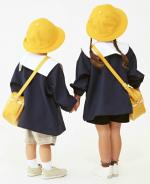 C'est au milieu des plus jeunes écoliers, vêtus de leur chapeau jaune, dans la cour de l'école, que Michael se retrouvera pour une série de photos désormais bien connues .....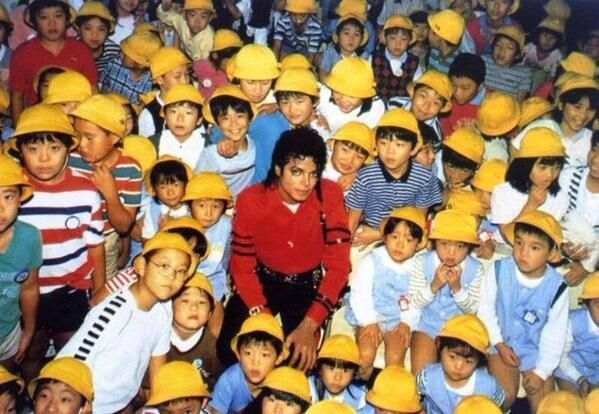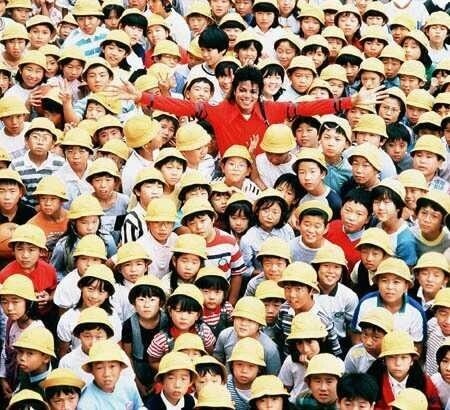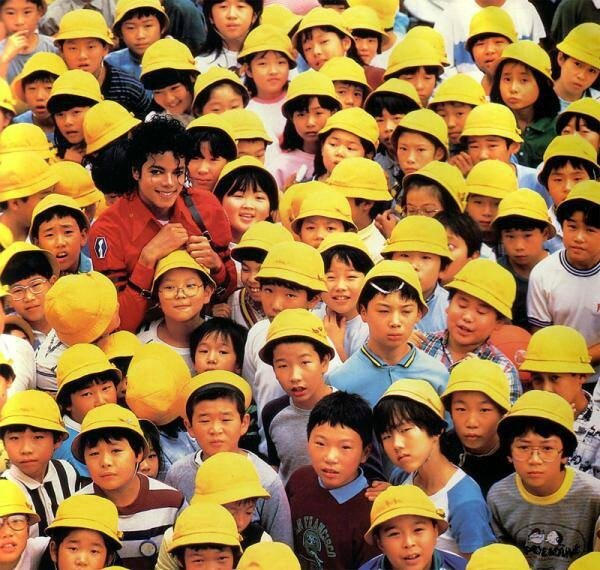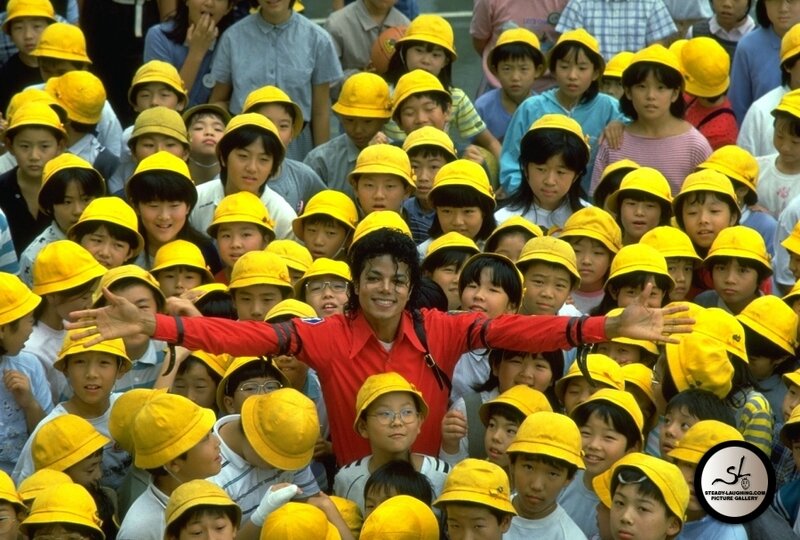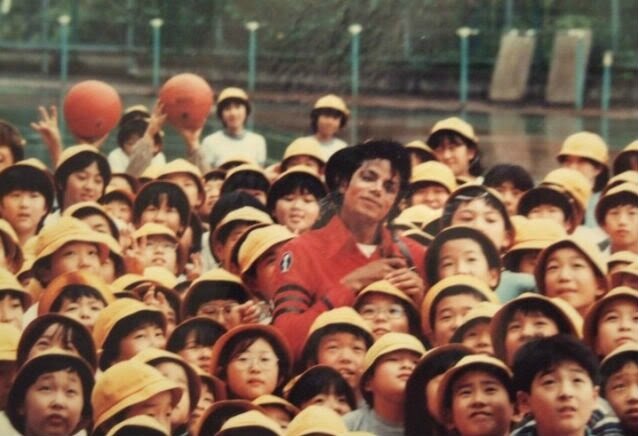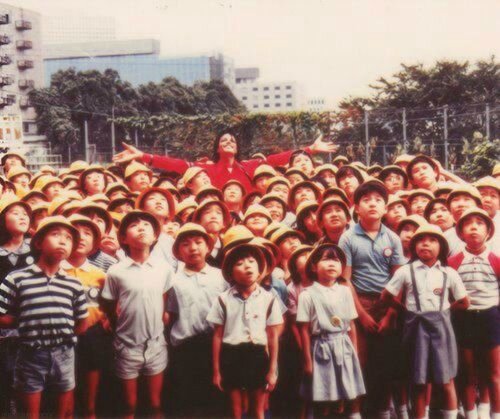 ..... et dont une partie de la vidéo de cette session sera utilisée par le chanteur dans le clip Man In The Mirror en 1988 (séquence à 4 :40).
L'école n'existe plus aujourd'hui même si le bâtiment est toujours présent à l'adresse Nagata-cho Chiyoda-ku Tokyo 2-19-1
L'avant et l'arrière de l'école. Sur la deuxième photo, la cour où Michael a été photographié avec les enfants (photos:fkaidofudo.exblog.jp)
Sources: fkaidofudo.exblog.jp/ameblo.jp/kurikinntonnpiyo/wikipedia/cartasparamichael.blogspot.fr. (Un grand merci à François Allard et Tsuyoshi Mizuno pour leur aide)