Lundi 25 avril 1988, le Bad Tour s'installe à Dallas, au Texas, pour trois concerts au Reunion Arena.
Ce même jour, Michael Jackson se rend à Fort Worth, à environ une heure de voiture de Dallas, afin de visiter l'usine Justin Boot Co. La marque Justin fabrique depuis 1879 des santiags, ces bottes de cow boys bien connus. Et Michael va, pour quelques instants, troquer ses célèbres mocassins contre des santiags.
Michael est accueilli par Frank Scivetti, un des membres de la direction de l'entreprise.
Il choisit trois paires de bottes : une en peau de buffle, une en peau de veau et la dernière à talons. Frank Scivetti lui montre également le nouveau modèle de la marque, des bottines. "J'ai eu l'impression que cela pouvait l'intéresser et effectivement dès que je lui ai montré, il a dit 'J'en veux une paire'", explique Scivetti. "Je lui ai dit que c'était le seul modèle que nous avions mais que nous lui en offririons une paire plus tard, qu'il aurait la première paire disponible."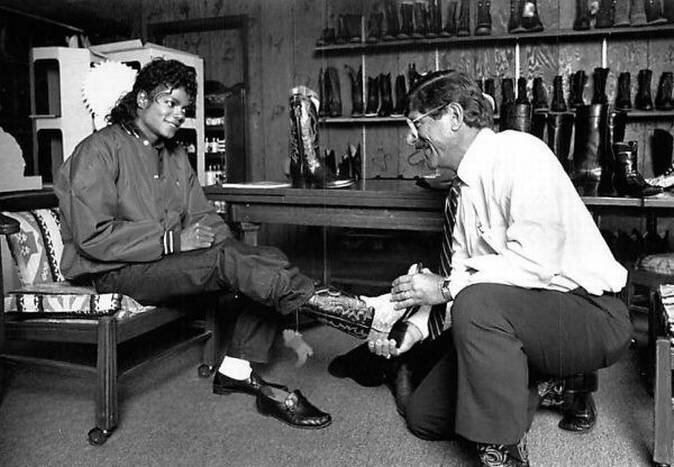 Justin Boot Co avait prévu de mettre sur le marché les bottines en janvier 1989 mais, suite à la visite de Michael, la commercialisation a été avancée à l'automne 1988.
---
"To take a picture
Is to capture a moment
To stop time
To preserve the way you were"
Michael Jackson