En 1978, Michael Jackson tournait pour la télévision un spot publicitaire pour la station de radio 1580 KDAY. Les Jacksons ont à plusieurs reprises été interviewés par cette station de radio de Los Angeles, à la fin des années 70, et J.J. Johnson, alors directeur de programmes de la radio, se souvient du passage des frères :
"Un des directeurs de programmes, Jim Maddox, avait pris des dispositions pour que le groupe soit interviewé par Tom Reed à la station de radio KDay. Je ne me souviens plus de tout ce qui s'est passé, mais c'était en soirée. Les employés traînaient après le travail et cela n'arrive jamais dans les stations de radio. Peu importe qui doit venir. Les employés ne restent pas juste parce qu'une star arrive, pas à Los Angeles, en tout cas. Mais là, il s'agissait des Jacksons.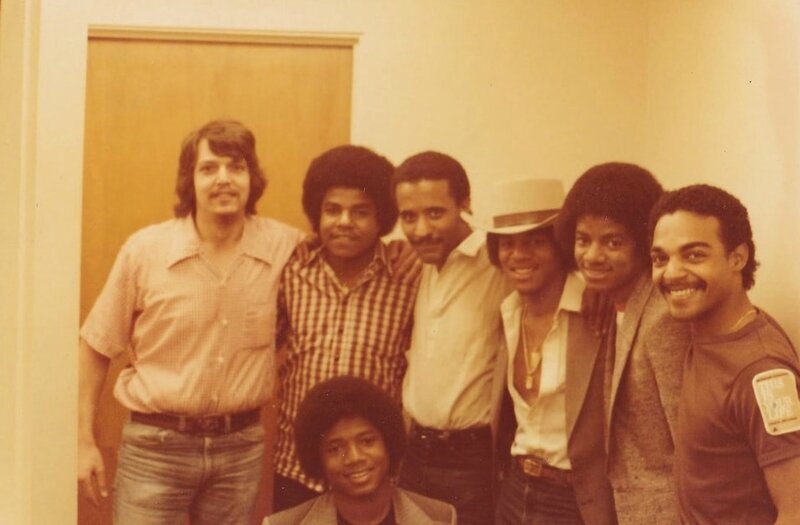 De gauche à droite: Un présentateur de KDAY, Greg Michaels, Tito, Randy, J.J. Johnson, Marlon, Michael, le directeur des Affaires Publiques de KDAY, Derek Clemons
"Nous les avons accueillis et avions prévu une grande quantité de nourriture. Quelqu'un de la radio était allé acheter un tas de nourriture. Le studio de la KDay était assez grand et il y avait un tas de gens. Un de mes collègues, Guy Stewart, et moi-même patientions et nous sommes allés dans le studio de production, situé à l'opposé de celui où le groupe devait être interviewé. C'est alors que les Jacksons sont entrés avec Tom Reed.
Ils sont venus à la radio plus d'une fois et ils étaient vraiment gentils. J'ai une autre photo de nous prise sur le parking de la radio KDAY Je vous assure, c'était des mecs géniaux. Michael était timide, mais très sympathique."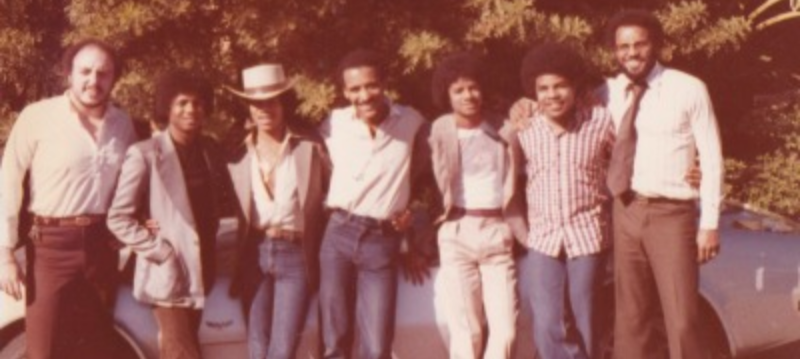 De gauche à droite: Jared Brian Roberts de la KDAY, Randy, Marlon, J.J. Johnson, Michael, Tito et le chef de publicité, Ken Thompson
Source: michaeljacksonreel.weebly.com (traduction onmjfootsteps.com)
---
"To take a picture
Is to capture a moment
To stop time
To preserve the way you were"
Michael Jackson