Octobre 1987, Michael Jackson vient d'entamer son Bad World Tour au Japon et s'accorde quelques jours de repos à Hong Kong avant de poursuivre sa tournée en Australie. C'est au cours de ce séjour privé dans l'archipel chinois, débuté le 20 octobre 1987, que le chanteur fait la connaissance de Dr Penguin, dans un restaurant du centre de Hong Kong, The Duddell's.
Dr penguin est l'homme au chapeau noir derrière Michael
Dr Penguin est un artiste américain établit à Hong Kong depuis plusieurs années. Magicien, comédien, producteur d'émissions télévisées, l'homme au look extravagant s'est fait connaître à travers le monde avec ses spectacles et séries pour enfants. Il est notamment l'auteur et le producteur de la série télévisée pour enfants Dr. Penguin's Magical World, diffusée dans 25 pays. Il a également eu des shows de magie en résidence dans plusieurs complexes luxueux à travers le monde.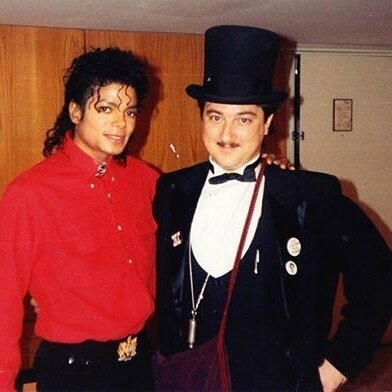 Dr Penguin accompagne le chanteur dans plusieurs de ses déplacements à Hong Kong et est présent sur des photos du chanteur prises lors de son séjour notamment lorsque le King of Pop se rend, fin octobre 1987 (probablement le 24 octobre 1987), à Ocean Park.
Ouvert en 1977, Ocean Park Hong Kong est un parc à thème océanographique avec zoo et aquariums, attractions et spectacles. Il est situé au sud de l'île de Hong Kong et couvre une surface de plus de 170 000 m². La section du Front de mer (Waterfront Section) et celle du Sommet (Summit Section) sont reliées entre elles par le téléphérique et le funiculaire Ocean Express.
C'est dans précisément dans ce téléphérique que Michael est pris en photo alors qu'il admire la vue sur Middle Island, l'île au sud de Hong Kong.
Karen Faye et Dr Penguin (l'homme à la moustache derrière la maquilleuse de Michael) accompagnent la star dans l'attraction The Dragon, des montagnes russes dans la partie Marine World de la section The Summit.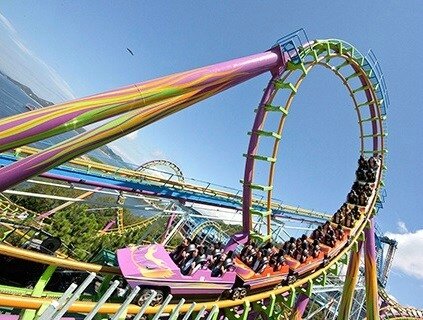 On les retrouve tous les trois dans une attraction moins impressionnante, une des premières attractions du parc, probablement devenue aujourd'hui les Flying Swing, dans la partie Marine World (section The Summit)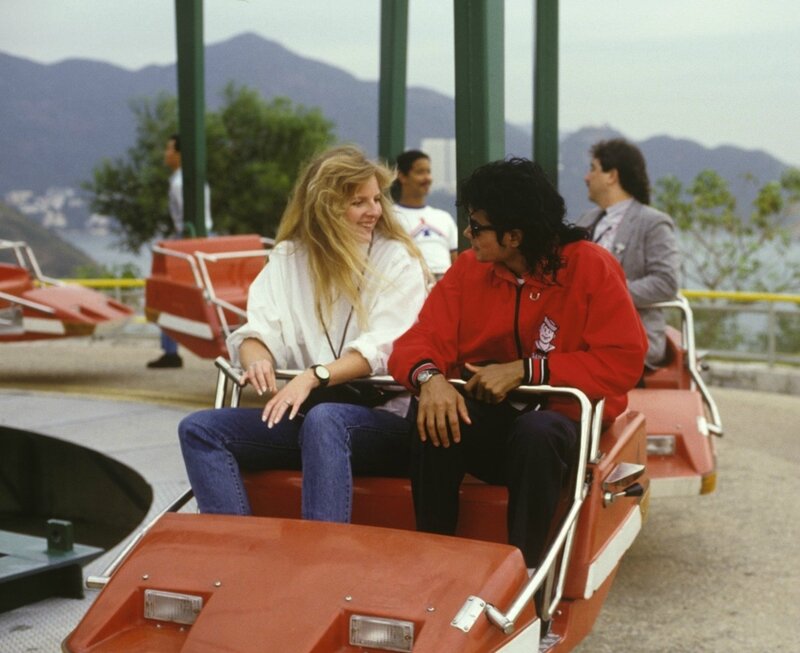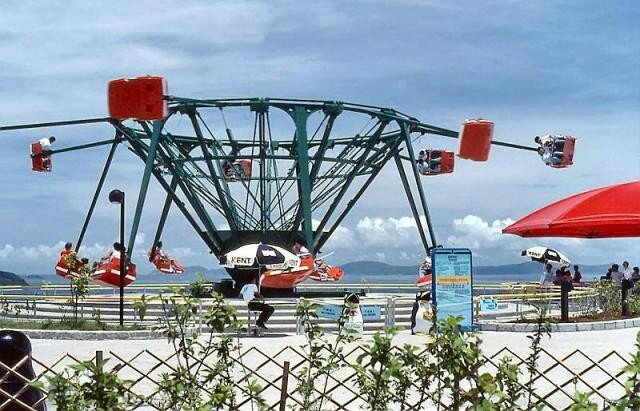 Photo de Cliff Atkins (gwulo.com)
Michael est également allé nourrir les dauphins du spectacle qui a lieu au Ocean Theater de Marine World (section The Summit)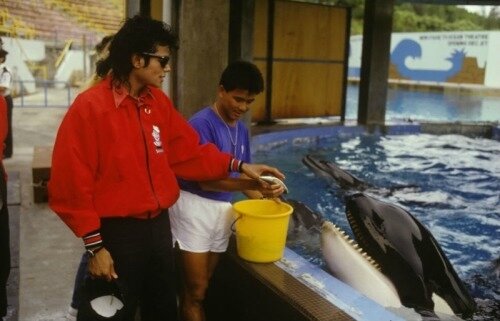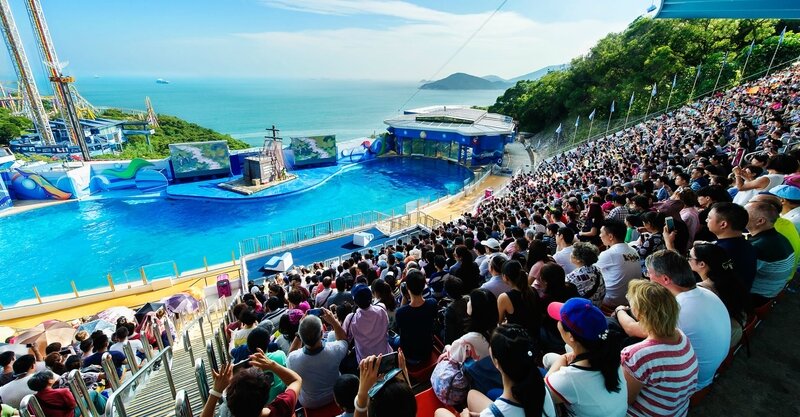 A la nuit tombée, Michael profite des rues vides du Old Hong Kong pour prendre des photos près des magasins traditionnels. Old Street est la rue principale de cette partie d'Aqua City (section The Waterfront) qui recrée le Hong Kong des années 50 à 70.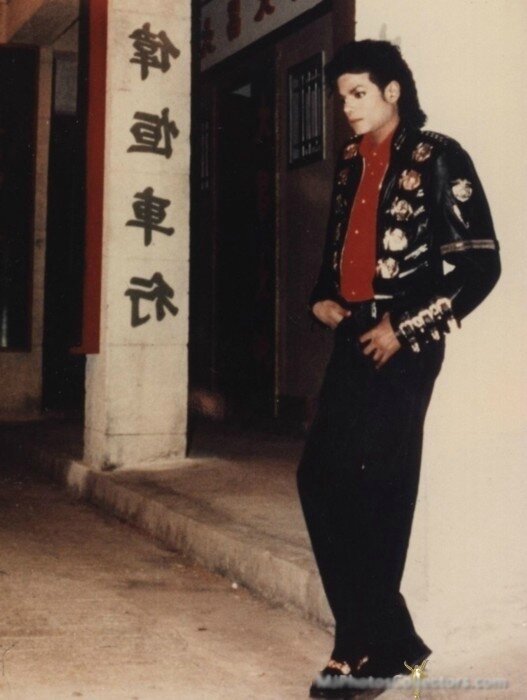 Photos: google
Ocean Park est aujourd'hui le principal concurrent de Hong Kong Disneyland et était classé septième en 2006, par Forbes, dans The World's Most Popular Amusement Parks (Classement mondial des parcs d'attractions les plus populaires). Michael n'aura pas résisté y passer un peu de temps avant de posséder lui-même, quelques mois plus tard, son propre parc d'attractions à Neverland.
Sources: oceanpark.com.hk/Wikipedia