Andrea McArdle est une artiste américaine, très connue aux Etats-Unis pour avoir interprété le rôle d'Annie dans la comédie musicale du même nom qui a débuté au théâtre Alvin de New York en avril 1977.
Propulsée sur le devant de la scène à l'âge de 13 ans, elle est la première à avoir endossé le rôle de la petite orpheline (inspirée de la bande dessinée Little Orphan Annie de Harold Gray) sur les scènes de Broadway puis de Londres.
A la fin de l'année 1977, Michael Jackson est à New York pour le tournage de The Wiz. Il fréquente souvent le studio 54, une boîte de nuit très réputée auprès des artistes. Andrea McArdle, bien que très jeune, se retrouve au Studio 54 pour un photoshoot pour Life Magazine et rencontre le chanteur.
Le 4 novembre 1977, la jeune fille célèbre ses 14 ans au Gallaghers Restaurant de New York (à quelques rues du Studio 54) et Michael Jackson se rend à sa fête.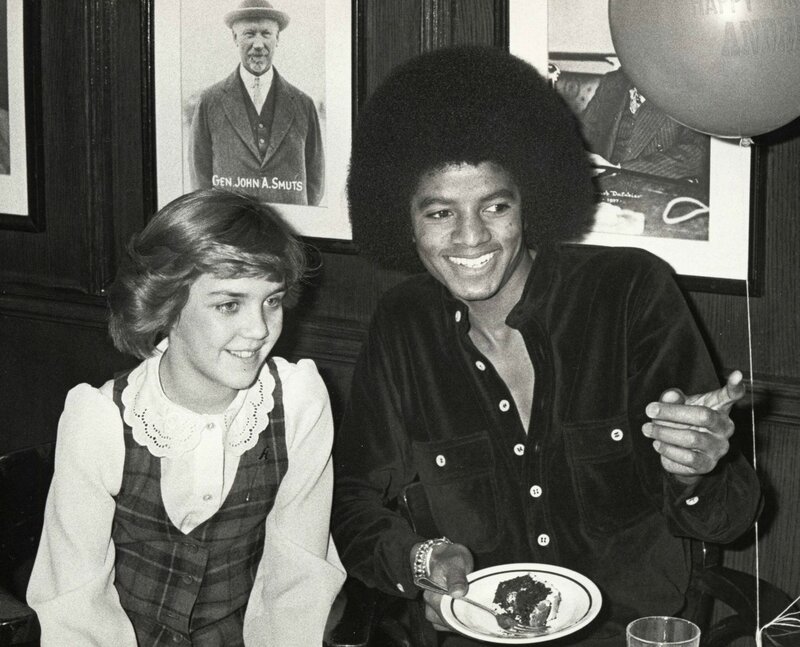 En 2014, elle partage ses souvenirs de ce moment : "C'est tellement de bons souvenirs ! Inutile de vous dire à quel point j'étais excitée quand Michael Jackson est venu à ma fête d'anniversaire. Il était un grand fan d'ANNIE et est venu plusieurs fois pour nous encourager. Voici une photo qu'un fan m'a envoyée, nous étions tous les deux dans les coulisses après une performance." (1)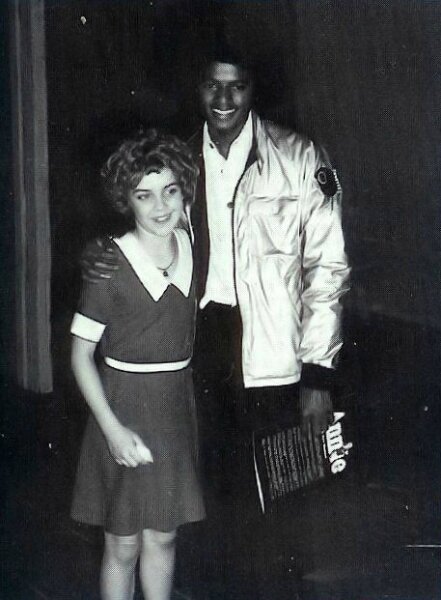 Selon la jeune fille, Michael l'aurait invitée sur le tournage de The Wiz et elle aurait accepté (2)
Sources : (1) broadwayworld.com/ (2) articles.courant.com
---
"To take a picture
Is to capture a moment
To stop time
To preserve the way you were"
Michael Jackson