Parce que l'actualité liée à Michael Jackson est souvent morose, les fans trouvent de temps en temps quelques instants de bonheur à la découverte de photos inédites.
- Depuis le début de l'année 2019, quelques photos inédites ont fait leur apparition sur le net. Elles correspondent à des évènements déjà évoqués sur le blog, je vous mets donc les liens pour quelques moments de (re)lecture, si ça vous intéresse.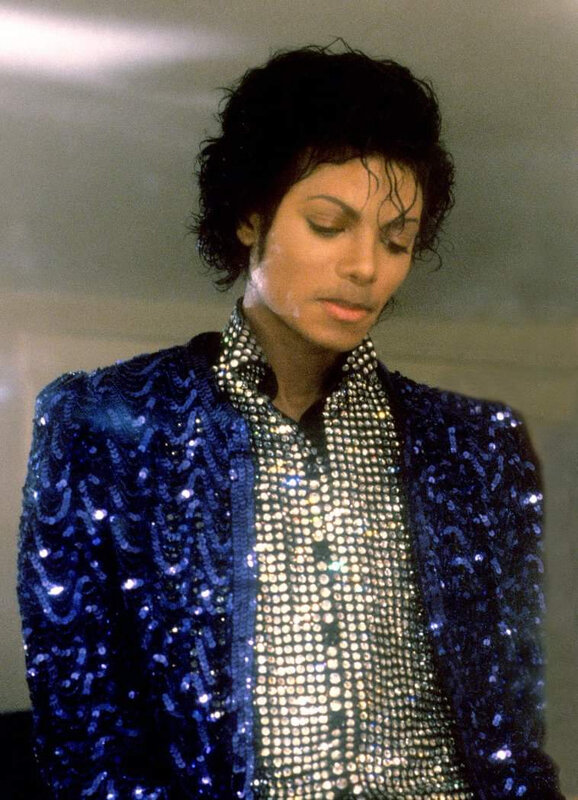 Cette photo de Michael Leshnov, dévoilée ces jours-ci (octobre 2019), a été prise le jour du tournage de la pub Pepsi, en janvier 1984. Quelques minutes plus tard, l'accident avait lieu. Une photo de Leshnov avait déjà été publiée, avec son témoignage, en mars 2018. A lire ici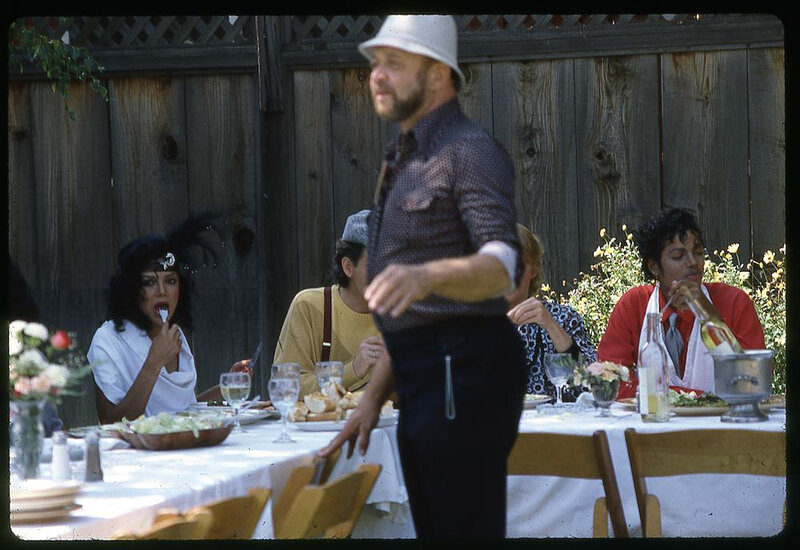 Pause déjeuner dans le jardin du 1880 Union Hôtel de Los Alamos durant le tournage de Say Say Say en octobre 1983 (merci à JAM Mag pour la photo)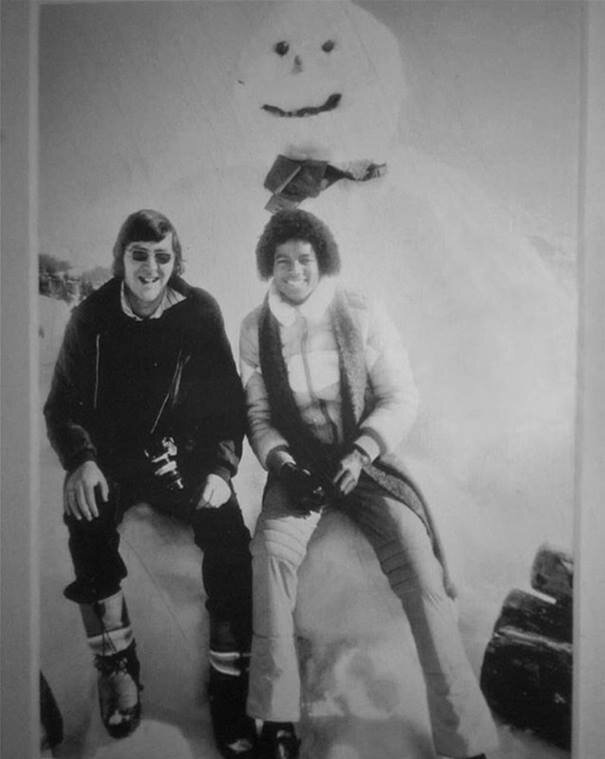 Michael Jackson et l'organisateur de l'émission Disco In The Snow, part I à Leysin en Suisse, le 14 février 1979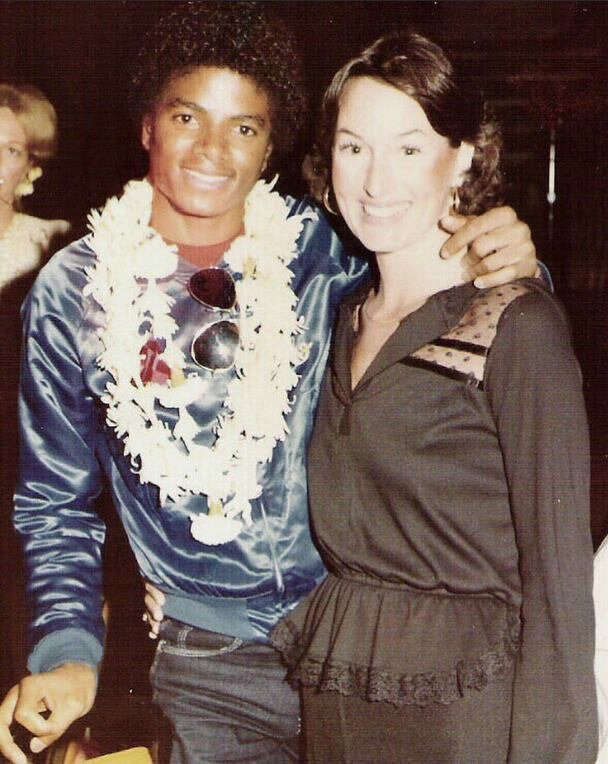 Michael Jackson et une inconnue à Hawaï en janvier (ou février )1980 (incertitude sur la date)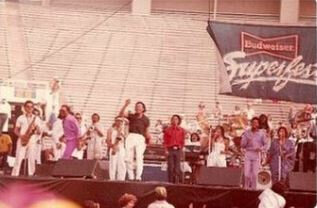 Apparition de Michael Jackson sur la scène du Budweiser Superfest de 1982 (merci à jackson.rare sur Instagram pour ces trois dernières photos)
- 29 décembre 2018, probablement les dernières photos inédites de l'année, issues de ebay. Michael Jackson au début des années 80. On connaissait une série de photos où le chanteur portait cette casquette et ce blouson, avec David Gest. Il s'agit sans doute de clichés de cette période.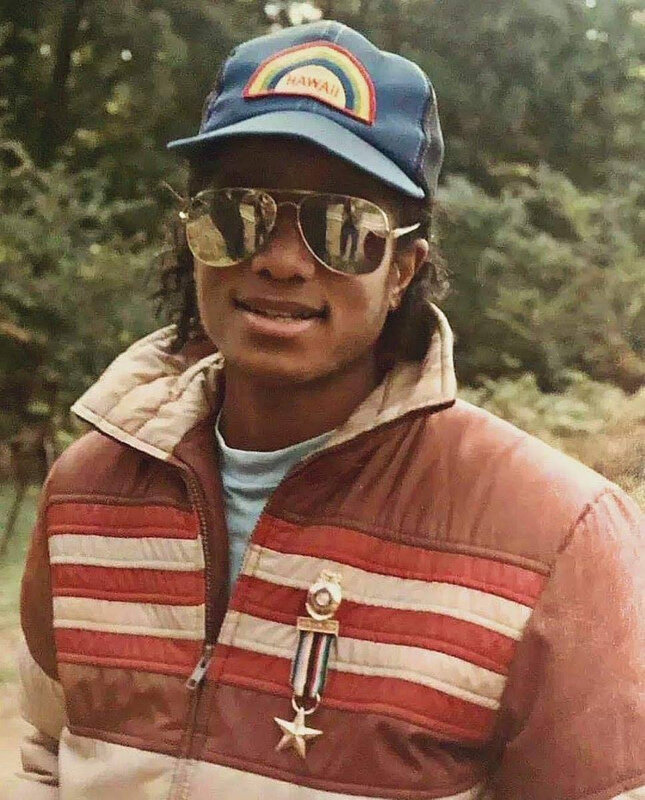 - Le 8 décembre 2018 , le site invaluable.com proposait à la vente aux enchères plusieurs articles liés à Michael Jackson. Parmi eux, deux sortent du lot, avec des photos inédites.
Une Lettre de Michael Jackson à Bill Bray
Dans les années 70, Bill Bray devient une personnalité proche de Michael Jackson et de ses frères, que l'on remarque lors de tous les déplacements du groupe. A la tête de la sécurité des frères dès 1971, puis de Michael Jackson lorsque celui-ci entame sa carrière en solo, l'homme bénéficie aussi du poste de Directeur Exécutif au bureau des services spéciaux de MJJ Productions. Dans son livre Moonwalk, Michael Jackson parle de lui comme de quelqu'un de "chaleureux et doux", "un grand homme."
Dans une lettre manuscrite non datée, Michael lui adresse un message émouvant où il le remercie de lui avoir servi de figure paternelle toutes ces années.
"Bill, c'est un long voyage que nous avons fait depuis toutes ces années, les concerts, rencontrer des dignitaires, des rois et des reines de tous pays, deux tournées mondiales, rendre les gens heureux avec des cadeaux et l'amour de la Musique. J'arrive à un âge où je réalise vraiment l'importance d'un amour véritable. Joseph n'a jamais trouvé de temps pour moi, il me considérait seulement comme un moyen pour lui rapporter de l'argent. Et comme tu le sais, Mère était la mère parfaite. Mais je n'étais jamais avec elle, mon enfance je l'ai passée sur scène, loin de ma mère. Ce que j'essaie simplement de dire c'est Merci d'être un PERE. Je ne sais pas ce que je serais devenu si tu n'avais pas été là. Je t'aime, M.J."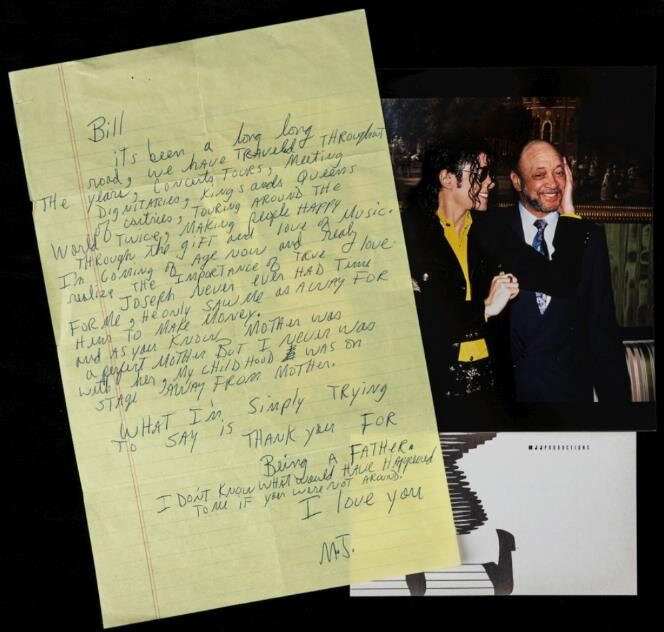 Une belle lettre pliée et adressée à "Bill, The Joker" et accompagnée d'une photo qui illustre leur relation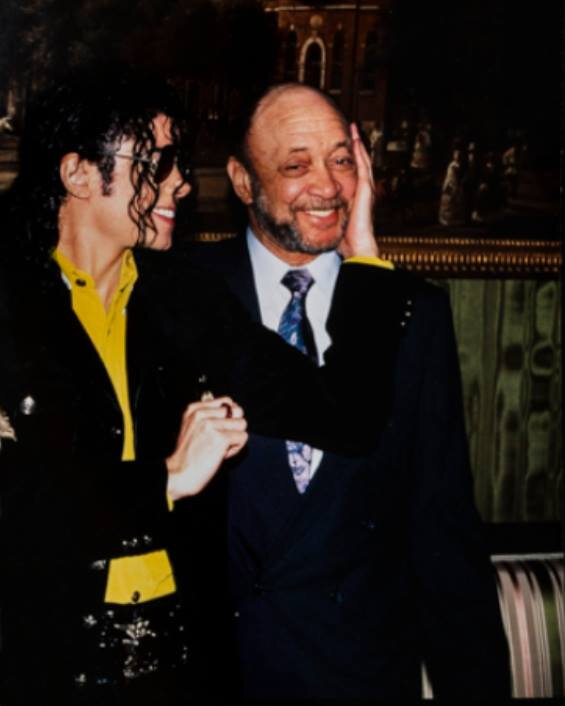 Formulaire pour passeport perdu
Vers 1993, alors qu'il est en plein tournage de Is This Scary, le short film qui deviendra quelques années plus tard Ghosts, Michael perd son passeport. Il rempli donc un formulaire, afin d'en obtenir un autre.
Les renseignements inscrits indiquent la date et le lieu de naissance de Michael, son numéro de sécurité sociale, les noms et dates de naissance de ses parents, sa profession (Entertainer).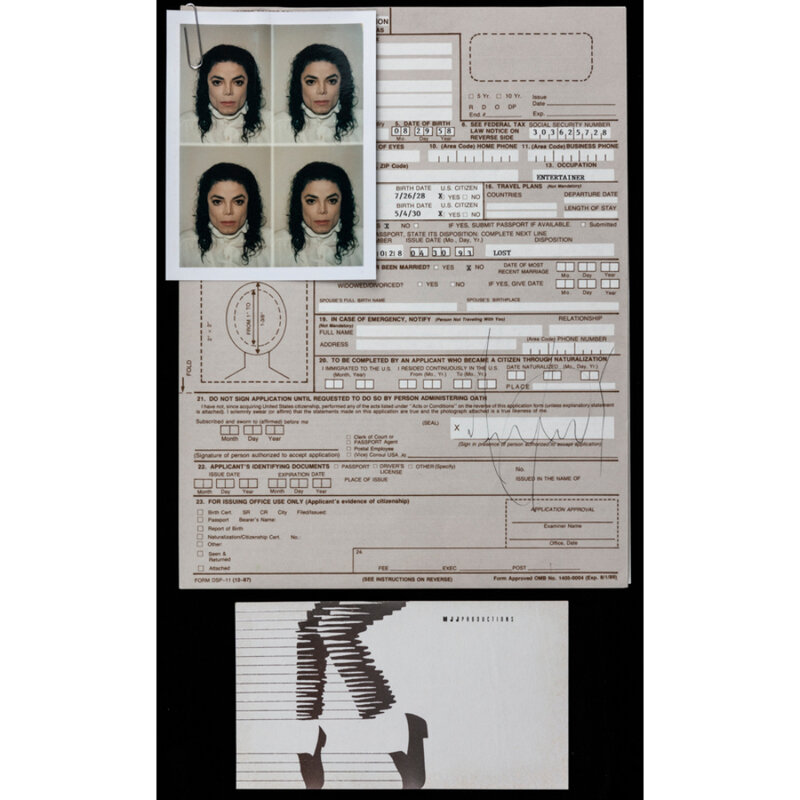 Le document, non daté et signé par la main de Michael, est accompagné de quatre photos d'identité, probablement prises sur le tournage de Is This Scary.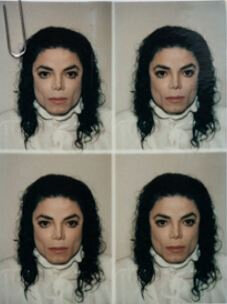 - En août et septembre 2018, Susan Exley a partagé sur son compte instagram des clichés inédits de Michael Jackson prise par Jonathan Exley, un des photographes attitrés du chanteur. Il s'agit de deux photos prises sur le tournage de Scream et la troisièle sur le tournage de You Are Not Alone.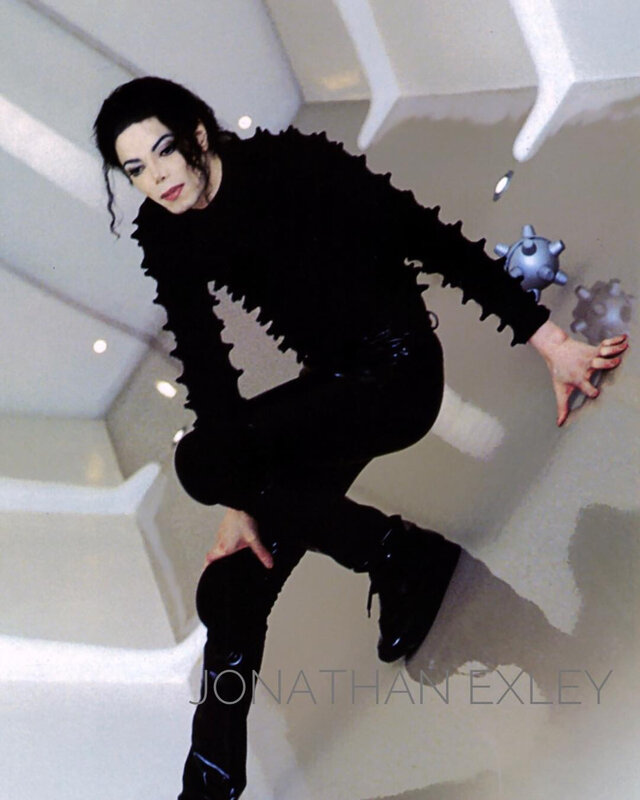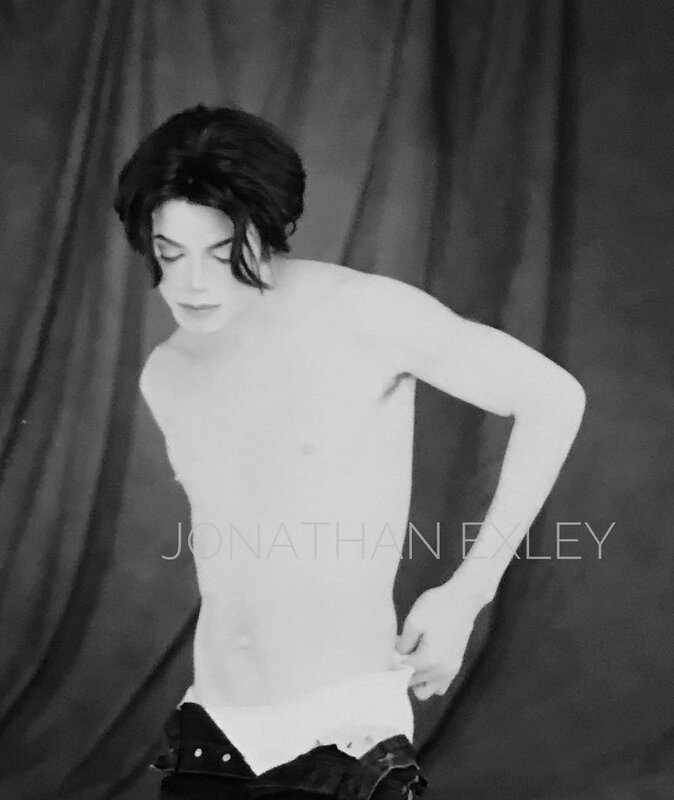 - En octobre 1982, le magazine Interview, créé par Andy Wharol, met à l'honneur Michael Jackson. L'interview avec la star a lieu en août 1982, alors qu'il est en plein enregistrement de son album Thriller. La couverture du magazine est une photo retravaillée de Michael sur un fond vert.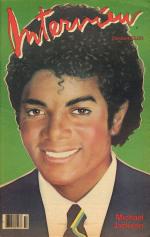 En août 2018, Matthew Rloston, le photographe qui a pris ce cliché, et qui a souvent travaillé avec Michael Jackson, a dévoilé sur son compte instagram, la photo originale de cette couverture. Une photo en noir et blanc d'un Michael Jackson très élégant, en costume-cravate.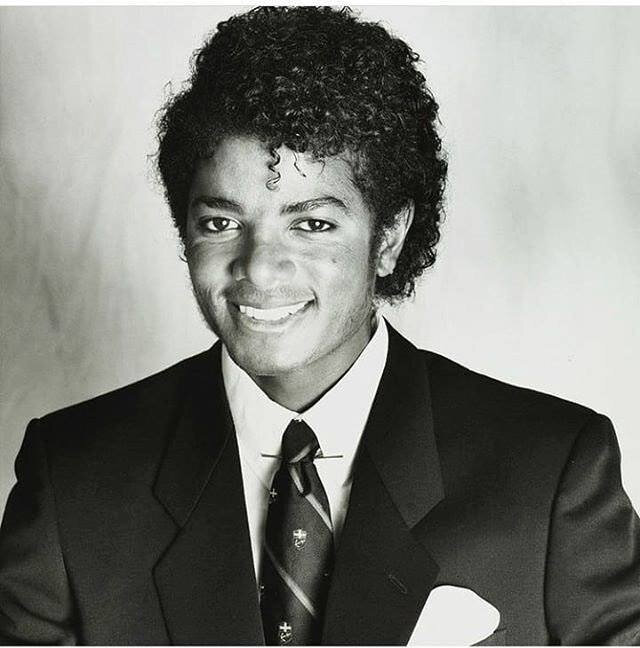 - Le 03 septembre 2018, deux photos des Jackson 5 à Gary, dans l'Indiana sont publiées sur le compte instagram AchieveAgainstAllOdds. On y voit le groupe dans un parc et lors de l'un de leurs talent shows, bien avant leur ascension à la célébrité. Les photos ont été partagées initialement par Vernon G. Smith, un membre démocrate de la Chambre des représentants de l'Indiana.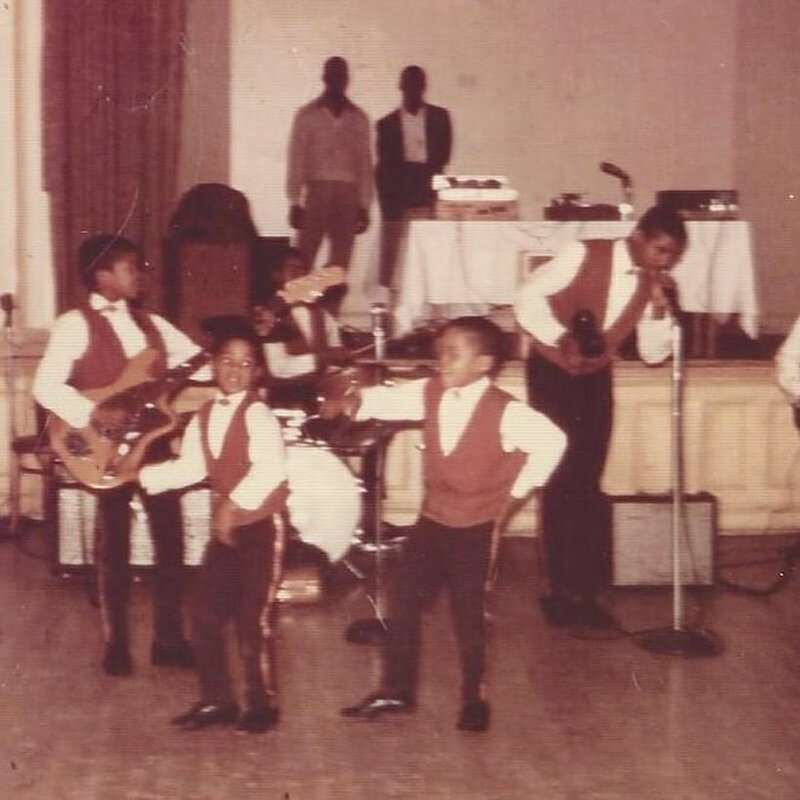 - Fin février 2018, deux photos inédites sont parues sur les réseaux sociaux.
L'une ou l'on voit un Michael Jackson heureux au mileu du Caribou Ranch, en 1984. Une photo prise sur le vif, un peu floue, mais pleine de naturel!
Maj du 13/05/2018: cette photo est issue d'un documentaire sur le photographe Harry Benson (voir ici)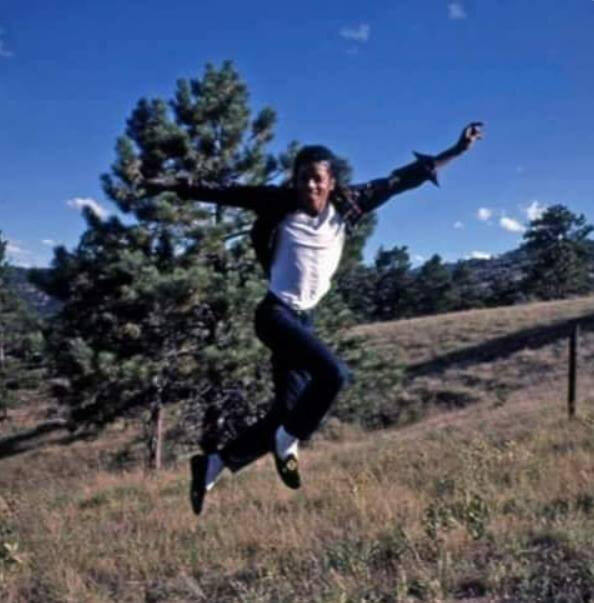 La seconde, un polaroid pris sur le tournage de Earth Song en 1995, partagé par la styliste de Michael, Janet Zeitoun.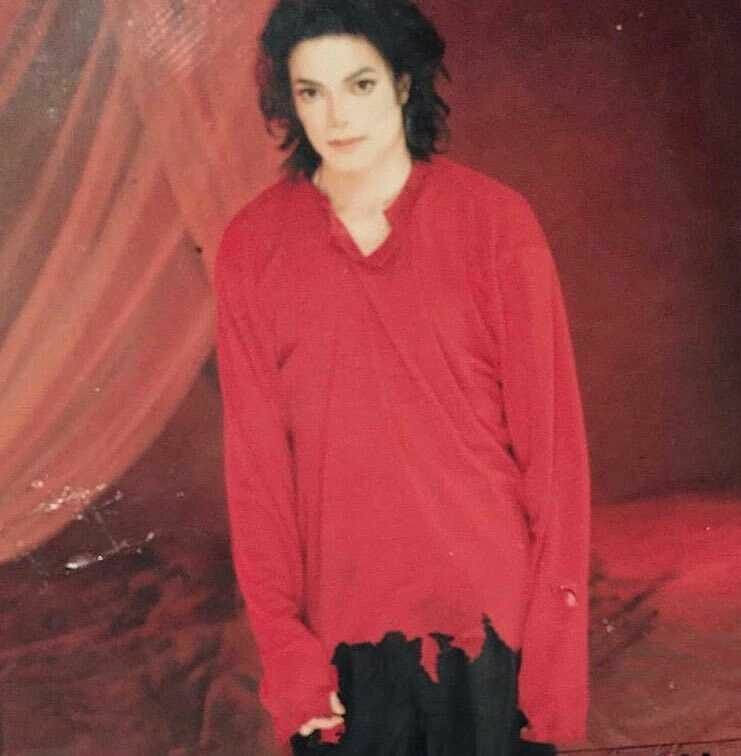 - Le 14 décembre 2017, l'Estate de Michael publie sur sa chaîne youtbe michaeljackson VEVO, Blood On The Dance Floor 2017. Commémorant les 20 ans de l'album du même nom, il s'agit d'un clip reprenant les images originales du short film de Michael Jackson avec des séquences inédites de la troupe de danseur du spectacle MJ ONE.
Le même jour, une image inédite tirée du short film fait son apparition.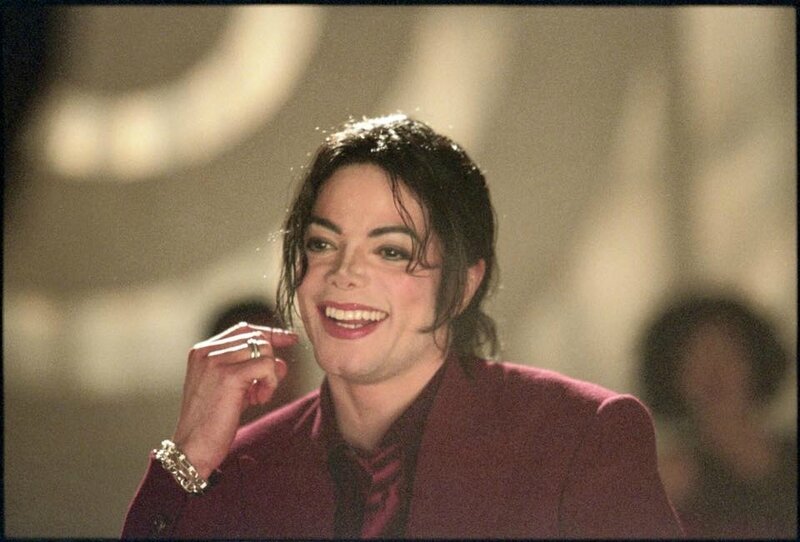 - En septembre 2017, au moment de la sortie de l'album-compilation Scream, L'Estate de Michael Jackson promet une photo inédite des archives de la star au pays qui pré-commandera le plus de copies de l'album. Les Etats-Unis sortent vainqueur de ce concours et le 5 décembre 2017, le site officiel michaeljackson.com publie une photo inédite tirée du short-film Blood On The DanceFloor (selon eux uniquement visible par les fans américains mais que tout le monde a pu découvrir.... vive internet!)
- Fin novembre 2017, pour célébrer les 35 ans de l'album Thriller, le photographe Dick Zimmerman a publié sur son site officiel un cliché pris en 1982 au cours d'une session photos pour la couverture de l'album Thriller. Cette photo était à l'origine destinée à servir pour la pochette du mythique album mais a été abandonnée au profit de celle que l'on connait.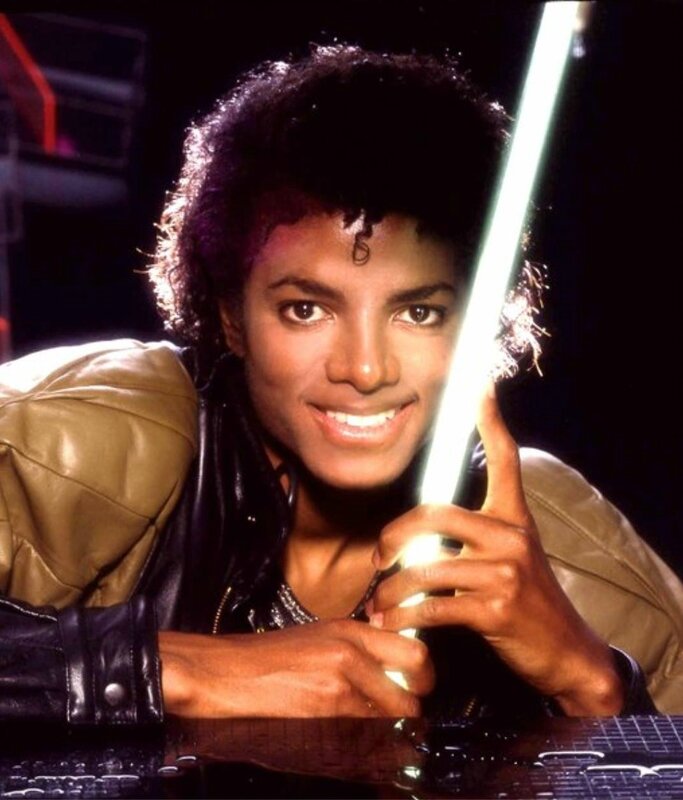 ---
"To take a picture
Is to capture a moment
To stop time
To preserve the way you were"
Michael Jackson