1976 est l'année du changement pour les Jackson. Ils ont signé depuis quelques mois avec Epic, leur nouveau label, laissant au passage Jermaine chez Motown et remplacé dans le groupe par Randy. Désireux de s'investir davantage dans leurs albums, ils partent travailler avec les producteurs du moment à Philadelphie (Pennsylvanie), sur la côte Est des Etats-Unis et s'installent un temps au Latham Hotel de Philly. Kenny Gamble et Leon Huff, les créateurs du Philadelphia Sound, vont produire les deux premiers albums des Jackson chez Epic, The Jacksons et Goin' Places, écrits dans leurs studios de Philadelphia International Records et enregistrés dans les studios de Joe Tarsia, les Sigma Sound Studios.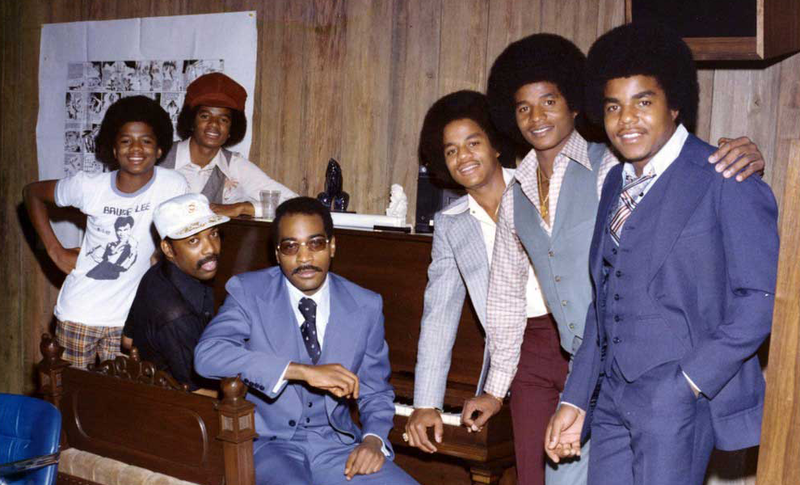 Le 15 juillet 1976, au milieu d'une séance d'enregistrement, les producteurs décident d'accorder une pause au groupe et l'emmènent passer quelques heures dans le parc national Valley Forge, à environ 45 minutes des studios.
La famille Nash
The Valley Forge National Park est un parc historique de Pennsylvanie, où l'armée continentale américaine s'est établie en 1777 et 1778, durant la guerre d'indépendance américaine. Le parc abrite des bâtiments historiques, des structures de campement recréées, des monuments commémoratifs, des musées et des installations de loisirs.
Dexter Wansel, un claviériste qui travaille avec Gamble and Huff s'adresse à un couple d'amis, les Nash, qui habite à Wayne, dans la banlieue de Radnor, à quelques kilomètres du parc : "Dexter était un ami personnel. Tout a été arrangé de façon très discrète. Personne n'en a parlé à la presse," explique Toni Nash, la mère, alors présentatrice d'une émission sur une chaîne de télévision locale et désormais sculptrice et productrice de documentaires.
La famille Nash - Toni et Leslie Nash ont trois enfants, Larry, Suzi et Michael - possède trois chevaux. Ils en empruntent d'autres et les emmènent avec les Jackson dans la propriété d'amis, à Ivy Hollow (il s'agit probablement de l'actuelle Ecole Montessori qui a ouvert en 2011 dans le parc national, appelée auparavant Ivy Hollow Farm) où les frères vont passer leur temps à jouer au basket ball et faire du cheval.
Toni et Suzi Nash aujourd'hui
Suzi Nash, la fille de Toni qui avait alors à peu près le même âge que Michael, se souvient : "Ca a été un moment très excitant. Il était le garçon le plus gentil que l'on puisse rêver, un peu timide, discret et il faisait ressortir le côté malin que j'avais en moi."
Arrivés à la ferme, et alors que ses frères étaient déjà partis à jouer les cowboys, Suzi a remarqué que Michael était resté dans la limousine.
"Je lui ai demandé : 'tu ne veux pas monter à cheval ?' et il m'a répondu, désolé : 'Oh non, tu avais tout préparé !" Michael lui a expliqué qu'il avait un cheval mais qu'il ne l'avait pas monté depuis deux ans, car il n'était pas chez lui, et qu'il ne se sentait pas en confiance pour faire du cheval. Suzi lui a expliqué comment monter Midnight, son grand cheval noir. "J'ai commencé à le promener avec le cheval et il m'a dit : 'Tes chaussures sont toutes boueuses. Monte avec moi'"
La jeune fille a expliqué à Michael que, comme elle avait la chance d'avoir un cheval, il n'était pas inhabituel qu'elle permette à ses amis de monter Midnight pendant qu'elle le promenait. "Je lui ai dit 'je fais ça pour tout le monde, tu n'es pas spécial'. Il m'a répondu 'Vraiment ?' A partir de là, il s'est senti très à l'aise. Personne ne lui avait jamais dit qu'il n'était pas spécial", explique Suzi en riant.
Après avoir promené Michael autour du paddock pendant 45 minutes, Suzi a grimpé sur le cheval avec la pop star, passant les bras autour de sa taille pour tenir les rênes. Michael était tellement détendu pendant les trois heures de balade qu'ils ont partagé des moments de fous rires, se souvient Suzi. "Il a même commencé à chanter tout seul", dit-elle
Suzi avait déjà remarqué le besoin de solitude de Michael à l'arrivée des frères Jackson. Avant de partir faire du cheval dans la propriété de Ivy Hollow, la mère de Suzi, Toni, leur avait préparé un déjeuner. Michael s'est alors isolé de ses frères pour aller dans le salon des Nash, feuilleter les livres et regarder les vieux objets qu'ils possédaient. "Il aimait beaucoup les antiquités et les vieux livres", explique Suzi, qui avait attendu la venue des Jacksons chez elle avec tellement d'impatience. "Mais je l'ai laissé seul pendant 45 minutes dans le salon avant de l'approcher", précise-t-elle.
Le jour de la visite des Jackson tombait le jour de l'anniversaire de Michael Nash, le frère de Suzi, qui fêtait alors ses 13 ans. De retour à Wayne, chez les Nash, le groupe participe donc à la petite fête familiale lorsque le garçon souffle ses bougies. Toni Nash possède même la vidéo du moment où les Jackson lui ont chanté "Joyeux anniversaire".
Suzi se souvient que le groupe était étroitement surveillé par leurs gardes du corps. Lorsqu'elle lui a proposé d'aller dans sa chambre pour lui montrer d'autres livres, l'un des gardes du corps est apparu et à demandé au chanteur si tout allait bien. Michael allait avoir 18 ans mais elle a été sidérée par le contrôle que certaines personnes avaient encore sur lui. "Ils disaient qu'ils ne voulaient pas que Michael sorte pour dîner parce qu'ils ne voulaient pas qu'il sorte en public. Ils ne voulaient pas que Michael joue au tennis parce qu'ils ne voulaient pas qu'il trébuche sur la balle. Ils ne voulaient qu'il aille nager parce qu'ils ne voulaient pas qu'il attrape froid. Je suppose que Michael a du insister pour faire de l'équitation, " dit Suzi.
Suzi Nash a gardé contact avec Michael jusqu'à ce qu'il emménage à Neverland en 1988. Elle le rencontrait chaque fois que les frères donnaient un concert à Philadelphie ou dans ses environs.
Ainsi, quelques années plus tard, alors que le groupe se produit à Philadelphie, Suzi est allé voir Michael pour lui offrir un petit cadeau. Connaissant son amour pour les vieux livres, elle en a choisi un au hasard dans la bibliothèque de ses parents. Il s'est trouvé que c'était un livre de 1902 de James Allen, As a Man Thinketh. "Il m'a regardé et a presque eu un mouvement de recul. Il m'a dit 'Pourquoi me donnes-tu ça ? Pourquoi as-tu choisi ce livre ? C'est le livre que je préfère par-dessus tout !'"
Le livre, dont le titre est basé sur un proverbe du verset 7, chapitre 23 de la Bible "As a man thinketh in his heart, so he is" ("Tel un homme pense en son coeur, tel il est"), traite du pouvoir de la pensée sur le bien être des individus.
Retour dans le Valley Forge National Park en 1979
Suzi revoit également le chanteur lorsque les frères Jackson passent au Valley Forge Music Fair, une salle de spectacle située à Devon, dans le comté de Chester en Pennsylvanie, à environ 35 kilomètres de Philadelphie, et à 6 kilomètres de chez la jeune fille.
Créé en 1955 sous une tente, la salle permettait à des artistes célèbres de se produire à des prix raisonnables, en dehors de leurs concerts dans les grandes villes. En 1972, une structure permanente prend la place de la tente, avec la possibilité d'accueillir 2750 spectateurs. Jusqu'à sa fermeture en 1996, la salle aura accueilli des stars comme Dionne Warwick, Stevie Wonder, Diana Ross, Ray Charles, Donna Summer, Frank Sinatra, Liza Minelli, Tina Turner, …. (voir une liste plus complète ici). Aujourd'hui détruite, elle a été remplacée par un centre commercial.
The Valley Forge Music Fair dans les années 50 (à gauche) et dans les années 90 (à droite)
The Jacksons s'y produisent en 1979, les 19 et 22 avril, dans le cadre de leur Destiny Tour. Cette première partie de la tournée, entamée en Europe, verra les Jackson jouer dans des salles modestes comme celle de Valley Forge Music Fair.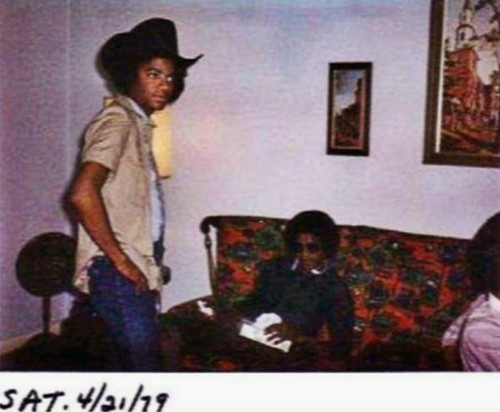 En juin 1979, le groupe fait un break de quatre mois au cours duquel Michael sort son album solo Off The Wall, en août 1979.
Lorsqu'ils reprennent la route en octobre, face au succès rencontré par l'album de Michael, les Jackson sont alors contraints de jouer dans des salles à capacité plus importante.
Suzi Nash a donc rendu visite à Michael lors de son passage à côté de chez elle et elle a à nouveau constaté à quel point Michael avait peu de liberté. Alors que le chanteur attendait qu'un jeune garçon trouve un stylo pour qu'il lui signe un autographe, les gros bras du chanteur l'ont carrément emmené en prétextant qu'il avait un rendez-vous. "Il s'accrochait à moi et me disait 'Ne les laisse pas m'emmener, je ne veux pas décevoir ce jeune garçon'. Il était carrément désespéré", explique Suzi.
C'est au cours de leur passage à Devon que le groupe enregistre ce qui ressemble à une émission de télévision, dont sont issues les captures d'écran ci-dessous, et où on les voit faisant du cheval dans une propriété et s'entretenir avec une jeune fille.
Photos: mjphotoscollectors.com
Si aucune information n'est disponible sur cette interview (je suis preneuse si certains d'entre vous en ont !), les images ont été tournées au cœur du Valley Forge National Park, sur les terres d'une propriété historique, The Philander Chase Knox Estate.
Construite en 1785 et agrandie à plusieurs reprises, la propriété est achetée en 1903, comme résidence secondaire, par Philander Chase Knox, procureur général des Etas Unis durant les présidences de McKinley et Roosevelt et secrétaire d'état durant le mandat de William Howard Taft. Elle appartient aujourd'hui au Valley Forge National Historical Park et est proposée à la location pour des mariages ou autres évènements.
Il est possible que cette photo où l'on voit les Jackson dîner dans une maison au cours de leur Destiny Tour ait été prise lors de leur arrêt sur le domaine d'état.
Suzi Nash est à nouveau en relation avec Michael au cours de la conférence de presse annonçant le Victory Tour - "Il contrôlait un peu plus les choses mais chaque fois qu'il faisait un geste, il se retrouvait sous les flashes des paparazzi, alors il se tenait tranquille", explique-t-elle – puis au cours du Victory Tour, lorsqu'il fait étape à Philadelphie. Les Jackson sont alors d'énormes stars qui ont bénéficié de la renommée mondiale de Michael avec Thriller. Sachant qu'il aimait les animaux, Suzi propose à Michael de l'emmener au zoo de la ville. Ce dernier lui répond qu'il a déjà envisagé de le visiter la veille mais que les arrangements pour faire fermer le zoo n'ont pu être faits à temps. "Je me suis dit que s'il le voulait vraiment, il pouvait faire fermer n'importe quel endroit."
Suzi et Toni Nash ont forcément été affectées par l'annonce de la disparition de Michael. Suzi explique qu'elle a ressenti à la fois de l'incrédulité et de la tristesse face à la perte de son compagnon d'équitation. Quand a Toni elle aurait souhaité qu'il ait une vie plus heureuse. "J'aurais adoré qu'il soit plus heureux. Quel intérêt d'avoir autant de succès s'il n'y a pas de joie interne ?"
Sources: delcotimes.com (traduction onmjfootsteps.com)/Wikipedia/nps.gov