Michael Leshnov était le photographe officiel des publicités "Pepsi Generation", que les Jackson ont tournées en 1984 et qui ont provoqué le grave accident de Michael Jackson au cuir chevelu.
Il partage aujourd'hui ses souvenirs de cette journée et publie une photo inédite (proposée à la vente sur ebay) de Michael juste avant l'accident :
"Le tournage devait durer trois jours. Lors de la première journée, les extérieurs ont été filmés dans les studios de Warner Bros. Michael Jackson et plusieurs enfants dansaient dans la rue.
Le tournage principal avait lieu au Shrine Auditorium. Il y a eu une journée complète de répétitions, et le lendemain, des répétitions le matin puis le tournage avec le public.
Je suis arrivé lors de la deuxième journée de tournage sur scène. J'ai travaillé de 7h00 à 20h00. Le troisième jour, après la répétition, j'ai été étonné que l'om m'invite dans la loge de Michael, juste avant le tournage avec le public. D'après ce qu'on m'avait dit, Michael avait aimé mon travail non intrusif pendant les photos des répétitions. Par le passé, il avait été dérangé avec d'autres photographes. Naturellement j'étais excité et un peu nerveux, mais j'espérais être à la hauteur de ma réputation avec lui et continuer à travailler sans le gêner dans sa petite loge.
J'ai pris des photos de lui dans le miroir pendant qu'il essayait ses derniers vêtements de scène, qu'il parlait avec son frère, avec le réalisateur et le maquilleur et discutait de la touche finale. Michael ne m'a jamais donné de directives pendant que je travaillais, cela a d'ailleurs été un soulagement. Je ne voulais pas briser sa confiance ou interférer avec sa concentration. Je peux vous assurer qu'il était totalement concentré pour que sa performance soit parfaite.
Quand nous avons quitté la salle de maquillage, Michael a pris le chemin de la scène. Je l'ai accompagné sur scène avec son équipe et je me suis placé derrière l'escalier qu'il devait descendre au rythme de la musique et des explosions derrière lui. J'étais un peu réticent à être si près de ces escaliers parce que les explosifs étaient très proches, à la fois de moi et de Michael. Quand la musique a débuté, Michael a commencé à descendre les escaliers et j'ai pu voir que les étincelles des explosions étaient beaucoup plus grandes que prévues et j'ai alors entendu une grande agitation et beaucoup de cris. À travers la fumée et les explosions, je pouvais voir des gens de l'équipe courir sur scène et se précipiter sur Michael qui était sur le sol.
Le reste appartient à l'histoire, et je ne peux pas dire à qui revient la faute de tout ça, mais ce moment a changé l'histoire.
Cette photo est ma préférée, et à la demande de plusieurs fans, j'offre une édition limitée, signée et numérotée par mes soins. Je proposerai dix photos sur ce site.
Ce cliché et d'autres que j'ai pris sont les seuls qui existent de Michael Jackson avant le tournage et au cours des répétitions. Ils n'ont jamais été publiés ou vus par quelqu'un d'autre que moi depuis janvier 1987 [1984 est la date exacte] et je les garde avec la feuille de tournage et le pass backstage. Celui qui illustre l'article est une copie basse résolution."
Michael Leshnov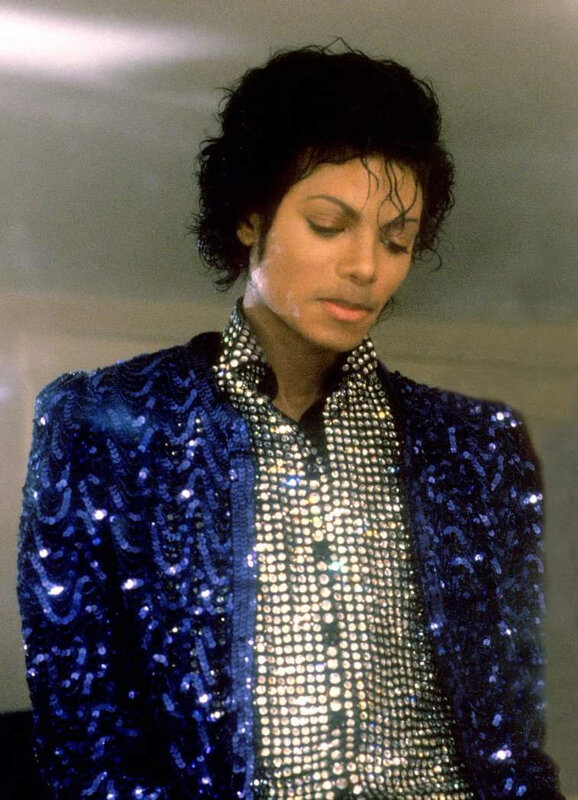 Ci-dessus, un autre cliché pris ce jour, dévoilé sur internet en octobre 2019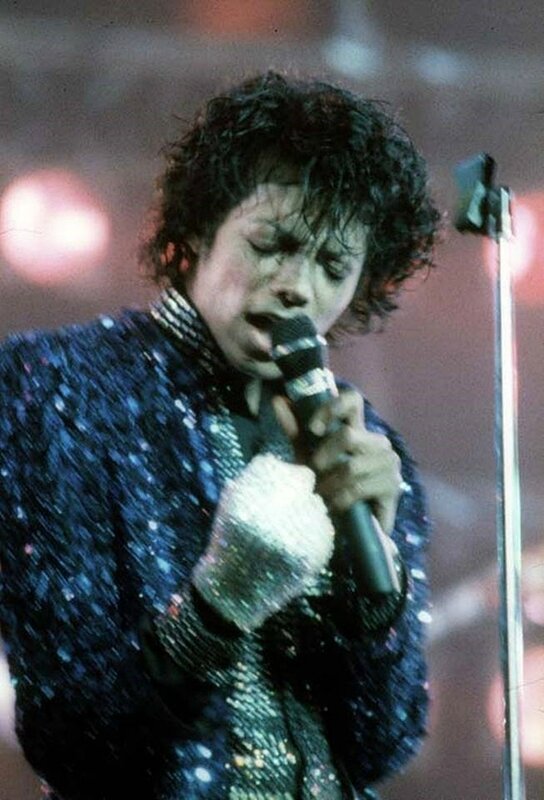 Source: mjhideout.com (traduction onmjfootsteps.com)/ebay.com
---
"To take a picture
Is to capture a moment
To stop time
To preserve the way you were"
Michael Jackson