NEVERLAND
Neverland, His World, My Dream ….
C'est ce que je dis souvent à propos de cet endroit qui, pour moi, est LE lieu qui représente tellement Michael. Sa vie, sa carrière, son histoire, ses moments de bonheur et de malheur se sont joués ici. Alors se rendre à Los Angeles et ne pas faire le détour par Neverland est tout simplement impensable.
Neverland est à plus de deux heures de route au nord de Los Angeles, dans le comté de Santa Barbara, à Los Olivos. Sorti de ce village, plusieurs kilomètres sur une petite route bordée de champs et de ranchs mènent enfin devant un portail en bois de ce qui a été la propriété de Michael Jackson. Et malheureusement on ne peut aller au-delà de ce simple portail. Pourtant, se retrouver là me procure toujours une sensation de bien être, de plénitude et surtout ce sentiment d'être au plus près de lui. On y sent toujours la présence de Michael, plus que n'importe quel autre endroit à Los Angeles.
Le ranch s'appelle désormais The Sycamore Valley Ranch mais il restera à jamais The Neverland Ranch. Les nombreux mots griffonnés sur les murs, les quelques souvenirs laissés par le passage des fans prouvent que quoiqu'il arrive à cet endroit, l'esprit de Michael y règnera à jamais.
J'arrive devant le ranch peu avant le coucher du soleil. Les derniers rayons de la journée se reflètent sur les murs de la clôture et le flanc de la montagne distribuant des couleurs magnifiques.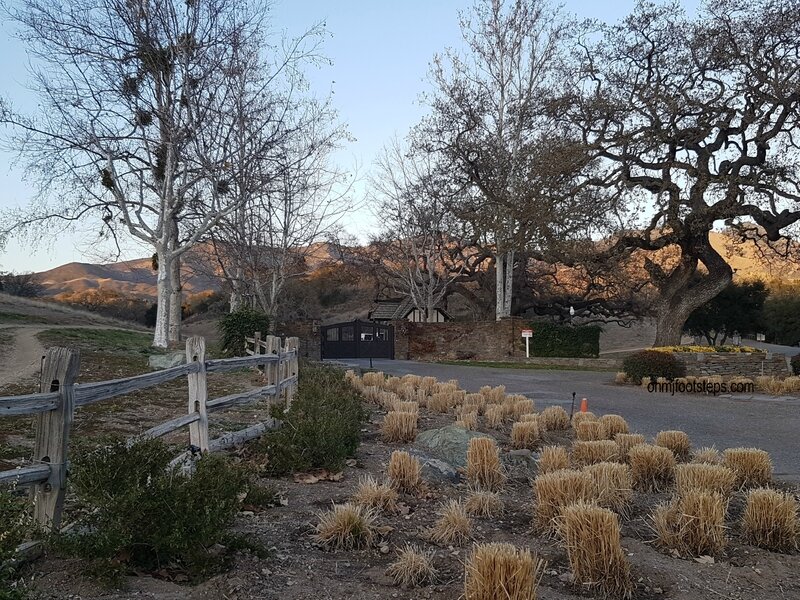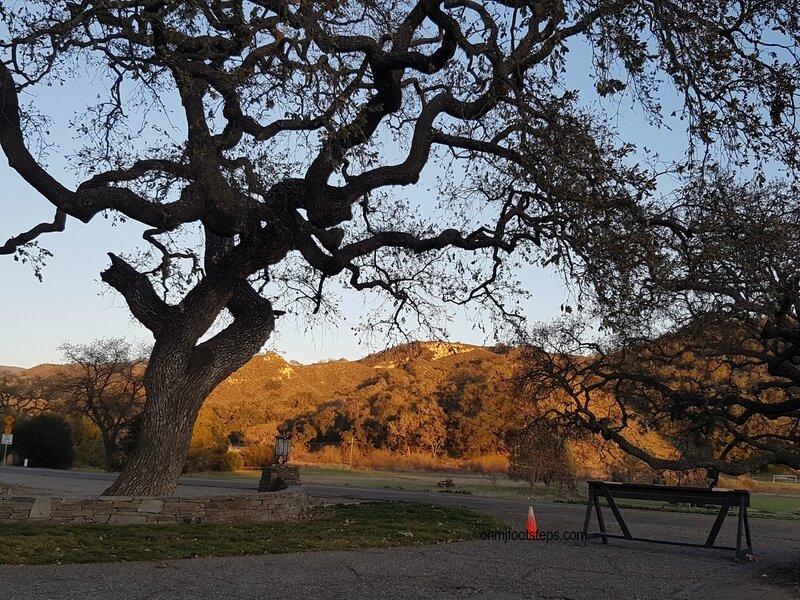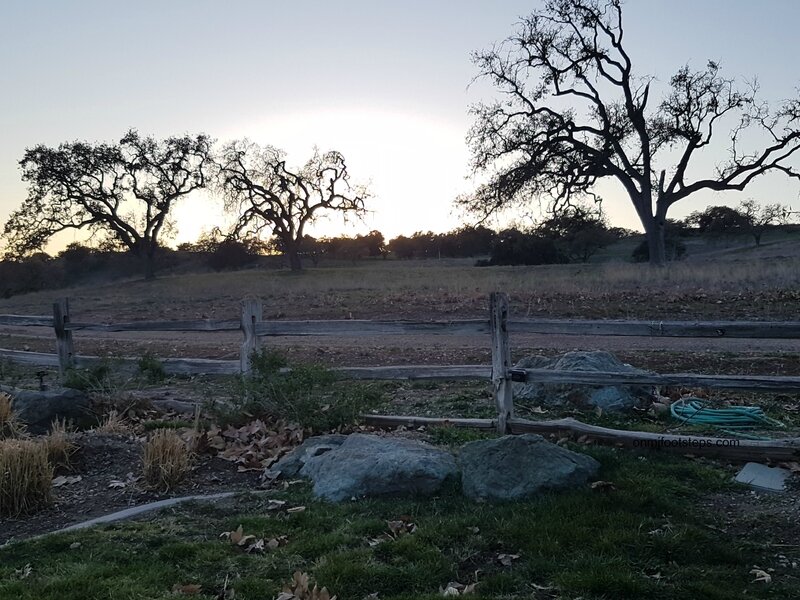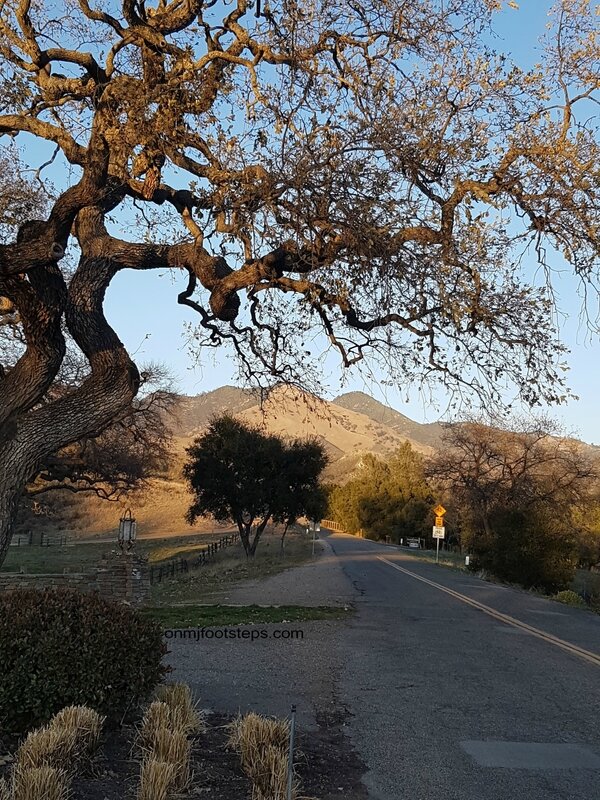 Si l'hiver californien est loin d'être rude, les arbres sont dénués de leurs feuilles et la végétation est quasiment au point mort. Il n'y a pas âme qui vive, le silence règne et pourtant Neverland est sublime. Que j'aime cet endroit !
La frustration est bien sûr énorme de savoir que l'on ne peut aller plus loin que ce portail en bois qui a vu passer et repasser Michael. De savoir qu'au bout de la route que l'on aperçoit se trouve ce que les fans rêvent de voir transformer en musée….the road to Heaven . Alors je reste simplement devant ce portail en faisant défiler les images des jours heureux et en espérant qu'un jour je puisse écrire #onmjfootstepsinNeverland ….. (on a le droit de rêver, n'est-ce pas ?)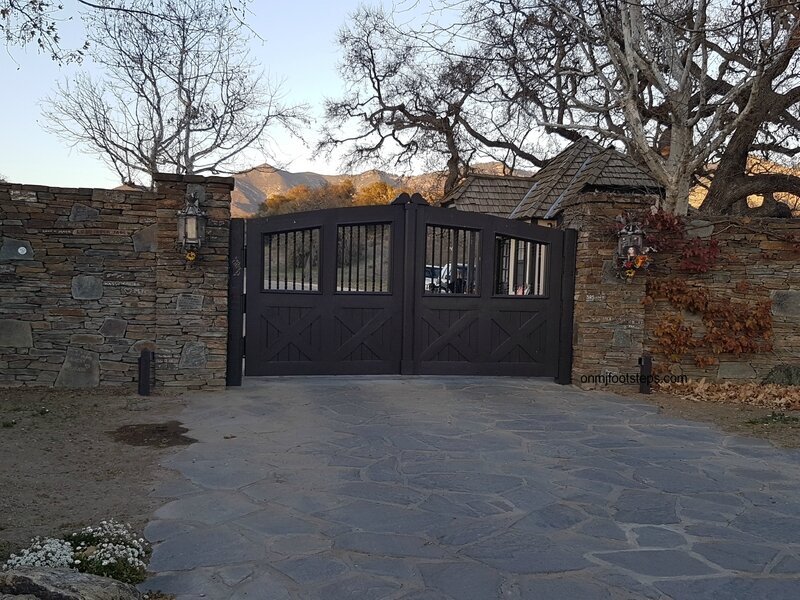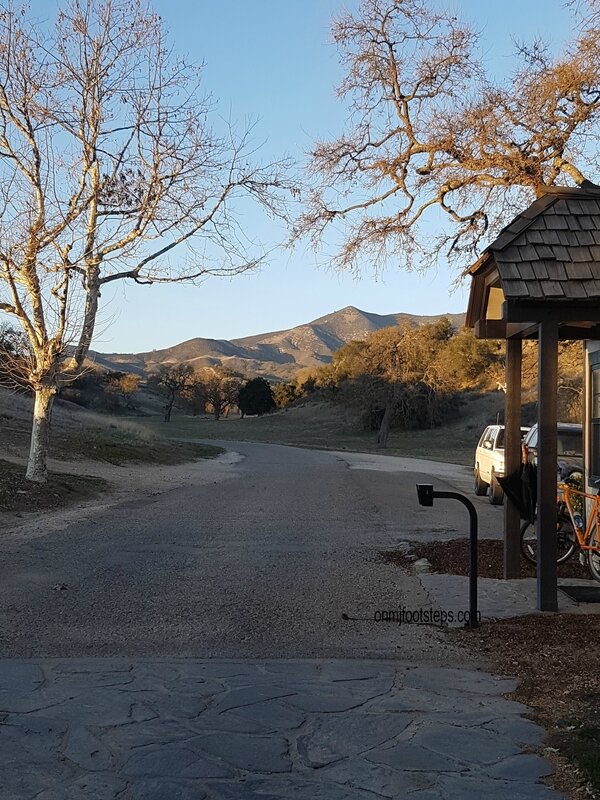 J'y reviendrai le lendemain matin, avant de reprendre la route pour Los Angeles. Et cette fois je ne serai pas seule. Trois voitures s'arrêteront pour venir rendre hommage à Michael, confirmant ce que j'ai toujours pensé : il y a certainement plus de passage à Neverland qu'à Forest Lawn.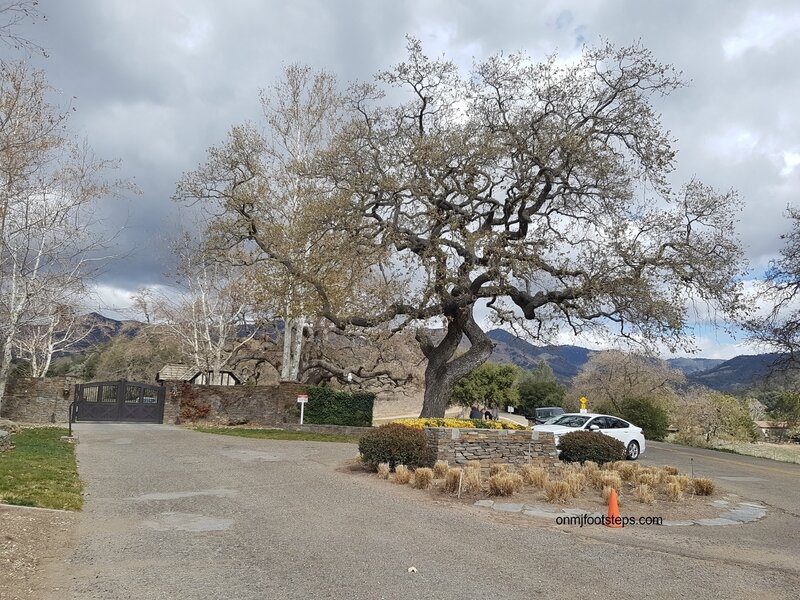 Quitter Neverland est toujours un déchirement. Je pourrais y passer des heures mais malheureusement vient toujours le moment où il faut partir. Ce moment où on ne sait pas quand on pourra revenir mais avec ce sentiment qu'on reviendra …. tôt ou tard.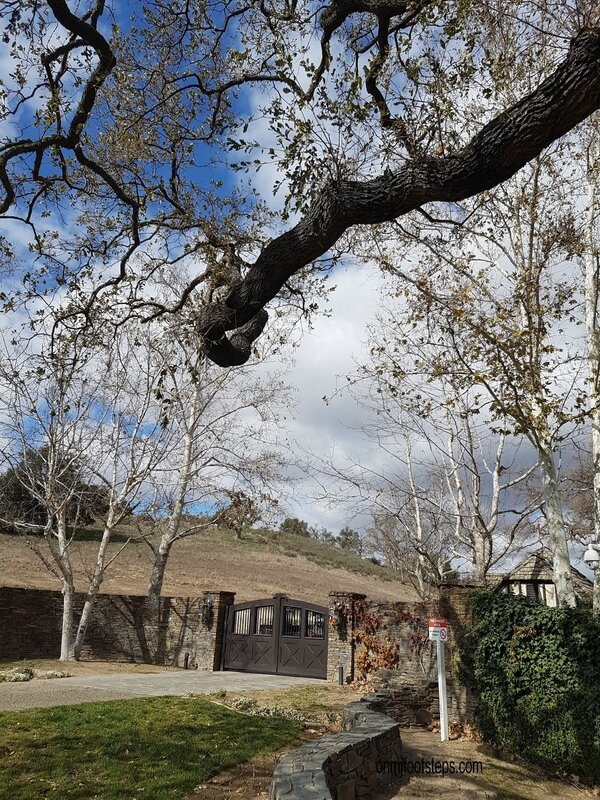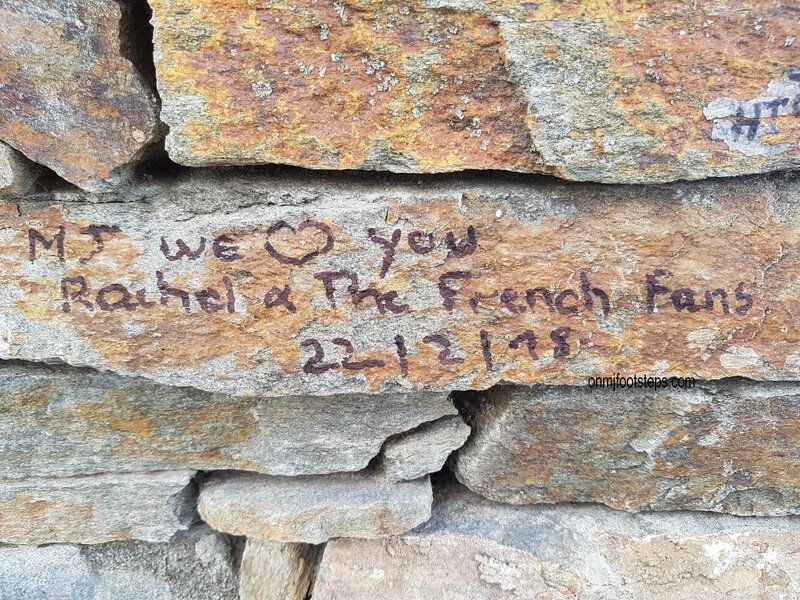 Petite pensée pour les fans français ;)
SOLVANG
Solvang est à environ quinze minutes de Neverland. Michael y avait quelques habitudes et c'est dans cette petite ville d'inspiration danoise que se trouve l'hôtel où je loge. Un hôtel qui n'a pas été choisi au hasard.
Le Wine Valley Inn & Cottages a vu le passage de Michael Jackson en 1983. Alors qu'il tourne le clip Say Say Say avec Paul Mc Cartney, Michael séjourne dans cet hôtel trois étoiles qui portait alors le nom The Chimney Sweep.
Une photo divulguée sur internet il y a quelques mois montrait le chanteur posant devant l'un des cottages de l'établissement.
A peine mes valises déposées, je trouve le cottage en question, bordant un ravissant petit jardin où coule un ruisseau. L'extérieur du cottage ne semble pas avoir beaucoup changé (des plantations ont remplacé les pierres) et une pose souvenir s'impose forcément !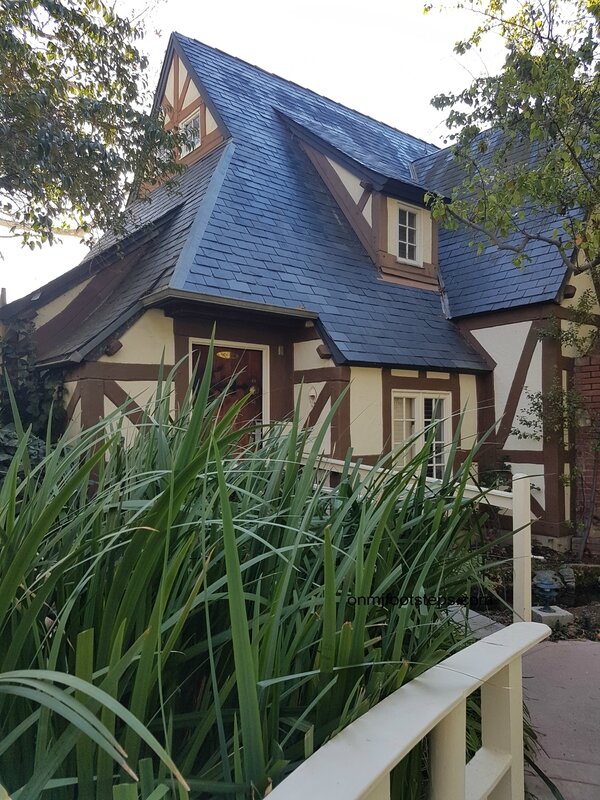 En discutant avec un des employés de l'hôtel, celui-ci m'apprend qu'il connaissait Michael. Il a eu la chance de pouvoir entrer à Neverland à quelques reprises et profiter du parc d'attractions. Puis il a suivi Michael au cours de son procès de 2005 et allait le soutenir à Santa Maria. Il connaissait aussi Janet et Jermaine et avait sympathisé avec l'un des gardes du corps de Michael. "How lucky you are", lui dis-je en entendant son récit.
Comme ce jeune homme, j'aurais tant aimé et j'aimerais encore tellement pouvoir entrer à Neverland.
Neverland c'était Michael, c'était son univers. C'est mon rêve.
Adresses utiles
- Neverland Ranch : 5225 Figueroa Mountain Road, Los Olivos
- The Wine Valley Inn & Cottages : 1564 Copenhagen Way, Solvang