La Côte d'Azur (ou French Riviera pour les anglophones) est la partie Est du littoral méditerranéen français. Sans vraiment de frontière officielle, elle englobe les départements des Alpes Maritimes, du Var et une partie des Bouches du Rhône et s'étend, selon l'inventeur du terme en 1887, de Marseille à Menton, en passant par la Principauté de Monaco.
Michael Jackson a fait le déplacement plusieurs fois dans cette région agréable et ensoleillée de la France, la plupart du temps pour des concerts ou des remises de prix.
Nice
La Baie des Anges reçoit la visite du King of Pop, la première fois en 1988, pour sa première tournée mondiale en solo. Il y reviendra presque dix ans plus tard pour sa dernière tournée.
Le Negresco : Hotel de luxe depuis 1913 sur la célèbre promenade des Anglais, Michael Jackson y séjourne lors du passage du Bad Tour dans la ville en 1988. A son arrivée, il pénètre dans l'hôtel par une entrée plus discrète située à l'arrière, rue du commandant Berretta. On aperçoit au bout de la rue le musée Masséna installé dans la villa du même nom.
37 Promenade des Anglais, 06000 Nice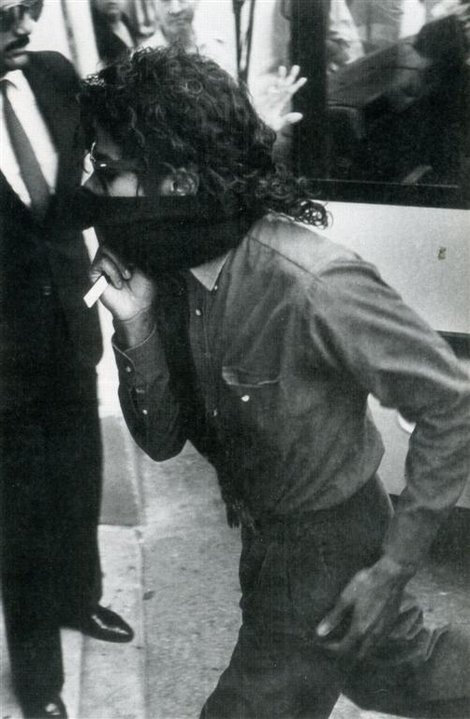 Magasin Eldorado : En août 1988, Michael Jackson vient faire quelques achats dans ce magasin de cuir et de santiags, ouvert depuis 1966 dans le centre de Nice. Le propriétaire, un fan des Etats Unis, ne le reconnait pas tout de suite mais remarque cependant les gardes du corps qui l'entourent. Il évoquera l'anecdote au journal Nice-Matin en juin 2009.

51 Rue Pastorelli, 06000 Nice (màj du 27/04/2108: le magasin n'existe plus)
Stade Charles-Ehrmann : Anciennement Stade de l'Ouest et centre d'entraînement et de jeu de l'équipe de football de l'OGC Nice, il accueille le Bad Tour en août 1988 et le HIStory Tour en juillet 1997.
155 Route de Grenoble, 06200 Nice
A noter qu'en 1983, Michael Jackson réalise une session photos, sous l'objectif de Todd Gray, revêtu d'un maillot de l'OGC Nice. Personne ne sait comment Michael s'est procuré ce maillot de la saison 1979/1980, mais une chose est sûre c'est que le photoshoot a eu lieu chez la star à Encino, et pas à Nice.
Hard Rock Cafe : à quelques minutes à pied du Negresco, le Hard Cafe expose un fedora blanc porté sur scène par Michael pour Smooth Criminal ainsi qu'un picture disc et un cliché dédicacé par le King of Pop.
5 Promenade des Anglais, 06000 Nice
Juan-les-Pins
Michael Jackson fait un seul passage rapide dans cette station balnéaire d'Antibes, située à à peine trente kilomètres de Nice.
Boutique King Kong Jouets : Le 8 mai 1997, quelques heures avant de monter les marches du Palais des Festivals à Cannes, Michael Jackson se rend dans un magasin de jouets King-Kong d'Antibes – Juan-les-Pins, pour acheter un cadeau à son fils Prince. (voir ici)
1 Avenue Guy de Maupassant Juan, 06160 Antibes-Juan-les-Pins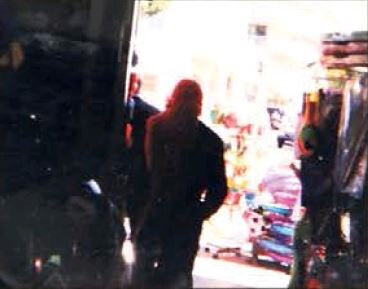 Cannes
Petit village de pêcheurs italo-celtiques durant l'Antiquité, Cannes est aujourd'hui une ville mondialement connue pour ses festivals (et surtout son Festival International du Film appelé plus communément Festival de Cannes), et ses palaces le long de la Croisette. C'est dans ces derniers que logeait d'ailleurs Michael Jackson.

Hotel Majestic : En septembre 1994, accompagné de sa jeune épouse Lisa Marie, Michael occupe une suite au 7ème étage de cet hôtel de luxe construit dans les années 1920, lors de son bref séjour dans la ville.
10 Boulevard de la Croisette, 06400 Cannes
Hotel Carlton: En août 1995, Michael passe deux jours à Cannes et loge dans ce célèbre hôtel cinq étoiles de la Croisette.
Il y revient en mai 1997, lors de sa venue au Festival de Cannes puis en juillet 1997 pour le passage du HIStory Tour à Nice.
58 Boulevard de la Croisette, 06400 Cannes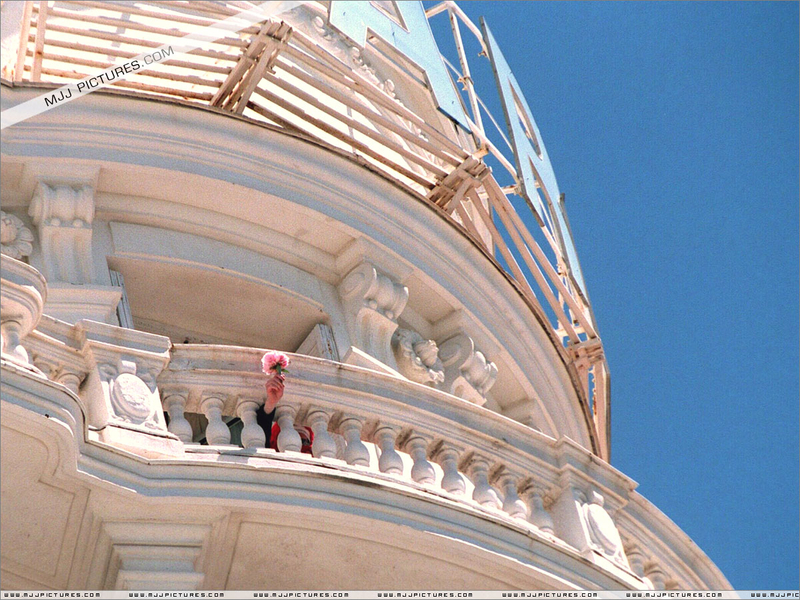 Palais des Festivals : (au niveau des portes 1, 2, 5, 6) : Michael grimpe les marches du célèbre complexe de Cannes, qui accueille chaque année son Festival tout aussi célèbre, en mai 1997, pour présenter son mini film Ghosts (voir ici).
1 Boulevard de la Croisette, 06400 Cannes
Port Canto: Ce port de plaisance, premier port privé d'Europe et deuxième port de la ville reçoit la visite du King of Pop, invité sur le Kingdom, le yacht du prince saoudien Al-Whalid en septembre 1994. Le yacht serait actuellement dans le port d'Antibes.
Boulevard de la Croisette, 06400 Cannes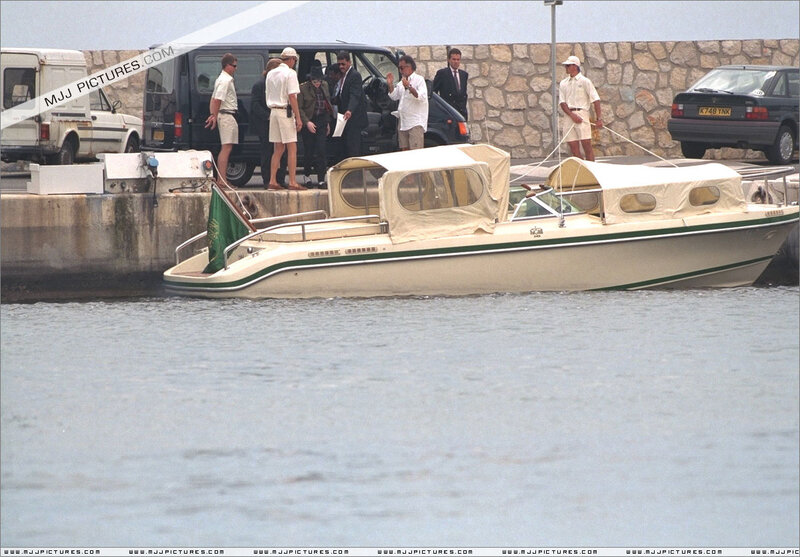 Rue d'Antibes : Artère incontournable du centre ville pour le shopping, Michael et Lisa Marie y sont aperçus en septembre 1994. Ils s'arrêtent notamment dans un magasin de jouets (Le Ballon Rouge) et une boutique de vêtements (American Classic Store)
Croisement rue d'Antibes et rue du Commandant André (France Parfums est actuellement le magasin Banana Moon : proche du 79 rue d'Antibes)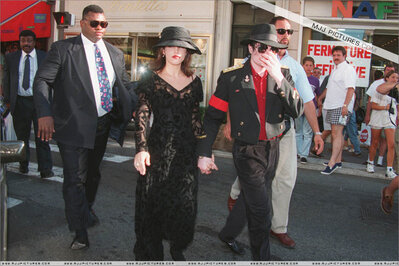 Proche de la photo précédente, en face du 79 rue d'Antibes (au niveau du 86)
Vue sur la rue d'Antibes au même niveau que la photo précédente

Monaco
La cité-Etat, enserrée dans le territoire français, est située à une vingtaine de kilomètres à l'Est de Nice, juste avant Menton et la frontière italienne. Deuxième plus petit état du monde, après le Vatican, il est dirigé par la famille Grimaldi. Au cours des années 90 et 2000, Michael se rend à plusieurs reprises dans la principauté monégasque et rencontre le Prince Albert et la Princesse Stéphanie lors des remises de récompenses. Rappelons que la benjamine de la famille princière est la Mystery Girl du titre In The Closet de Michael, paru en 1991 sur l'album Dangerous.
Hotel de Paris : Palace de style Belle Époque en plein cœur de Monaco, il accueille Michael Jackson chaque fois qu'il fait le déplacement dans la principauté (en 1993, 1996 et 2000). Il y occupe en 1993 la suite Churchill au 9ème étage.
Place du Casino, 98000 Monaco
Les fans sont bien sûr présents devant l'hôtel lorsqu'il y est mais ils sont aussi nombreux à attendre l'arrivée du chanteur devant l'entrée de service du palace (ci-dessous en mai 2000), située sur le côté, près du magasin de joaillerie Piaget.
Avenue des Beaux-Arts, 98000 Monaco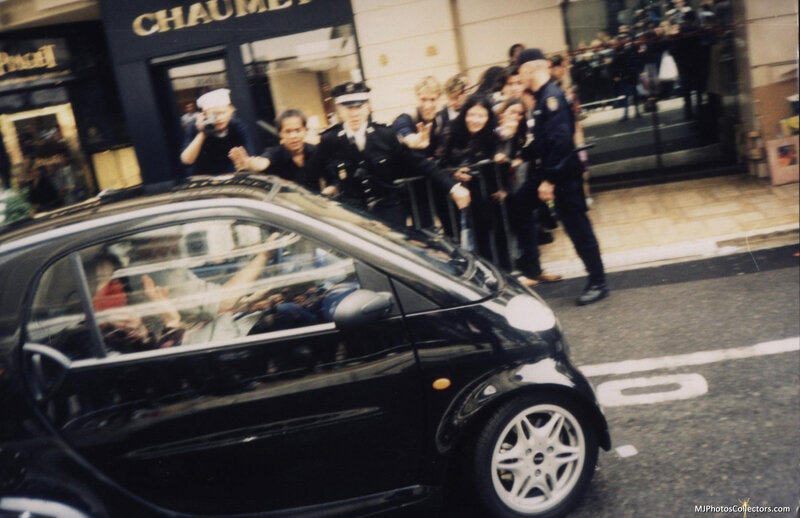 Sporting Monte Carlo : ce grand complexe de spectacle, prévu pour 1 500 spectateurs et situé sur les la presqu'île du Larvotto a accueilli quasiment toutes les éditions des World Music Awards depuis sa création en 1989 (seules les éditions de 2004, 2005 et 2006 n'y ont pas eu lieu). La cérémonie qui honore chaque année des artistes internationaux est basée sur les chiffres de ventes mondiales fournies par la Fédération internationale de l'Industrie phonographique. En 1993, 1996 et 2000, Michael Jackson est présent sur la scène de la Salle des Etoiles (on ne pouvait rêver mieux comme nom !) pour recevoir des récompenses prestigieuses et performer.
26 Av. Princesse Grace, 98000 Monaco
Centre commercial Le Métropole: en mai 2000, Michael se rend dans de ce centre commercial haut de gamme, avec de nombreuses boutiques de marques luxueuses. Il est aperçu à la FNAC, au rez-de-chaussée et provoque ainsi une cohue dans le magasin.
17 Avenue des Spélugues, 98000 Monaco