Wynnefield est une ville qui fait partie de la banlieue ouest de Philadelphie, en Pennsylvanie. A l'angle de Brynn Mawr Avenue et de Lebanon Avenue, dans un quartier résidentiel, se trouve le coiffeur le plus célèbre de la région. Robert "Woody" Woodard est le propriétaire d'un salon de coiffure qui a vu passer de nombreuses célébrités. Nina Simone, le révérend Jessie Jackson ou le basketteur Charles Barkeley se sont tous assis sur son fauteuil. Mais son client le plus célèbre a été Michael Jackson.
En octobre 1979, les Jackson sont en tournée avec leur Destiny Tour. Juste avant leur concert au Spectrum de Philadelphie, Michael débarque dans le salon de coiffure de celui que l'on appelle "The Wynnefield Barber". Celui-ci n'a jamais oublié ce jour : "Il est entré, tout le monde en est resté bouche-bée. Personne n'y croyait."
Comme beaucoup de coiffeur, Woody écoute parler ses clients et Michael Jackson n'échappe pas à la règle : "Michael s'est assis et m'a parlé de sa peau et de son nez qu'il trouvait trop gros", raconte-t-il. Le coiffeur lui donnera quelques conseils. Michael, quant à lui, a surtout été intéressé par la Cadillac 1947 que possédait Woody et pose pour deux photos au volant de la voiture.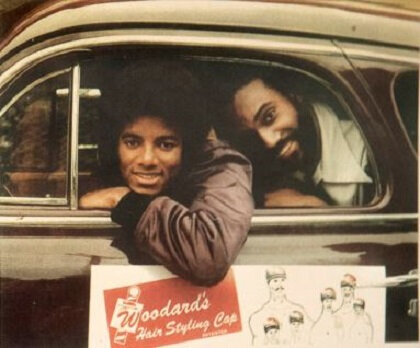 Ces photos sont d'ailleurs toujours exposées sur le "Wall of Fame" du salon de coiffure.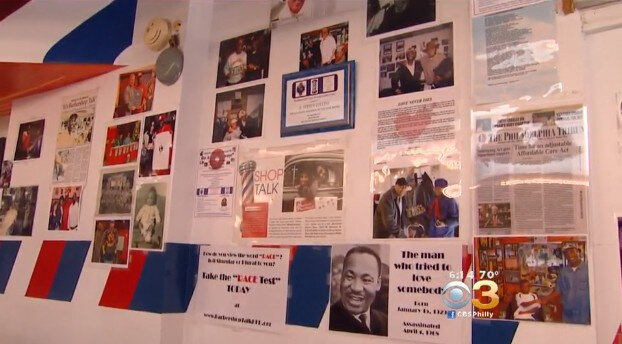 En 1995, Robert Woodard a fondé The Barbershop Talk Human Family Day Foundation, Inc, une organisation qui se sert du salon comme forum de discussion avec les visiteurs. L'objectif étant d'utiliser les fauteuils pour construire des liens entre les personnes de différentes ethnies, races, communautés et de casser les barrières et les différences …. Chaque année le Human Family Day aide à promouvoir la diversité culturelle à travers la nourriture, la mode, l'art, la musique, la danse, la santé, l'éducation et l'amusement… Un projet qui aurait certainement plu à Michael !
Barbershop Talk Human Family Day Foundation, Inc.
5031 Diamond Street
Philadelphia, PA 19131
Sources: philadelphia.cbslocal.com/ nbcphiladelphia.com/ barbershoptalkhfd.org
---
"To take a picture
Is to capture a moment
To stop time
To preserve the way you were"
Michael Jackson