Début novembre 1984, le Victory Tour des Jackson passe par Miami, en Floride. La tournée est un énorme succès aux Etats-Unis et tout le monde veut voir la star du groupe, Michael Jackson.
Michael, lui, souhaite rencontrer une personne, Jackie Gleason, une personnalité qui compte parmi les célébrités qu'il admire. "J'aime les gens comme Jackie Gleason, Red Skelton, j'adore les 3 Stooges, et de tout ce qui concerne Walt Disney", a-t-il dit un jour.
Principalement connu pour avoir été un acteur comique (son plus grand rôle dans ce registre est celui de la série des années 50, inconnue en France, The Honeymooners), Jackie Gleason a également tenu des rôles dramatiques, notamment auprès de Paul Newman dans The Hustler (L'Arnaqueur), en 1961. Mais c'est surtout pour son émission de télévision The Jackie Gleason Show, de 1952 à 1972 que Gleason laisse son empreinte dans le monde de l'entertainment. Les Variety Shows sont très populaires à la télévision américaine (les Jackson 5 y feront des apparitions dans nombre d'entre eux au cours des années 70) et le show hebdomadaire de Jackie Gleason, l'un des pionniers du genre, diffusé sur CBS, n'échappe pas à la règle.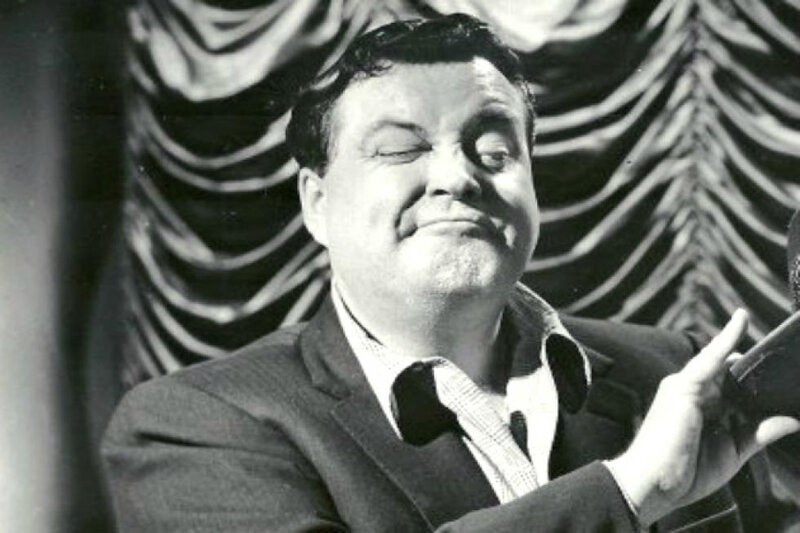 Jackie Gleason décède en juin 1987 à Miami, où il avait élu domicile depuis 1964 après être tombé amoureux de la région au cours d'un tournage.
C'est l'ancien agent de l'artiste, Victor Jarmel, qui organise la rencontre entre l'acteur et Michael Jackson. Tout a commencé par un coup de téléphone d'une amie de Jarmel, qui faisait alors partie de l'équipe de sécurité de Michael pendant son séjour à Miami. Michael voulait rencontrer l'acteur et sollicitait son ancien agent. Malgré plusieurs contretemps (Gleason avait des engagements et des soucis personnels suite à l'incendie de sa maison), Jackie Gleason a finalement accepté.
Les deux hommes se sont retrouvés dans un restaurant de Biscayne Boulevard, The New York Steakhouse, à mi-chemin entre le domicile de Lauderhill de Gleason et le Grand Bay Hotel où logeait Michael Jackson. Gleason était accompagné de sa femme, Marilyn, de sa belle-sœur June Taylor et de son mari.
Michael est arrivé dans un van, déguisé et a rejoint Jackie Gleason dans une salle à l'arrière du restaurant. Jarmel se souvient avoir vu Michael Jackson très impressionné de rencontrer l'acteur.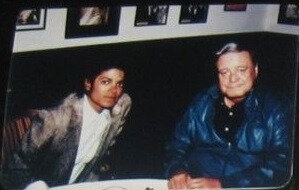 June Taylor avait apporté une vidéo pour Michael, jouée au cours du repas: il s'agissait du tout premier épisode de The Hooneymooners, diffusé trente quatre ans plus tôt sur DuMont Television, l'une des premières chaînes de télé américaine.
Michael a diné d'une salade et de bâtonnets de carottes, avant de quitter le restaurant vers 21h30. La rumeur avait alors circulé que le chanteur était présent et environ soixante-dix fans l'attendaient à la sortie.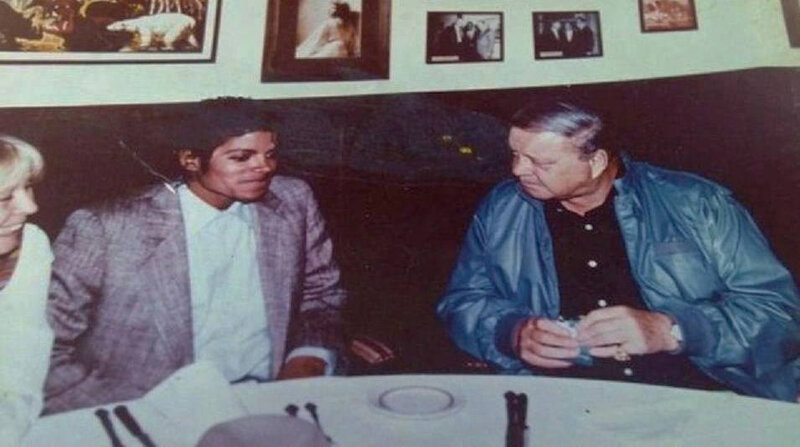 Au cours du repas, Jackie Gleason offre une bague à Michael, un geste dont la star se souvient dans son livre Moonwalk, sorti en 1988 : "Je ne porte pas beaucoup de bijoux. Généralement aucun, parce que ça me gêne ... Parfois on m'en offre et je suis très touché par l'attention, mais je les range dans un coin. On m'en a déjà volé quelques uns. Jackie Gleason m'avait donné une très belle bague, il l'avait retirée de son doigt et il me l'avait donnée. On me l'a volée et ça me fait de la peine. Mais ce qui compte pour moi, c'est le geste et ce souvenir-là, on ne peut pas me le prendre. La bague n'est qu'un objet matériel."
Source: Page facebook UKlovesMJ (traduction et texte:onmjfootsteps.com)
---
To take a picture
Is to capture a moment
To stop time
To preserve the way you were"
Michael Jackson