Les noms de Robert B. Sherman et Richard M. Sherman ne vous disent rien ? Mais vous n'avez sans doute pas oublié les musiques de Merlin l'Enchanteur, Mary Poppins, Le Livre de la Jungle, Les Aristochats, les Aventures de Winnie l'Ourson ou des attractions Disney, It's a Small World (cette mélodie qui ne vous quitte pas de la journée une fois que vous l'avez entendue !) ou That's A Great Big Beautiful Tomorrow que les deux hommes ont, entre autres, signées.
Compositeurs et paroliers, Bob et Dick Sherman ont principalement travaillé pour les studios Disney et les attractions des parcs à thèmes. Si le duo est surtout (re)connu pour sa collaboration avec Walt Disney, ils ont aussi à leur actif une carrière dans la musique de films et de séries télévisées.Ils comptabilisent à eux deux le plus grand nombre d'Oscars de l'histoire du cinéma.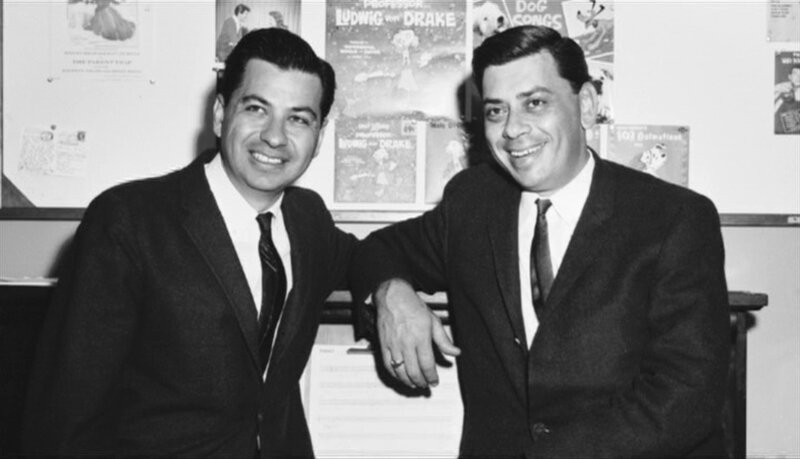 En 1980, les frères Sherman travaillent sur la musique de l'attraction Magic Journeys qui ouvrira en 1982 dans le Fantasyland Theater de Disneyland en Californie et dans le pavillon Imagination d'Epcot Center de Disneyworld en Floride. Mais en 1986, l'attraction laisse la place à Captain Eo, un mini film en 3D avec Michael Jackson en vedette.
En 1985, au cours d'une réunion de travail pour Captain Eo avec Michael Eisner, le Président Directeur Général de Disney, Michael lui confie qu'il a toujours adoré les vieilles musiques Disney et qu'il aurait rêvé de rencontrer les compositeurs de son film préféré Mary Poppins. Michael pensait, à tort, que les Sherman Borthers étaient décédés et il a été très étonné d'entendre Eisner lui annoncer qu'il avait justement déjeuné avec Bob Sherman la semaine précédant cette réunion. Eisner lui a donc proposé d'organiser une rencontre.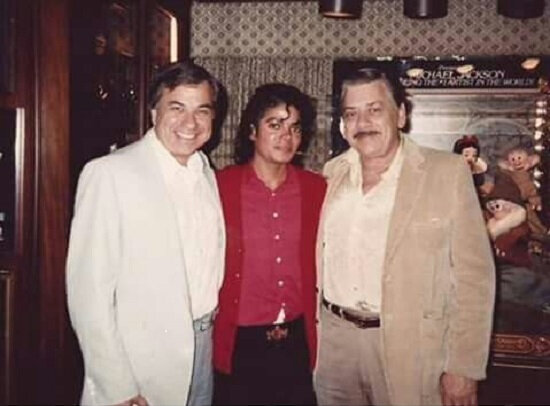 "Un mois plus tard, Dick et moi étions invités chez Michael Jackson à Encino où nous avons été présentés à toute sa troupe de jouets et d'animaux", raconte Bob Sherman dans son autobiographie Moose, Chapters From my Life, sortie en 2013. "A un moment, Jackson, le plus grand phénomène musical depuis les Beatles, nous a nerveusement demandé s'il pouvait enregistrer une interview de nous. Nous avons accepté. Je me demande si cet enregistrement existe toujours. C'était une journée étrange et il était un homme étrange, adorable mais étrange. Je suis ici en photo avec le charmant chimpanzé de Michael, Bubbles."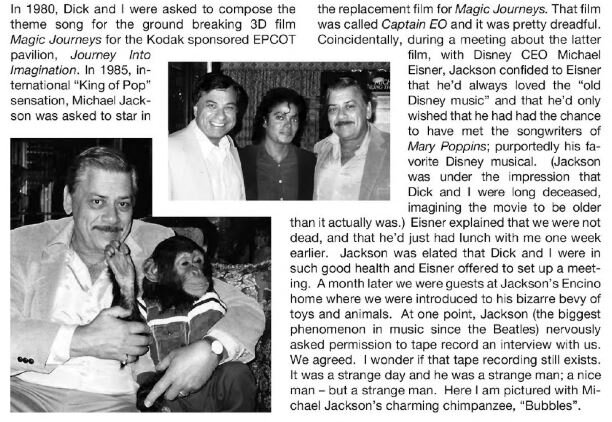 Sources: Moose, Chapters From my Life, Robert B. Sherman (extrait traduit par onmjfootsteps.com)/Wikipedia
---
To take a picture
Is to capture a moment
To stop time
To preserve the way you were"
Michael Jackson