Si Michael Jackson vivait à Los Angeles, il a aussi séjourné à plusieurs reprises sur la côte Est. Dès 1977, pour les besoins du tournage de The Wiz, il s'installe quelques mois à New York. C'est à cette époque, qu'il fait la connaissance d'un homme politique qui va marquer l'histoire de la ville, Ed Koch
Edward Irving Koch dit Ed Koch devient le maire de New York le 1er janvier 1978. Durant plus de vingt ans et trois mandats, Ed Koch va s'atteler à redorer l'image de la Grosse Pomme qui accuse alors des centaines de millions de dollars de déficit. Allant à la rencontre des minorités et des défavorisés, favorisant la culture, l'éducation et le logement, il avait une aura considérable.
A plusieurs reprises, Ed Koch a rencontré Michael Jackson, dès les premiers séjours du chanteur à New York.
Durant le dernier trimestre 1977, en pleine campagne électorale de son premier mandat, il se rend sur le tournage de The Wiz et pose entre Diana Ross et Michael Jackson, dans son habit d'épouvantail.
Un an plus tard, le 24 octobre 1978, Ed Koch est invité à la première de The Wiz au Loew's Astor Plaza Theater de Broadway. Avec Michael Jackson et Joan Mondale, l'épouse du vice-président américain Walter Mondale, ils font le trajet en métro jusqu'à Time Square, une ligne ayant été mise en place spécialement pour les VIP à cette occasion.
En août 1984, lorsque le Victory Tour des frères Jackson passe par New York, Ed Koch ne manquera pas de rendre visite à Michael Jackson en backstage où les deux hommes posent pour une photo avec Emmanuel Lewis. Le maire arbore alors le gant à paillette de la star.
Un gant (enfin une réplique !) que l'homme politique portera également aux premiers MTV Music Awards, en septembre 1984, au Radio City Music Hall de New York.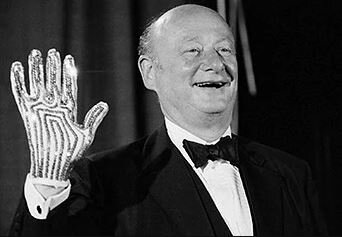 Alors Ed Koch était-il un admirateur de Michael Jackson ?