Marlo Henderson (1948-2015) est un guitariste, arrangeur et producteur qui a collaboré avec les Jackson 5 et Michael Jackson, sur son album Off The Wall. Mais il a également travaillé avec d'autres très grands artistes comme Minnie Riperton, Ray Charles, Diana Ross, Cher, Janet Jackson, Rufus/Chaka Kahn, Gil Scott-Heron, Earth Wind & Fire, Patti LaBelle et bien d'autres encore.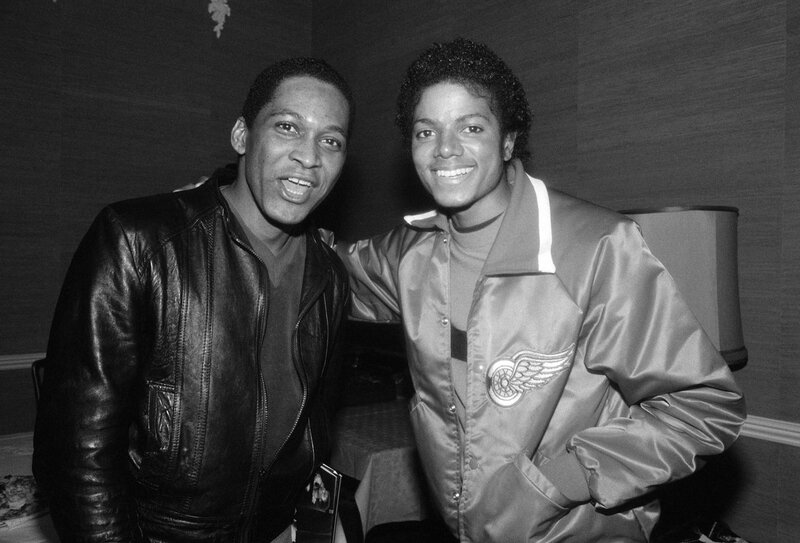 Marlo Henderson et Michael se sont rencontrés en 1971, à Encino où Henderson habitait aussi. Ils se voyaient dans une station de lavage pour voitures chaque mardi pendant plusieurs mois et discutaient.
En 1982, Henderson a eu besoin d'une photo pour son CV et a appelé les studios Westlake pour savoir s'il pouvait passer. Michael Jackson était à l'époque dans les studios où il enregistrait l'album Thriller. En arrivant, Marlo Henderson a découvert que Michael dormait parce qu'il avait travaillé toute la nuit. Il a secoué le chanteur et l'a réveillé pour qu'ils prennent une photo ensemble. Michael a été gentil mais il a dit 'Quoi ?!! » Il n'avait pas envie de se lever!
Mais il a finit par venir devant l'objectif, les deux hommes ont pris quelques photos et Michael s'est rendormi.
Marlo se souvient : "Le regard que Michael m'a adressé semblait dire 'Je ne peux pas croire que ce type me réveille pour prendre une photo', mais il a posé avec ses cheveux tout ébouriffés. Il a vraiment été sympa.
---
To take a picture
Is to capture a moment
To stop time
To preserve the way you were"
Michael Jackson