Le 5 septembre 2018 est sortie une autobiographie qui n'est pas passée inaperçue parmi les fans de Michael Jackson, celle de Vincent Paterson, le chorégraphe du chanteur.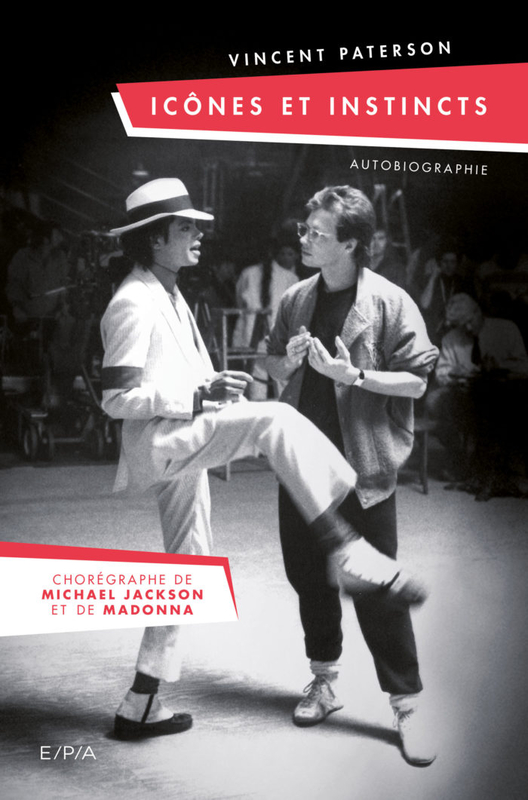 Vincent Paterson est un nom très connu dans la carrière du King of Pop. Pendant près de quinze ans, de 1983 à 1997, il a travaillé avec Michael Jackson sur ses short films (Beat It, Thriller, Smooth Criminal, The Way You Make Me Feel, Black or White, Blood On The DanceFloor), ses tournées (le Bad Tour) ou des performances télé désormais légendaires (les Grammy Awards de 1988, le MTV 10th Anniversary de 1991, la mi-temps du Super Bowl en 1993). Plus qu'une collaboration, leur relation était aussi une amitié.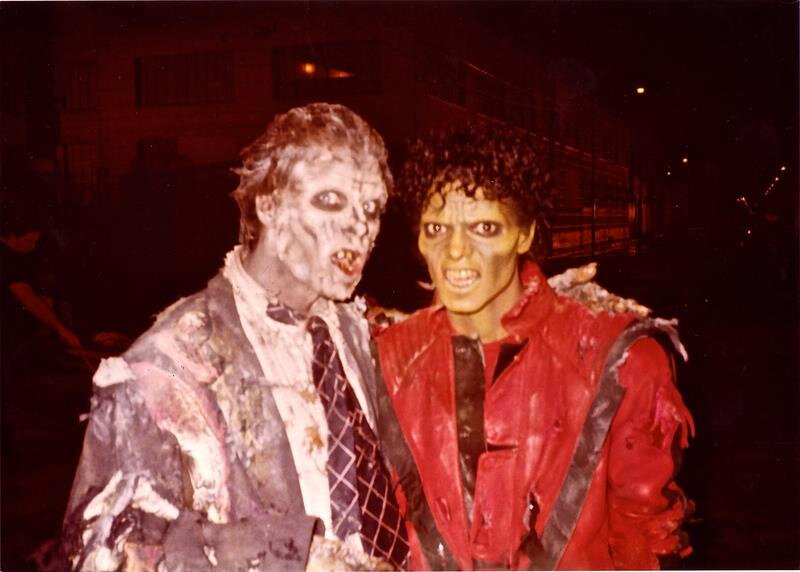 Mais la carrière de Vincent Paterson ne s'arrête pas à Michael Jackson. Son premiers pas auprès du chanteur vont lui ouvrir les portes vers d'autres stars, comme Madonna, Björk, Glenn Close, Shirley MacLaine, … faisant de lui un danseur, chorégraphe, réalisateur mais aussi un metteur en scène de renom et dont la seule présence dans un projet devient signe de qualité.
A travers les 318 pages de Icônes et Instincts, Vincent Paterson raconte son parcours extraordinaire. Pas forcément chronologiques, ces "tranches de carrière" sont évoquées avec simplicité et humilité à l'image de la personne qu'est le chorégraphe (que j'ai eu la chance de rencontrer lors de l'évènement Dangerous 25 à Lyon en novembre 2016).
Michael Jackson tient, bien entendu une place privilégiée dans cet ouvrage. Il fait d'ailleurs l'objet de trois chapitres (avec un premier chapitre triste et poignant sur leur dernière rencontre) et les derniers mots du livre lui sont adressés. Vincent y décrit ses premiers pas auprès de lui : "Je me souviendrai toujours de ma première sensation quand j'ai dansé à côté de Michael Jackson dans la salle de répétition et qu'il s'est laissé aller. J'avais l'impression que de véritables étincelles jaillissaient de son corps." (p. 52), cet ami, qui était pour lui "la preuve vivante qu'on pouvait à la fois être une bonne personne et un artiste extraordinaire à Hollywood" (p. 80), l'artiste qui lui a dicté la règle qui a guidé tous ses projets par la suite "Laisse la musique te parler. Laisse la musique te dire ce qu'elle veut être" (p. 300) ou encore le côté homme-enfant du personnage : "Mike a ri comme un petit garçon. Son énergie était l'opposé de celle de l'homme puissant et sexy qui venait de nous impressionner." (p. 253).
Dans les autres chapitres, on voyage au gré des collaborations de Vincent Paterson. De Los Angeles à Copenhague, en passant par Londres, Berlin, Budapest, New York ou Buenos Aires, le chorégraphe raconte ses projets passionnants dans des productions à succès, "le film derrière le film", comme il dit (p.222) : Evita d'Alan Parker, avec Madonna, Dancer In The Dark de Lars Von Trier, avec Björk et Catherine Deneuve (qui remportera la Palme d'Or du Festival de Cannes en 2000), la comédie musicale Cabaret ou le documentaire Anna Netrebko, The Woman, The Voice. Il côtoie les grands noms de la réalisation, parfois en devant imposer ses idées, doit faire face aux caprices du monde hollywoodien (sa collaboration non aboutie avec Diana Ross) mais réussi à se forger des amitiés durables qui lui viendront en aide dans les moments de doute.
Un ouvrage passionnant pour tous ceux qui s'intéresse à la danse, mais aussi à la musique, aux clips vidéos, à la publicité, au cinéma, aux comédies musicales, à l'opéra, autant de domaines dans lesquels Vincent Paterson a inscrit son nom.
"J'ai toujours été et serai toujours un éternel étudiant" (p. 293), écrit modestement l'artiste lorsqu'il évoque ses mentors. Un étudiant qui s'est toujours battu pour que sa créativité (et celle de tous les chorégraphes) soit reconnue et dont l'objectif est "de faire un travail honnête qui touche, inspire et même éduque." (p. 313)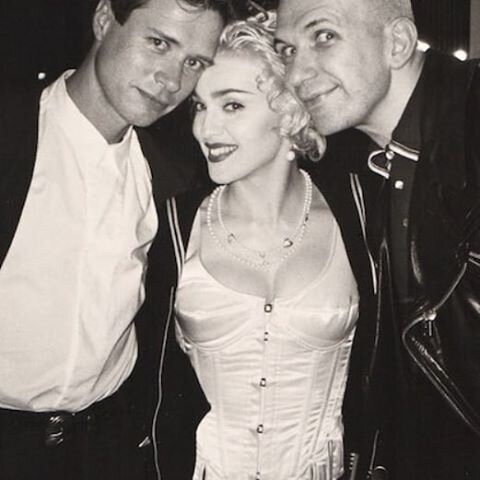 "Tu ne sais pas à quel point tu es intéressant" a dit un jour Madonna à Vincent Paterson. A la lecture de ce livre on ne peut qu'approuver les paroles de la Madone !
Petit message de Vincent Paterson à l'attention des lecteurs sur la page facebook de JAM Mag (le livre n'est pour l'instant sorti qu'en français)
Les premières pages du livre peuvent être consultées sur amazon
ICONES ET INSTINCTS
Vincent Paterson
318 pages
Editeur : EPA – Hachette
Prix : 24 €