Le samedi 10 octobre 1970, alors que les Etats Unis baignent en pleine "Jackson 5 mania", les cinq frères sont sollicités pour chanter l'hymne américain en ouverture des World Series.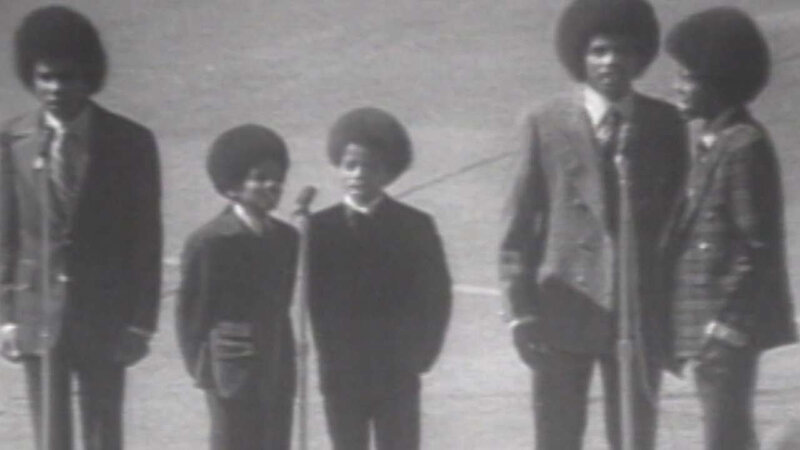 Les World Series sont la série finale de la Ligue majeure de baseball (MLB) nord-américaine. Elles se tiennent en octobre, après la saison régulière et opposent les champions de la Ligue nationale et de la Ligue américaine. Cette année-là elles ont lieu du 10 au 15 octobre et l'ouverture se déroule, dans l'après-midi, au Riverfront Stadium de Cincinnati, dans l'Ohio.
Juste avant le premier match qui oppose les Reds de Cincinnati aux Orioles de Baltimore, accompagnés par Lemon-Monroe High School Marching Band, une fanfare d'un lycée de la ville, les Jackson 5 interprètent donc La Bannière Etoilée devant un stade complet et un public conquis parmi lequel les deux équipes.
Dans la série The Jacksons : An American Dream, diffusée en 1992, l'histoire laisse entendre que le groupe ne connaissait pas les paroles de leur Hymne et qu'il les aurait apprises au dernier moment, dans la voiture.
Les frères Jackson profitent de ce moment pour visiter les vestiaires de l'équipe des Reds et rencontrent, selon l'article du magazine Soul du 30 novembre 1970, tous les joueurs individuellement avant le match.
Le soir même, le groupe doit donner un concert aux Cincinnati Gardens mais Jackie, Tito et Jermaine restent, après leur performance, pour assister au match. Michael et Marlon ont, eux, préféré rentrer se reposer à leur hôtel.
Cette prestation compte parmi les quelques apparitions télévisées du groupe au cours de l'année 1970. Elles étaient encore rares à cette époque mais cela changera bien vite au cours des années suivantes !
C'est la seule et unique fois où Michael Jackson et ses frères ont interprété The Star-Spangled Banner publiquement.