Il a créé des costumes pour The Supremes, Aretha Franklin et Stevie Wonder. Les tenues de scènes et d'émissions de télé des Jackson 5, si colorées durant la période Motown, c'est lui.
Boyd Clopton est un costume designer - et un peintre - américain (1935 – 1989) établit dans le quartier de Venice à Los Angeles. Son style bohémien attire de nombreuses stars et, dans les années 60, il dessine des tenues pour les Rolling Stones ou les 5th Dimension.
Lorsque la Jackson 5 mania prend son élan, au tout début des années 70, Suzanne de Passe, manager du groupe, qui s'occupait aussi de leur trouver la bonne tenue, passe le relai à Boyd Clopton. Le styliste leur dessine alors des costumes qui restent définitivement associés à leur image de groupe iconique des années 70 : colorés, flashy ou dans les tons pastels, avec des motifs (des fleurs ou des cœurs, qui rappellent le logo des J5), imprimés (rayés ou zébrés), frangés ou avec une cravate, tout est pensé pour que les cinq frères aient toujours les vêtements dernier cri et que leur public d'adolescents s'identifient à eux.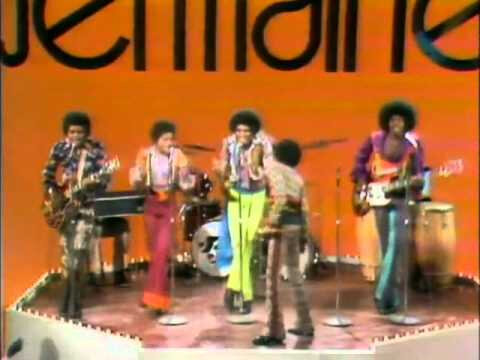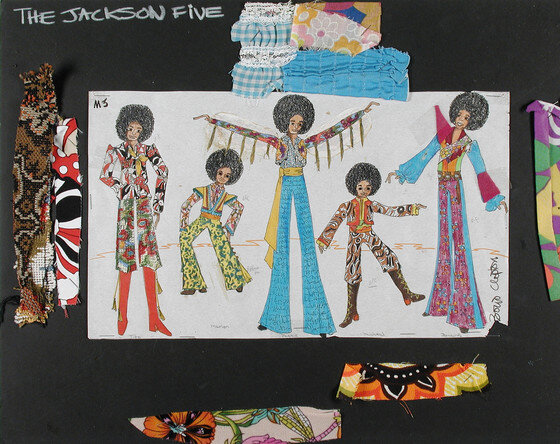 Au printemps 1971, le magazine Tcb (Taking Care Of Business), le premier fanzine entièrement dédié aux Jackson 5, produit par la Motown, consacre un article aux costumes que le styliste avait créés pour le groupe.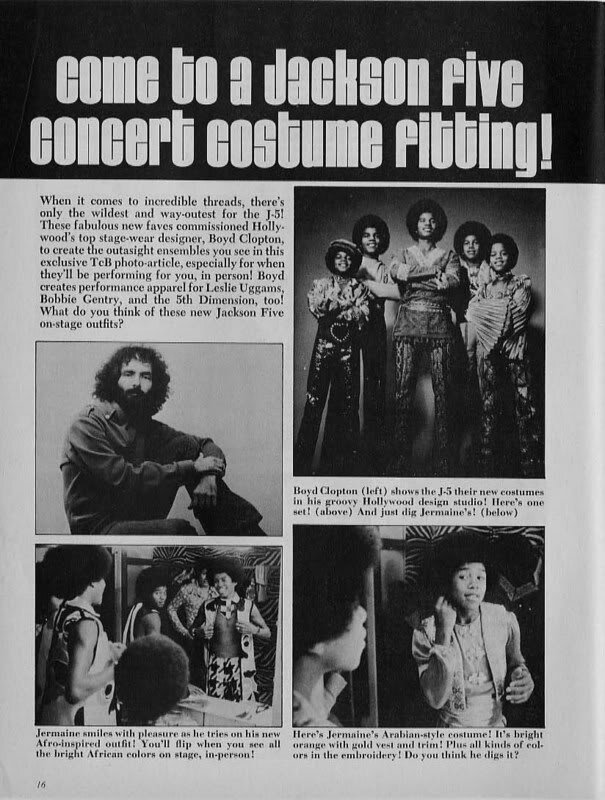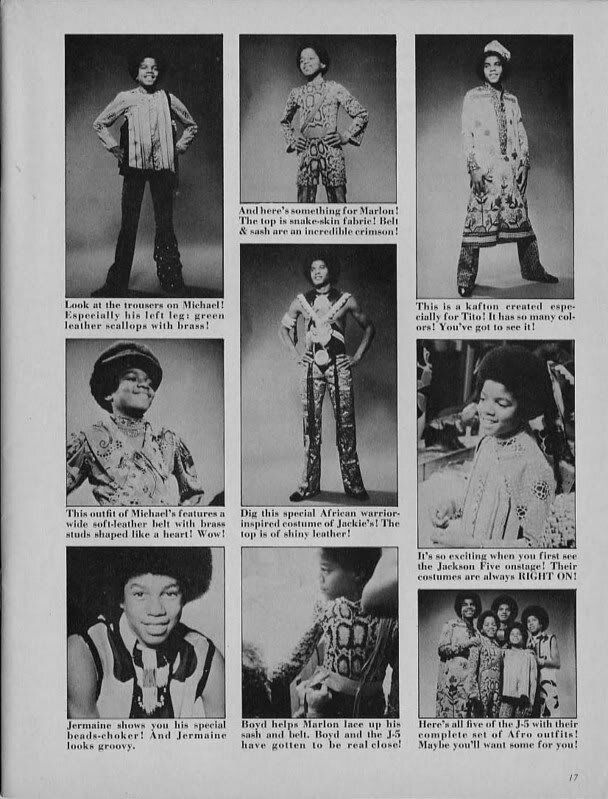 Une ligne de vêtement J5 dessinée par Clopton aurait également dû voir le jour mais le projet n'a jamais abouti.
Certains des croquis de vêtements réalisés par Clopton sont visibles sur le site du LACMA Museum de Los Angeles (mais ils ne sont pas exposés dans le musée). A consulter ici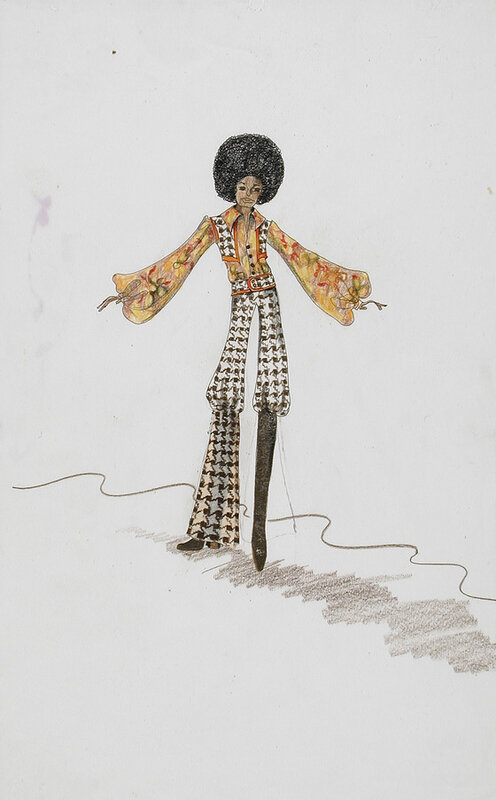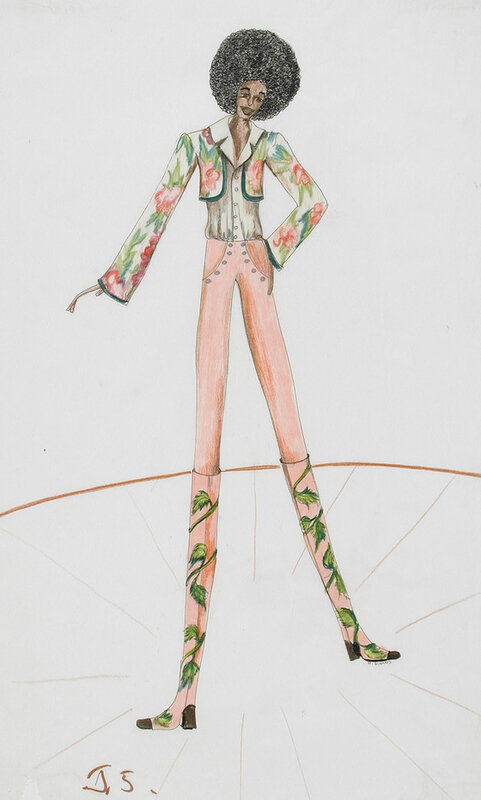 Bien avant le travail de Michael Bush et Dennis Tompkins pour la carrière solo de Michael Jackson, Boyd Clopton avait déjà compris l'importance et l'impact sur le public des tenues de scènes.
Sources : Livre Michael Jackson Style, Stacey Appel/ j5collector.blogspot.com/ mjlegend.com