Le 7 novembre 2018, Régine, chanteuse et reine des cabarets parisiens, publiait un ouvrage intitulé Gueule de Nuit (en référence à la chanson que la chanteuse Barbara lui avait écrite) où elle évoque ses rencontres avec des stars dans ses clubs ouverts à travers le monde.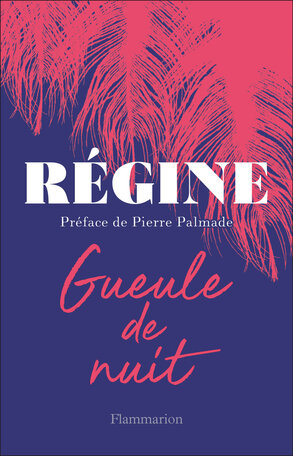 "Gueule de nuit, ou la galerie de portraits de mes amis les plus chers. Un choix dicté par les émotions, la tendresse, la force des expériences vécues et la plénitude des sentiments. Un choix dicté par cette fameuse bonne étoile qui m a toujours guidée." C'est ainsi que l'artiste résume son autobiographie. Sa bonne étoile, comme elle aime le dire, lui fera rencontrer Michael Jackson à deux reprises. (Notons tout de même que la deuxième rencontre est probablement erronée au niveau de la date - il s'agirait plutôt de 1997 – et peut être (?) du lieu)
La première fois, c'était à Miami, en Floride, en novembre 1984. La ville est en ébullition avec l'arrivée des Jackson pour leur tournée Victory. Régine possède un club, fraîchement ouvert, dans l'hôtel où séjourne Michael Jackson, le Grand Bay Hotel.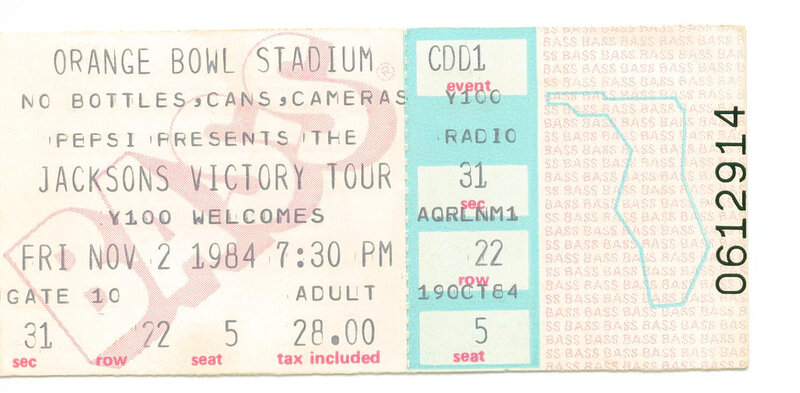 "Construit directement sur la baie de Coconut Grove, qui était alors le quartier où il fallait habiter, le Grand Bay Hotel, surnommé la "Pyramide bâtie au bord de l'eau", venait de recevoir The Five Stars, la distinction suprême de l'hôtellerie américaine. C'est vrai qu'avec sa situation exceptionnelle, ses terrasses, son immense jardin tropical, ses deux cents suites d'un luxe inouï et sa décoration Art Déco, le Grand Bay annonçait déjà la nouvelle révolution artistique, financière, touristique et nocturne de Miami.
Le 12 janvier 1983, la soirée d'ouverture de mon nouveau club est saluée par la presse américaine. Après Big Apple, la reine des nuits parisiennes continuait sa love story avec l'Amérique. Avec mon mari Roger Choukroun, nous accueillons un beau casting de célébrités : Julio Iglesias, Gina Lollobrigida, Sammy Davis Jr, Mohamed Ali, Sylvester Stallone, une pléiade de mannequins et tous les pontes de cette ville unique qui va bientôt redevenir Magic City. Cerise sur le gâteau, Diana Ross nous fait l'immense honneur de venir chanter une des chansons extraites du Magicien d'Oz.
Il y a des signes qui ne trompent pas : tout le monde sentait que Miami renaissait de ses cendres. Le promoteur Ralph Sanchez avait eu l'excellente idée d'organiser le championnat IMSA GT, une course automobile dans la ville, sponsorisée par Rolex, qui deviendrait le prestigieux Grand Prix de Miami. Mieux, Michael Mann préparait Deux Flics à Miami, une série télévisée où deux inspecteurs décalés roulent en Ferrari et sont sapés en Gianni Versace. Bref j'avais misé sur le bon cheval.
Un an plus tard, mon amie Jackie Lombard, une productrice très connue en France et aux Etats-Unis, m'annonce que le Victory Tour des Jackson Five passera par Miami. A l'origine, cette tournée de légende devait s'intituler Le Rideau Final, Michael ayant décidé de quitter le groupe.
L'information est bien évidemment confirmée, mais le plus incroyable, c'est que les organisateurs de cette tournée triomphale ont réservé deux étages entiers au Grand Bay pour le staff de Michael et de ses frères. Miami était en ébullition, toutes les places des deux performances prévues à L'Orange Bowl s'étaient arrachées en quelques heures, et celles vendues au marché noir atteignaient des chiffres astronomiques.
The Prince of Pop is in town !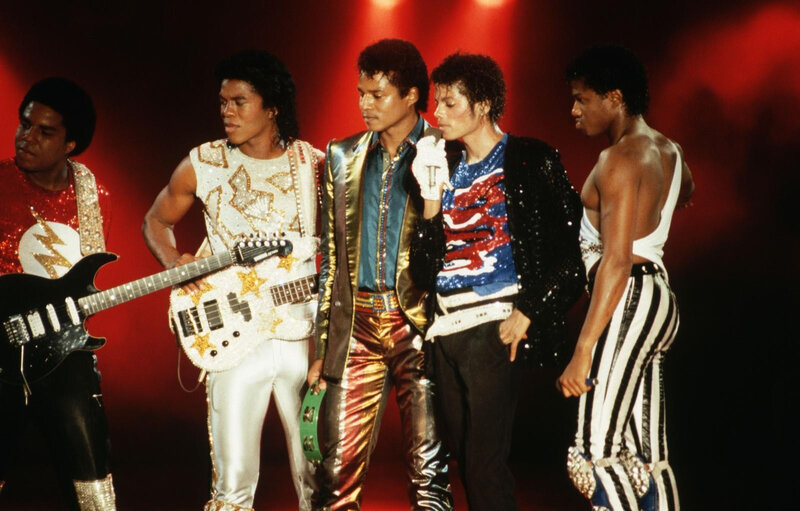 Ma bonne étoile brillait décidément toujours là-haut. Il n'y a qu'à moi que des trucs pareils pouvaient arriver. Moins d'un an après l'ouverture d'un nouveau club dans une ville qui se remettait lentement de crises successives, la plus grande star planétaire débarquait dans mon hôtel. J'ai travaillé jour et nuit sur la préparation de la soirée et la liste des invités. Un coup pareil, il ne fallait surtout pas le rater …
Mais, plus que réussir une fête d'un soir, j'avais terriblement envie de rencontrer cet extraterrestre. Connaissant ses goûts et sa phobie de la foule, je pressentais qu'il ne serait pas présent au Régine's ce soir-là. Ses frères, oui. Mais pas lui ! Comme toujours, le contact a eu lieu par un concours de circonstances très éloigné de l'évènement et de nos activités professionnelles respectives.
Ce génie devenu intouchable adulé par des dizaines de millions de fans, celui qui avait révolutionné la pop music traditionnelle, avait un rêve, celui de rencontrer Jackie Gleason, un acteur presque oublié qui avait connu ses heures de gloire dans The Honeymooners, une série télévisée des années 50. Bambi, fidèle à son admiration pour Walt Disney, adorait ce genre d'humour à la manière des Trois Stooges. Gleason habitait à Miami et un déjeuner avait été prévu au New York Steak de Biscayne Avenue (lire le récit de cette rencontre ici). Pour exfiltrer la star, le service de sécurité lui avait fait suivre un parcours compliqué qui passait devant le club. Ce jour-là, je portais un blouson serti de dizaines de fausses pierres précieuses. Quand nous nous sommes croisés, il a fait stopper le convoi : 'Oh my god, please, where did you get this incredible jacket ?'
Le jeune roi Jackson, fou de fringues, venait de flasher sur ce blouson que m'avait fabriqué mon amie Marcy quelques jours auparavant. Un truc fun destiné à prendre la lumière, comme les boules à facettes que j'avais inventées voilà des lustres pour mon premier Chez Régine. Il m'a donné rendez-vous le soir même dans sa suite après le concert.
Ce qu'on appelle la synchronicité, moi j'y crois à fond !
Contrairement à ce qu'on pouvait croire, Michael était grand, plus de 1,80 mètre, très mince et d'une beauté saisissante […]. J'avais emmené un jéroboam de champagne et un bouquet de ballons. Il a gardé les ballons, me disant d'une voix basse et très douce, que le champagne, c'était pour ses frères. Puis il a essayé mon blouson, à mon avis la véritable raison de cette invitation insolite.
La scène qui suit est hautement improbable : campé devant sa glace, la superstar commence à danser en chantant, prenant différentes poses, poussant des petits cris. Souple comme un chat, il semblait tester un nouveau numéro de scène. Je n'existais plus, il m'avait oubliée, se perdant dans les éclats de lumière des faux diams de mon blouson.
Le lendemain après-midi, quand Marcy m'a vu débouler dans son petit atelier avec Michael Jackson, que tous les médias locaux encensaient, et sa troupe de gardes du corps, j'ai cru un moment qu'elle allait s'évanouir. Mais, quand le héros de Thriller lui a commandé ferme deux cents blousons ornés de pierres précieuses en toc, en les payant d'avance, j'ai craint pour sa santé mentale. J'ai passé deux jours à faire du shopping avec cet adorable et craquant homme-enfant qui, de toute évidence, refusait de grandir.
Le plus dingue, c'est qu'il n'est jamais revenu chanter à Miami. Lors de son décès, les journalistes de Floride ont rappelé ces deux concerts exceptionnels pour lui rendre un dernier hommage. Après toutes ces années folles, je suis tellement fière d'avoir été le témoin privilégié du passage d'un ange dans ma vie. Car loin des polémiques, je reste persuadée que cet immense artiste avait une part de divin et d'innocence en lui.
Nous nous sommes revus beaucoup plus tard à Paris en 1998. Il était descendu au Crillon et m'a fait demander : 'Si elle le souhaite, dites à Régine qu'elle est la bienvenue !'
Je ne me suis pas fait prier. Un ingénieur du son était présent avec un matos de folie et Bambi, qui portait un large chapeau noir […] m'a fait découvrir la maquette de Blood On The Dance Floor, puis est sorti sur le balcon pour saluer les centaines de fans massés devant le palace qui hurlaient son nom.
Pour le Rock and Roll Hall of Fame, comme pour moi, le plus jeune et le plus doué des Jackson Five reste à ce jour l'artiste le plus populaire de toute l'industrie du spectacle."
Régine était l'invitée de Yann Barthès, vendredi 21 décembre 2018, dans son émission Quotidien, où elle parle également de sa rencontre avec Michael Jackson.

Source : Gueule de Nuit, Régine (merci à Delphine pour le lien et l'info)