Voilà nous y sommes, le 25 juin 2019 ! Dix ans déjà que Michael Jackson nous a quittés. Dix années au cours desquelles il a fallu apprendre à faire un deuil difficile, à vivre sans lui, avec des doutes, des questions, essayer de perpétuer un héritage artistique qui va à vau-l'eau (enfin pas pour tout le monde !) et dernièrement encore se battre pour que son nom arrête d'être enfin trainé dans la boue.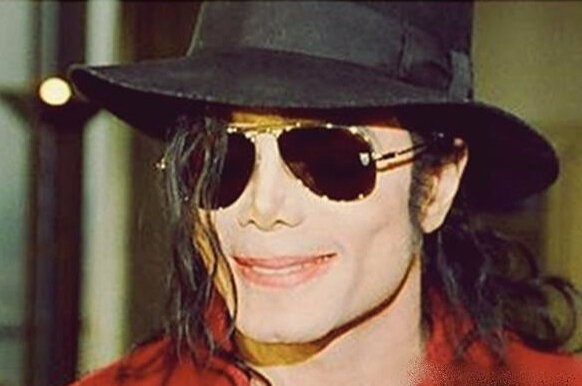 Car aussi douloureuse cette date soit-elle, cette année 2019 aurait dû voir affluer les hommages à cet artiste qui a redonné ses lettres de noblesses à la musique, qui a changé le visage du clip-vidéo, qui a marqué un tournant dans la façon dont les médias considéraient les artistes noirs-américains. 2019 aurait du être une dédicace à un homme qui se souciait plus des autres que de lui-même, qui a plus donné à des associations caritatives que n'importe qui, à un philanthrope discret qui s'inquiétait de notre Planète Terre et dont le seul but était de guérir le monde.
Au lieu de cela 2019 a commencé dans la douleur. Leaving Neverland est passé par là et a réussi à en convaincre plus d'un, ces pauvres d'esprit, qui ne connaissaient pas l'homme.
Mais la douleur, de toute façon, ressurgit forcément. Une autre douleur. Commémorer un tel anniversaire ravive inévitablement des souvenirs terribles. Cette horrible date du 25 juin, où l'on se souvient tous où l'on était lorsque la nouvelle est tombée. Le monde, notre monde, s'est soudainement arrêté, écroulé, une partie de nous s'est envolée avec lui.
Flashback. Le 05 mars 2009, Michael Jackson annonce This Is It, ses concerts à l'O2 Arena de Londres. "This is it, this is really it," annonce-t-il à ses fans. Il ne croyait pas si bien dire, malheureusement. Le 25 juin 2009, les médias s'emparent de la nouvelle qui fera le tour du monde à la vitesse de la lumière. "Michael Jackson est mort." "Il était le plus grand artiste que le monde ait connu." "Le King of Pop a tiré sa dernière révérence."
Une nouvelle qui sonne comme une aubaine pour ceux qui n'ont eu de cesse de le harceler toute sa vie et qui vont surfer tout l'été 2009 sur les rebondissements qu'entraînent l'organisation de l'hommage au Staple Center, l'autopsie, l'enquête et finalement l'enterrement à Forest Lawn le 3 septembre 2009.
Le chagrin lui, nous envahit, durant des jours, des semaines, personnellement durant plusieurs années. Il faudra apprendre à vivre avec. Des souvenirs de notre jeunesse qui remontent au grand jour. Ses morceaux universels et indémodables que l'on écoute comme s'ils étaient sortis la veille. Des photos, des concerts que l'on regarde comme si on les découvrait. Des pièces de collection que l'on ressort. Des histoires que l'on partage parce qu'il faisait partie de notre quotidien et qu'on a tous ses titres qui sont liés à des moments de notre vie. La plupart d'entre nous ne le connaissions pas personnellement mais il faisait partie de nous depuis si longtemps tel un frère, un ami, une inspiration, un premier amour… Un processus difficile à comprendre pour beaucoup, mais un passage obligé pour surmonter ces moments difficiles.
Le 25 juin 2009, le livre de la vie de Michael Jackson s'est refermé définitivement. Un chapitre du nôtre finissait de s'écrire.
Le 25 juin 2009, une voix magique s'est éteinte. Une étoile a rejoint le ciel, plus belle que les autres, plus opulente, plus brillante. Elle brillera pour l'éternité !
Mais on aurait tellement voulu que le paradis attende encore …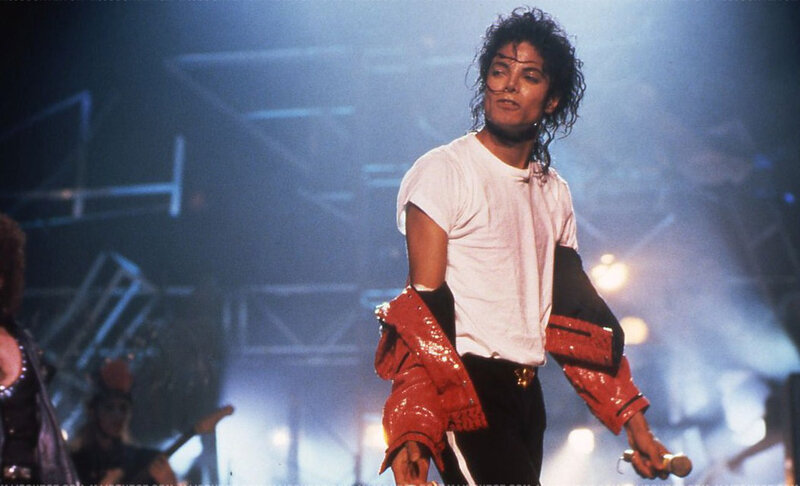 Le bilan
Dix ans plus tard, où en est-on ?
Un bilan financier ultra positif pour l'Estate qui ne jure que par son spectacle One à Las Vegas. Les dettes laissées par Michael Jackson ont été largement épongées et il est considéré comme l'artiste décédé le plus rentable. De ce côté-là tout va bien. Mais, à quel prix......
Le catalogue Sony/ATV a été vendu. Michael s'est battu jusqu'à son dernier souffle pour le conserver et il est finalement parti en fumée.
Neverland est en vente. Son prix ne fait que diminuer et il finira probablement par trouver un acquéreur. Mais que fera-t-il de ce lieu ? L'Estate ne veut entendre parler de rien à son sujet ("l'héritage de Michael Jackson c'est beaucoup plus qu'une maison," m'a répondu un jour Alicia, qui fait partie de The Official Online Team de l'Estate de Michael Jackson), et il y a fort à parier que rien ne sera fait pour rappeler que Neverland a été Neverland.
Aucun lieu n'est dédié à la carrière artistique de Michael Jackson. Cinq ans après sa mort, en 1982, Graceland est devenu un musée pour les fans d'Elvis Presley. En avril 2016, seulement six mois après la disparition de Prince, Paisley Park est lui aussi devenu un musée. Et pour celui qui a été la plus grande star au monde ……. Rien !
Et tout cela alors que beaucoup d'objets et vêtements lui ayant appartenu sont régulièrement vendus aux enchères !
Côté musique, on ne reparlera pas de l'album Michael ? Autant ne pas remuer le couteau dans la plaie. Cela fait désormais cinq ans que plus rien de nouveau ne sort. Bad25 et Xscape ont pourtant été un succès auprès des fans. Mais l'Estate n'entend plus les satisfaire. Il faut faire du chiffre et viser le grand public. Donc plus de titres inédits… (il paraît qu'il n'y en a plus d'exploitables !)…. Plus rien !
Il a fallu se contenter d'un documentaire de Spike Lee célébrant les 35 ans d'Off The Wall (vendu avec une craie inédite !), d'une – belle, reconnaissons-le - remasterisation du short film Thriller en 3D (qu'on ne reverra peut être jamais) ou d'un album bande originale d'un dessin animé pour Halloween…. C'est désespérant !
Résultat : le grand public - les tabloïds aidant - finit par s'intéresser davantage à un documentaire comme Leaving Neverland. Quatorze ans après avoir été déclaré INNOCENT par un tribunal, le nom de Michael Jackson se retrouve à nouveau en première page des journaux. Et que fait l'Estate pour ça….. Rien (enfin pas grand-chose) !
Triste bilan. Triste carrière posthume pour celui qui a battu tous les records de son vivant.
Le 25 juin 2009, les dernières notes de musique de la carrière de Michael Jackson ont résonné. Il a fallu se rendre à l'évidence, il avait donné tout ce qu'il y avait de plus beau et ce jour-là, la magie venait de disparaître! Rien ne serait plus jamais pareil… Rien !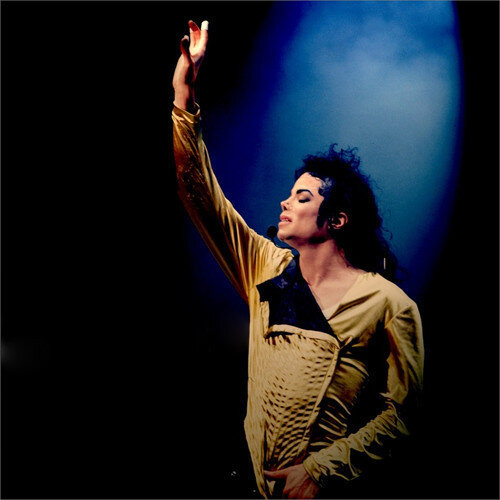 Et maintenant ?
Que va devenir le nom de Michael Jackson ? Il est inscrit au panthéon de la musique, c'est indéniable, mais les nouvelles générations, qui ne l'ont pas connu, vont-elles grandir avec l'image qui a été diffusée récemment dans les médias ?
Son héritage musical sera-t-il géré dans la même lignée ?
Je ne sais pas si j'ai envie de connaître la réponse. Ce qui est sûr c'est que tant que l'on aura les actuels gestionnaires, l'héritage artistique de Michael sera géré comme il l'est depuis dix ans : une marque qu'il faut faire fructifier en termes de dollars, au détriment souvent de la qualité.
Une carrière posthume n'est certes pas facile à gérer. Ce que les fans demandent ce ne sont pas des best of à foison, des rééditions d'albums tous les ans ou des dvd/Blue-ray avec des images de mauvaise qualité. Non. Michael Jackson a eu une carrière époustouflante de son vivant et il mérite des projets qui respectent son œuvre et ne dénaturent pas son travail perfectionniste. Des projets simplement à la mesure de ce qu'il est: une légende!
Il serait enfin temps, Messieurs les gestionnaires de l'Estate de frapper un bon coup et de créer l'évènement avec des idées musicales fortes … en quelques mots redonner à Michael Jackson son blason de Roi. Après ces mois difficiles, c'est le moment ou jamais. Saurez-vous en saisir l'opportunité ?
Ce 25 juin 2019, entre chagrin et espoir, les fans commémorent donc ce triste anniversaire. Aucun évènement officiel, aucune sortie musicale, bien sûr, mais dix ans après ce maudit 25 juin 2009, la communauté des fans du King of Pop est plus présente et plus forte que jamais, toujours prête à se battre pour lui.
Parce que quoi qu'en disent les haters, les sceptiques ou les accros aux tabloïds, nous ne sommes pas des fanatiques, animés d'une dévotion aveugle, mais bien des admirateurs qui connaissions l'artiste, mais aussi l'homme. Et dans cet homme là, il n'y avait que bonté, bienveillance, générosité, douceur, humanité, empathie et passion.
Aujourd'hui, si l'artiste nous manque énormément, l'homme nous manque encore plus.
I Won't Stop Loving You Michael …. Forever and ever.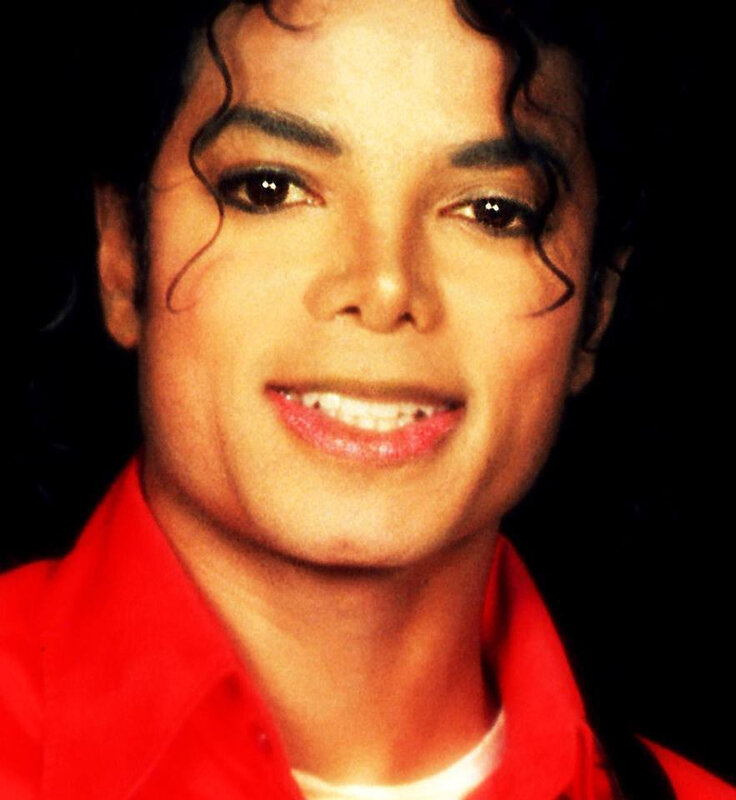 Une pensée particulière pour Prince, Paris et Blanket (Bigi), et pour Katherine, pour qui cette journée doit être encore plus douloureuse que pour nous. Rien ne pourra apaiser cette perte d'un être cher, pas même le temps, malgré ce qu'on peut dire.