La passion de Michael Jackson pour les animaux l'a souvent conduit à visiter des zoos à travers le monde. Avant même de devenir un visiteur régulier du zoo de Berlin, où il s'est rendu la première fois incognito grâce à un déguisement (à lire ici), il avait rencontré le père d'un certain Bruno Mars en 1980 au Paradise Park de Waikiki à Honolulu, Hawaï (voir ici) et certains des parcs animaliers n'hésitent pas à afficher clairement l'endroit même où il est passé, à l'instar du Loro Parque de Tenerife (à lire ici). Généreux, la star faisait également des dons lors de ses visites. (voir ici)
En juillet 2009, le témoignage de Ron Magill, à l'époque soigneur au MetroZoo de Miami confirme que le chanteur s'est rendu dans le plus grand et le plus vieux jardin zoologique de Floride, en 2005.
Le MetroZoo de Miami, appelé simplement aujourd'hui Zoo de Miami, naît en 1948 sur l'île de Key Biscayne lorsque un petit cirque de la région ferme ses portes et laisse ses animaux. Transféré en 1981 sur son actuel site, le zoo s'est depuis élargi et compte aujourd'hui plus de 3 000 animaux - représentant plus de 500 espèces différentes - regroupés en fonction de leurs territoires géographiques, dans un environnement végétal aussi proche que possible des habitats naturels des animaux.
Pourtant ce jour-là, si la star prend le temps de faire le tour du zoo avec ses enfants et leur nounou Grace, c'est surtout une belle image de lui qu'elle laisse auprès de Ron Magill, loin de celle diffusée par les médias.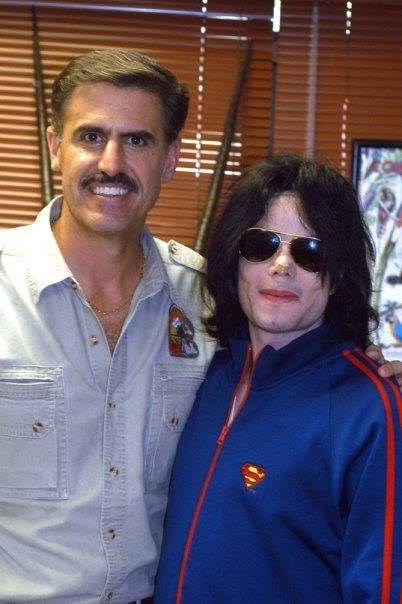 "Je n'ai jamais eu un homme aussi sympathique, une personne aussi reconnaissante, et des enfants aussi bien élevés qui sont venus au zoo. Ce n'est pas ce à quoi je m'attendais. J'ai accueilli beaucoup de célébrités et, franchement, ce ne sont pas des gens agréables: elles sont souvent entourées de gardes du corps et se montrent suffisantes. Elles pensent que vous allez leur dérouler le tapis rouge, que vous voulez leur baiser les pieds. Michael Jackson était tout le contraire. Je l'ai regardé et j'ai dit: 'Michael, je dois être honnête avec vous : si plus de gens voyaient ce côté-là de vous, je ne pense pas que vous affronteriez sans arrêt toutes ces controverses.'
Une seule chose me restera aussi longtemps que je vivrai : il m'a prit la main, l'a serrée très fort entre les siennes et m'a dit: 'Personne ne saura jamais ce que cela représente d'être moi', et j'ai cru qu'il allait pleurer, il avait vraiment un regard triste.
Cela m'a vraiment appris une leçon: ne pas préjuger de quelqu'un d'après ce que l'on entend dans les médias."
Sources: nbcmiami.com/zoomiami.org
---
"To take a picture
Is to capture a moment
To stop time
To preserve the way you were"
Michael Jackson