George Alexis Weymouth, plus connu sous le nom de Frolic Weymouth, était un peintre américain (il a réalisé, en 1995, le portrait du Prince Philip, le mari de la reine Elizabeth d'Angleterre, toujours accroché dans une des salles du château de Windsor).
Très proche du peintre Andy Wyeth, il aide à fonder le Brandywine River Museum à Chadds Ford, en Pennsylvanie, en 1971, destiné à exposer les œuvres de la famille d'artistes Wyeth, et en sera le conservateur jusqu'à sa disparition en 2016.
Mais Frolic Weymouth était également un passionné de vieux attelages. Sa collection de près de vingt attelages était de renommée internationale. En 1979, il lance un évènement équestre annuel, The Point To Point, dans la propriété de Wintherthur, dans le Delaware, où à lieu l'un des plus importants défilés de calèches.
En 1961, l'artiste achète et restaure un manoir du 17ème siècle, Big Bend, à Chadds Ford.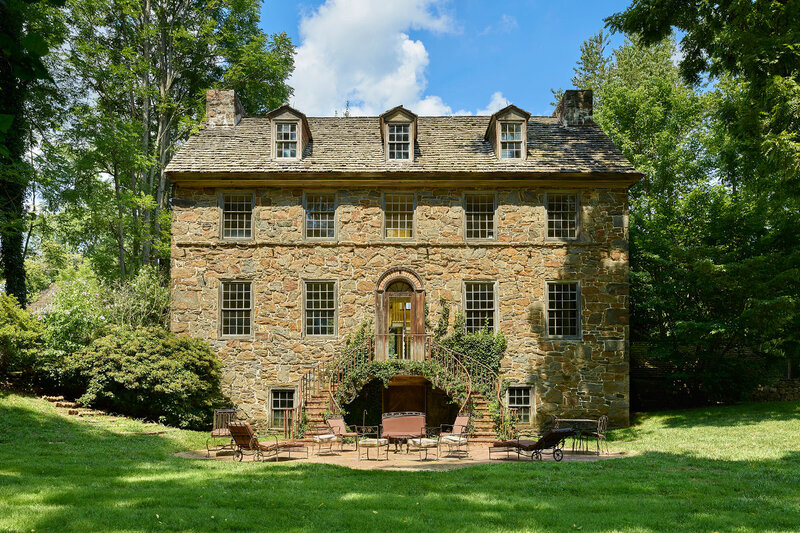 Grand défenseur de la nature, il décide qu'il n'y aura pas de voiture sur son terrain et achète son premier attelage.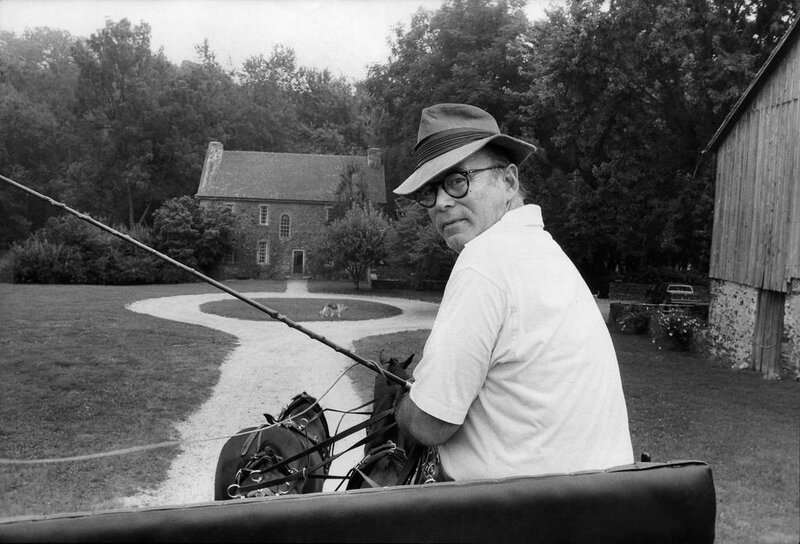 Frolic Weymouth, en 1984
C'est sur les terrains de cette propriété qu'il s'initie à la conduite d'attelages et agrandit sa collection. Une des ses œuvres de 1963, The Way Back, un autoportrait avec uniquement ses mains guidant un attelage au premier plan, et son manoir au deuxième plan, reflète d'ailleurs cette passion.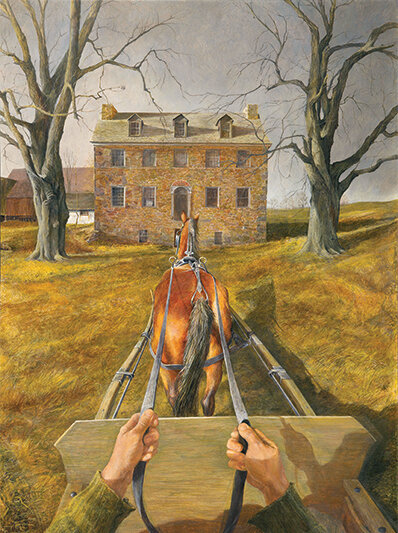 Il conduira aussi de nombreuses personnalités dans ses calèches, certaines devenues des amis, parmi lesquelles le ténor italien Lucianno Pavarotti, le danseur russe Rudolf Nureyev ou encore Michael Jackson.
Le 10 mai 1985, Michael Jackson est en effet l'invité d'Andy Wyeth. Le chanteur souhaite que le peintre réalise un portrait de lui (à lire ici).
Ami et membre de la famille Wyeth, George Weymouth, qui joue les intermédiaires, en tant que conservateur du Brandywine River Museum où a eu lieu la rencontre, propose ce jour-là au King of Pop un petit voyage en calèche.
Michael Jackson et son entourage (dont Bill Bray, Frank Dileo et John Branca) Andy Wieth et son fils Jamie se retrouvent donc dans le manoir de Big Bend.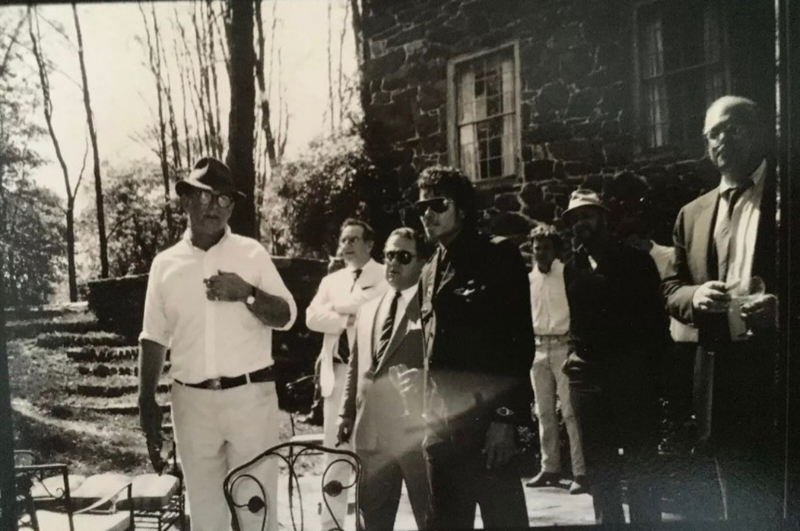 Il a conservé précieusement une photo du chanteur dans son manoir de Big Bend jusqu'à sa disparition.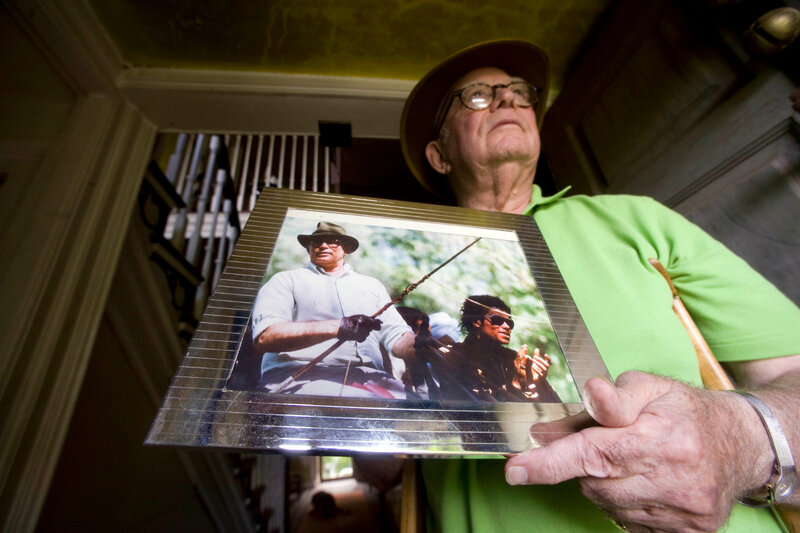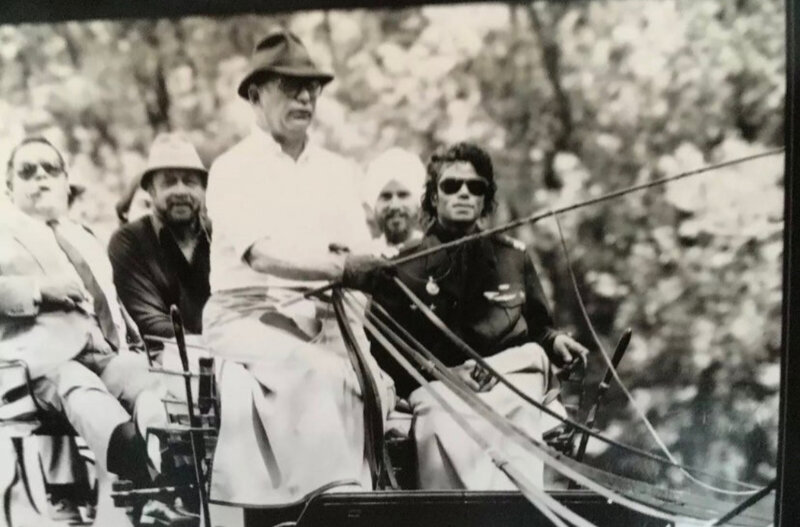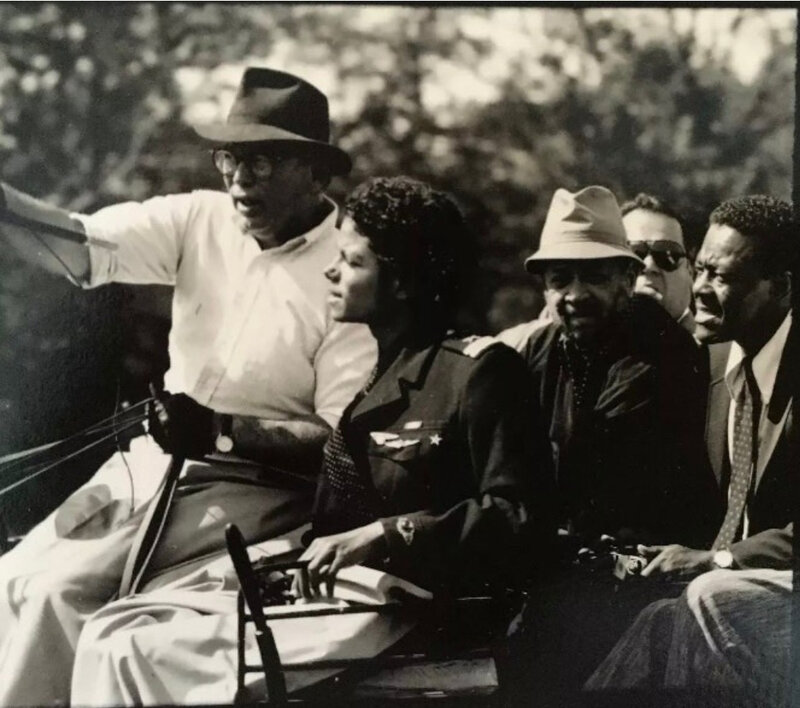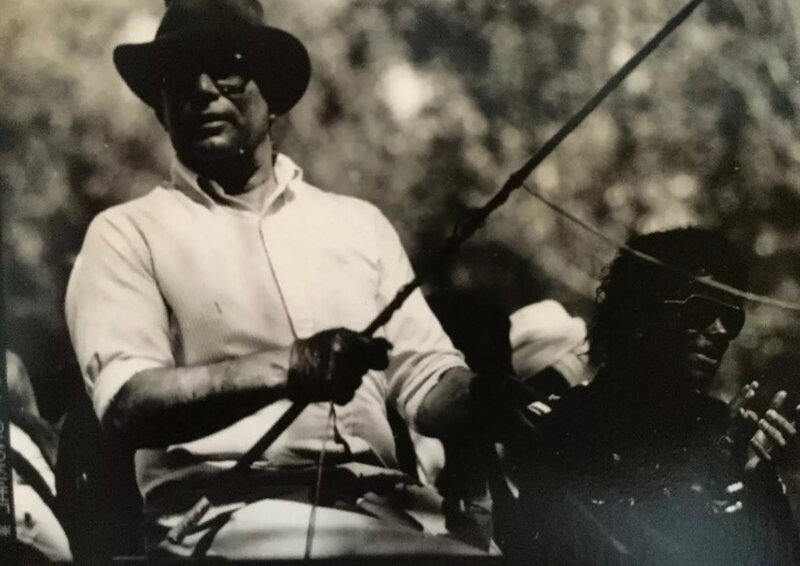 Merci à Mailys @NastySpaghetti7 (instagram) pour les dernières photos (photos en noir et blanc)
Sources: Wikipedia/ eu.delawareonline.com/mainlinetoday.com

---
"To take a picture
Is to capture a moment
To stop time
To preserve the way you were"
Michael Jackson