Les années 1980 ont été marquées par les albums de Michael Jackson et c'est sans surprise qu'il est nommé artiste de la décennie par le président George Bush en avril 1990, à la Maison Blanche.
Platinum Limited Editions propose alors aux fans et collectionneurs de se procurer un bel objet, édité seulement à 1000 exemplaires, The Michael Jackson Artist of the Decade Award, certifié et signé de la main du chanteur.
Alors que le prix de cet objet de collection, "dont la valeur devrait accroitre avec les années", est estimé à 495 $, certains magazines de l'époque offrent aux fans de l'acquérir au prix de 325 $ + 75 $ de frais de transport soit 400 $.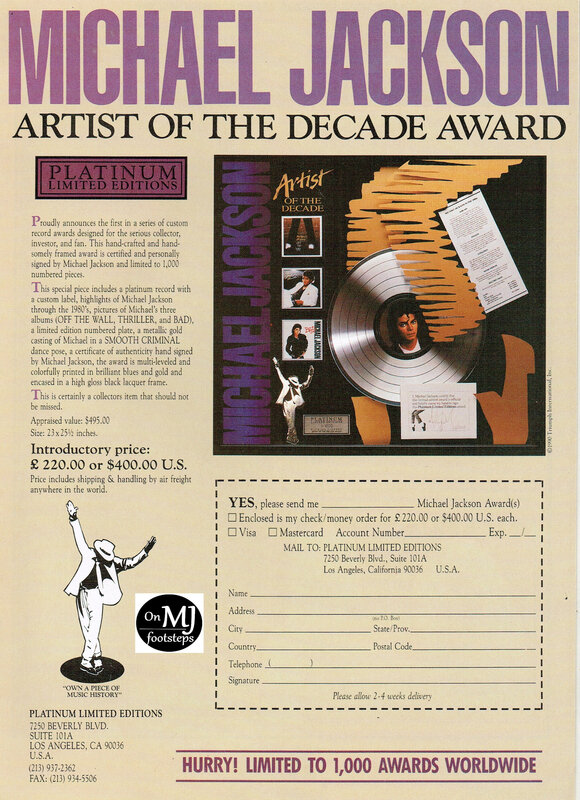 Abonnée au fan-club international de Michael, The World of Michael Jackson, d'Encino, j'aurais également l'occasion de recevoir un courrier spécial, en 1991, pour obtenir ce collector et "Posséder un morceau de l'histoire de la musique". Malheureusement, je n'ai pas pu acheter ce bel objet, ce que je regrette aujourd'hui, mais j'ai gardé l'offre durant toutes ces années!!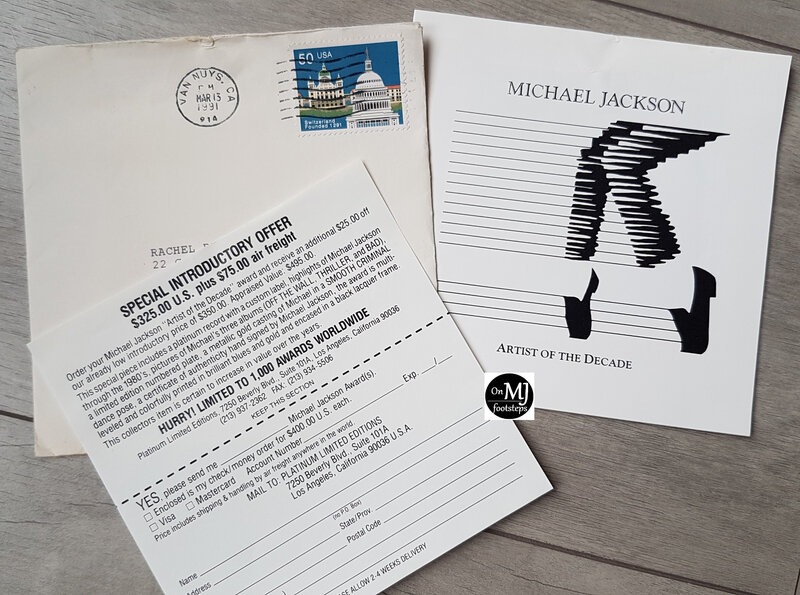 (vous remarquez le tampon indiquant la provenance de Van Nuys, un must en 1991!)