Le 1er mars 1980, Michael Jackson est en couverture du magazine musical britannique Melody Maker. Le leader des Jacksons a accepté d'accorder une interview au journaliste Steve Demorest, où il se livre longuement après la sortie de son album solo Off The Wall. L'article (à lire ici, en anglais), illustré avec des clichés de la photographe Kate Simon, ont été pris sur le tournage des vidéos de Rock With You et She's Out Of My Life.
En 2010, le magazine américain Lid, dans son numéro estival, revient sur les circonstances qui ont permis à Steve Demorest d'approcher Michael Jackson à son domicile d'Hayvenhurst et à Kate Simon de se retrouver sur le plateau de tournage auprès du futur King of Pop.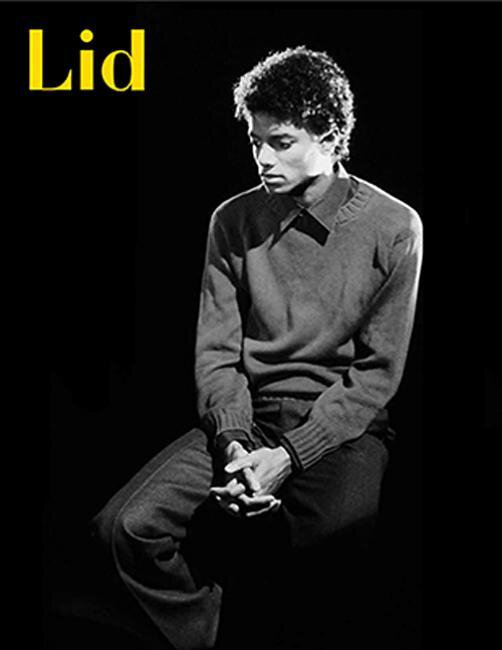 Stephen Demorest
"Kate Simon et moi étions les correspondants à New York du journal musical britannique Melody Maker à la fin des années 1970. Habituellement, cela impliquait de traîner dans les clubs et les lofts de Manhattan et de faire des reportages et des photos qui nous amusaient. Cependant, durant l'hiver 1979-1980, notre éditeur, à la demande de Susan Blond, la directrice des relations publiques chez Epic Records, nous a envoyé à Los Angeles. Notre mission: informer le monde sur ce qu'il était advenu de Michael Jackson, que la plupart des gens n'avaient plus vu à la télévision depuis qu'il était le mignon petit garçon des Jackson 5. Les Jackson étaient en déclin, mais Michael avait récemment sorti Off The Wall, son premier album solo depuis son départ de Motown.
Le premier indice indiquant que cela ne ressemblerait à aucune autre expérience se présenta lorsque mon téléphone sonna et que je fus surpris par la voix très douce de Michael Jackson. Michael avait des règles de base pour notre entretien. Il souhaitait que sa petite soeur, Janet, âgée de 13 ans - alors figurant dans la série télévisée Good Times - se joigne à nous. Il voulait que je lui pose les questions à elle et attendre pendant qu'elle les lui répétait. Et alors seulement il me répondrait. Cette étrange combinaison entre extrême timidité et contrôle strict était typique d'Hollywood.
Kate et moi sommes descendus au Tropicana, plutôt qu'au Beverly Hills Hotel que l'on nous avait proposés, parce que, fidèle à elle-même, Kate était à la recherche de groupes décalés plutôt que des stars déchues de la télévision. Malheureusement, l'équipe de Jackson imposa une règle le lendemain matin qui fut un choc: Kate n'était pas invitée à l'interview. Je suis sûr que cela n'avait rien de personnel contre Kate, mais cela relevait plus d'un contrôle de son image. Ils ne voulaient pas de photos de Michael assis sur son canapé mais plutôt des clichés où il serait en train de chanter. Mais photographier un artiste dans son milieu est important pour un photographe, et cela avait anéanti Kate d'être laissée pour compte pendant que j'ai été invité à pénétrer dans la propriété familiale de la vallée de San Fernando.
Nous nous sommes arrêtés devant une porte de fer et avons sonné à l'interphone pour que les propriétaires enferment le Doberman. Dans l'allée qui menait à l'immense maison à étage étaient garées une Rolls et quelques Mercedes, seul un camping car garé sous le panier de basket-ball donnait un aspect familial (je ne crois pas que Michael possédait alors sa propre maison.) Little Janet est venu nous ouvrir avec un grand sourire amical, et avec ses petites perles dorées qui s'entrechoquaient sur ses tresses collées à la Bo Derek, elle nous conduisit dans un salon lumineux et sans prétention, couleur citron. La maison, de classe moyenne supérieure, semblait confortable, et ne ressemblait pas à un palais excentrique comme on aurait pu le penser.
Michael nous rejoignit rapidement, c'était un jeune homme gentil, doux, discret, et avec ses grandes chaussures noires brillantes il me rappelait un chiot pas encore tout à fait à l'aise sur ses pattes. La première chose qu'il fit après m'avoir serré la main a été de me rappeler que Janet serait notre interprète et nous nous sommes installés pour une interview de deux heures. J'ai commencé par lui poser des questions sur Quincy Jones (le producteur de l'album Off The Wall), ce qui permettait d'entrer dans sa zone de confort. Janet était adorable (quand Michael craquait nerveusement ses doigts, elle le réprimanda légèrement, comme une petite mère) et, heureusement, au bout d'une quinzaine de minutes, il a commencé à apprécier notre conversation à tel point qu'il en oublia ses propres règles et commença à me regarder et à me répondre directement.
Kate eu finalement accès à la session en studio au cours de laquelle Michael a enregistré la vidéo de Rock With You. Je suis désolé de vous dire que je ne me souviens de presque rien à ce sujet, sauf que nous étions les deux seuls étrangers. (Je passais probablement trop de temps à regarder Kate travailler) Mais on m'a dit plus tard que la couverture de Melody Maker avec la photo de Kate était restée encadrée sur le mur de chambre de Michael pendant des années, il devait donc être ravi. Dans la vidéo finale, on voit Michael chanter vêtu d'un costume scintillant en cotte de mailles. Mais ce que vous ne voyez pas, c'est Kate Simon shooter dans le noir derrière la caméra."
Interview de Kate Simon par le magazine Lid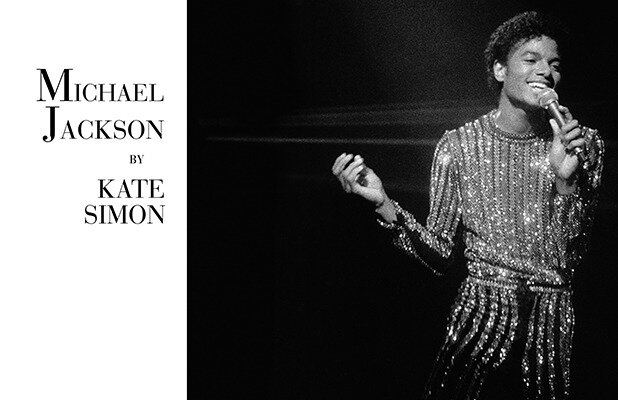 Gillian McCain: Salut Kate.
Kate Simon: Salut Gillian.
GM: Nous sommes donc ensemble pour parler de ce jour de 1980 où vous avez photographié Michael Jackson sur le tournage de ses clips vidéo de son album Off The Wall.
KS: Michael Jackson était un sujet tellement intéressant et différent de tous ceux que j'ai photographiés. Il y a une chose que j'ai trouvé curieuse à propos de Michael c'était son calme entre les prises. Quand Michael ne chantait pas, il était très timide et ne pouvait pas interagir avec la réalité sur le même plan que nous. Mais quand la musique commençait, et qu'il chantait et dansait, c'était comme regarder un autre être prendre vie. Son énergie, sa confiance en lui et même sa conscience d'être ce qu'il était m'impressionnaient pendant que je me tenais là, à le regarder avec mon appareil photo.
GM: Pour être un bon sujet photo, faut-il être conscient de soi?
KS: Être un bon sujet photo, c'est se connaître soi-même. C'est une interaction humaine, et il s'agit de respecter le photographe autant que vous-même. En tant que photographe portraitiste, il est important que le sujet vous aime, s'ouvre à vous et vous fasse confiance, dans un délai assez bref.
GM: Ce qui est intéressant avec Michael Jackson, c'est que vous ne l'aviez pas rencontré avant de le photographier
KS: Je sais oui. Probablement parce qu'il était timide, et il a tout fait passer quand il dansait. C'était curieux de voir à quel point il était indépendant, il se suffisait à lui-même, et puissant lorsqu'il dansait. Je n'ai jamais rien vu de tel.
GM: Quelles sont les circonstances qui vous ont amenée à passer la journée à photographier Michael dans un cadre aussi fermé?
KS: Je travaillais pour Melody Maker, un hebdomadaire britannique musical, j'étais leur photographe aux Etats-Unis à l'époque. Susan Blonde d'Epic Records International nous a envoyé Stephen Demorest et moi-même à Los Angeles pour pouvoir photographier Michael et l'interviewer. Je dois dire que Stephen Demorest était l'homme le plus beau et une personne adorable. Nous étions des amis et sommes toujours des amis proches. Plus tard, il est devenu le scénariste principal de Guiding Light et de All My Children et a remporté plusieurs Emmy Awards pour son travail en tant que scénariste de télévision.
GM: Étiez-vous excitée à l'idée de photographier Michael, ou était-ce juste un boulot comme les autres pour vous?
KS: À cette époque de ma carrière, j'étais couramment envoyée à Los Angeles et, je dois être honnête avec vous, c'était un boulot comme les autres. Epic nous avait proposé de nous installer au Hilton, mais j'ai répondu: 'Hors de question, on loge au Tropicana.' Et encore aujourd'hui, Steve a gardé une certaine animosité à ce sujet car un groupe de heavy metal l'a empêché de dormir en faisant la fête toute la nuit et nous devions nous lever tôt le matin pour shooter le tournage de la vidéo. Il m'en reparle encore, mais j'aimais le Tropicana.
GM: Saviez-vous comment cela allait se passer?
KS: Aucun de nous ne le savait. Mon travail consistait essentiellement à photographier Michael durant ces deux tournages vidéo. C'est à l'époque où l'industrie de la musique était très amusante. Nous sommes arrivés sur le plateau et il n'y avait personne. Tout était prêt pour permettre à Michael de tourner les vidéos de Off The Wall [il s'agit en fait de Rock With You] et She's Out Of My Life. Il y avait juste Michael, Stephen Demorest, qui interviewerait Michael le lendemain, et le manager de Michael derrière moi qui me regardait comme un faucon. Je me souviens de la lumière, elle était vraiment bonne. Je pense que les photos reflètent une certaine âme et sont évocatrices. Il y avait aussi une maquilleuse et deux techniciens. Il y avait moins de 10 personnes sur le plateau.
GM: Cela a dû être incroyable de l'avoir vu travailler de si près.
KS: Je n'en revenais pas. Chacun de ses mouvements était parfait. Il s'amusait et était heureux. Je l'ai trouvé fantastique.
GM: Vous a-t-on donné des instructions spécifiques ou dit où vous tenir pour le photographier?
KS: Pas vraiment. Je me suis contentée de me tenir à environ 3 mètres de lui, à côté du caméraman. Mon travail était clair: m'assurer que je maîtrisais tous les aspects techniques pour faire les meilleures photographies possibles, ce qui s'est avéré être un véritable défi avec les projecteurs et les faisceaux laser qui reflétaient sur sa combinaison à paillettes. La lumière arrivait de partout, mais j'ai réussi à avoir Michael au summum de son énergie et de sa puissance, et je pense que les photographies que j'ai prises ce jour-là capturent cette énergie.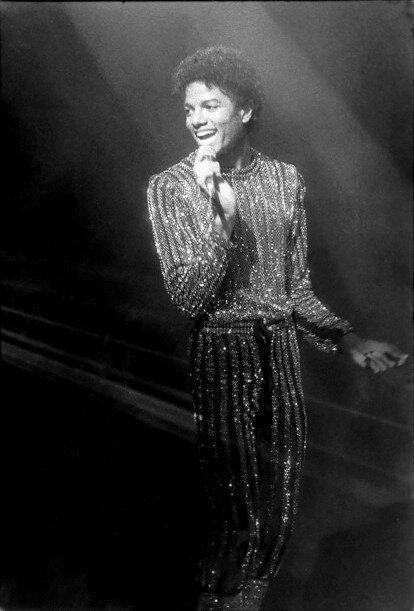 GM: Avez-vous parlé à Michael entre les prises?
KS: Non. C'était son show et c'est difficile à exprimer quand quelqu'un est si bon. Chaque mouvement était si précis et conduisait parfaitement au mouvement suivant. C'était exaltant à regarder Michael performer avec une telle joie. Michael savait comment il voulait se présenter au monde. C'était comme si la magie qu'il possédait était en train d'être canalisée dans son corps depuis le cosmos. Regarder Michael danser, c'était comme regarder toute l'histoire de la danse.
GM: Quand avez-vous finalement pu parler avec lui?
KS: Après le tournage sur le plateau, nous sommes allés dans une petite pièce. Je rangeais mes appareils photo, mais je ne voulais pas partir sans dire au revoir. Cela aurait semblé impoli. Alors j'ai dit à Michael 'Eh bien Michael, tu dois te sentir bien, ça s'est vraiment bien passé'. J'avais envie de lui dire ça avant de partir. C'était curieux qu'il soit socialement si timide et sa voix était tellement douce et légère. Il m'a alors dit: «Eh bien… Kate… tu sais…» et ça s'est arrêté là. J'ai pris quelques bonnes photos de lui dans cette pièce, des portraits simples mais réussis. La pièce était minuscule, à peine neuf mètres carrés, et il était assis sur le canapé.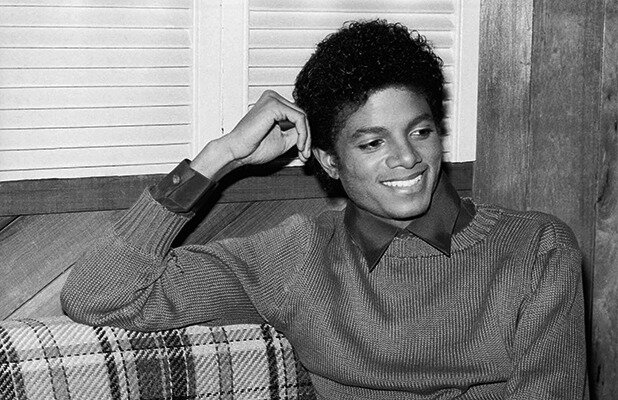 GM: Quelle expérience incroyable d'avoir pu photographier Michael à cette époque et à cet endroit!
KS: Oui, c'était vraiment une expérience incroyable et on peut ressentir sa joie et son enthousiasme sur les photos.
GM: Certainement. Merci d'avoir évoqué cette journée et pour vos incroyables photos de Michael.
KS: Ce fut un réel plaisir, Gillian.
Sources: tally777.tumblr.com / all4michael.com (traduction: onmjfootsteps.com)