Si certains fans américains qui ont connu les années 80 passent par ici, ce sujet va probablement leur rappeler quelques souvenirs.
Le nom ne nous dit rien, à nous les Frenchies, mais de nombreux enfants américains ont mangé et fait la fête au son d'un groupe d'animaux animatroniques appelé Rock-afire Explosion dans les Showbiz Pizza Place.
Dans cette chaîne de restaurants américains, aujourd'hui devenus des Chuck E. Cheese's, les familles venaient manger des pizzas et les enfants profitaient des différents divertissements qui leur étaient offerts, parmi lesquels des mini-concerts de Rock-afire Explosion.
Rock-afire Explosion, c'était Billy Bob, un ours, au banjo; Looney Bird, un oiseau multicolore qui sortait d'un baril de pétrole; Fatz Geronimo, un gorille placé derrière son clavier; Dook LaRue, un chien, le batteur; Beach Bear, un ours polaire, le guitariste; Mitzi Mozzarella, la seule femme du groupe; et enfin Rolfe DeWolfe, un loup et son compagnon, Earle Schmerle, une marionnette fixée à son bras droit, chargés de présenter la troupe qui interprétait des chansons pop du moment ou des compositions originales.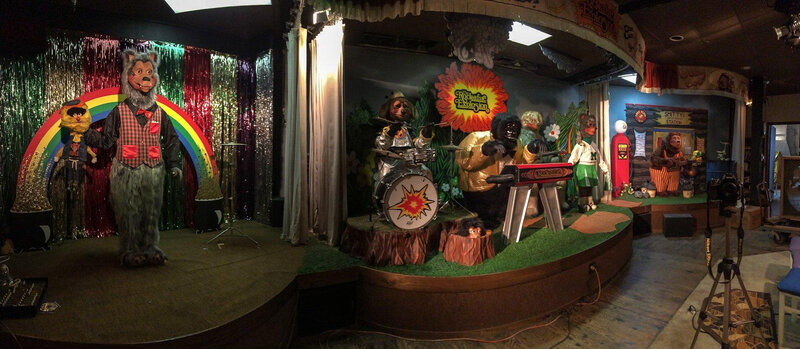 Imaginé et créé par Aaron Fechter et sa companie Creative Engineering, Inc. à Orlando, en Floride, le groupe d'animatroniques a eu un beau succès au début des années 80, à tel point que Michael Jackson rend visite au créateur et à son équipe en 1982.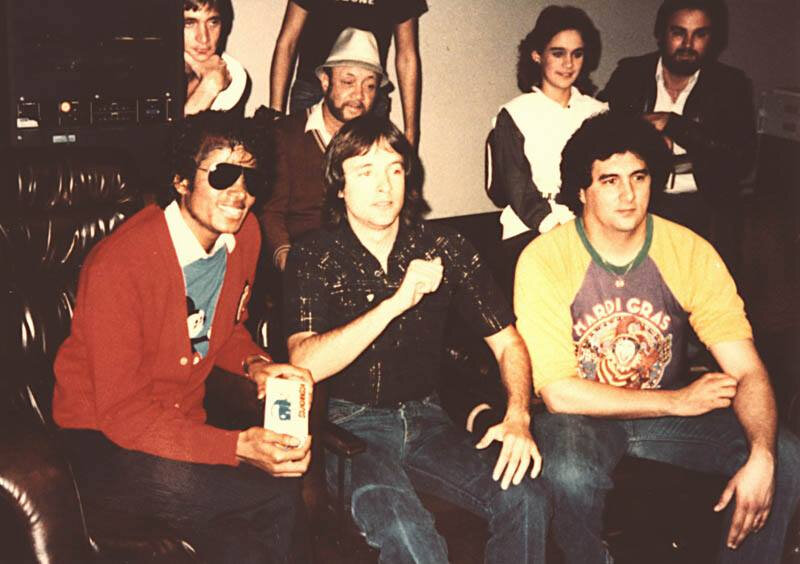 Aaron Tetcher raconte dans un documentaire sorti en 2008: "Un jour, Michael est venu nous rendre visite et j'étais tellement gêné par tout le bazar qu'il y avait que je ne l'ai pas amené ici [dans la salle de création]. Nous avions un autre magasin, on l'a emmené là bas et il s'est amusé."(1)
Et il a posé aux côtés du gorille Fatz Geronimo.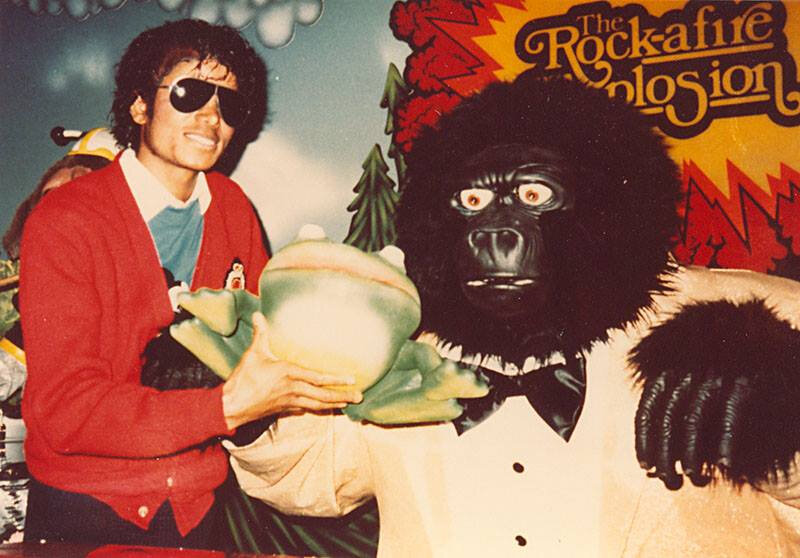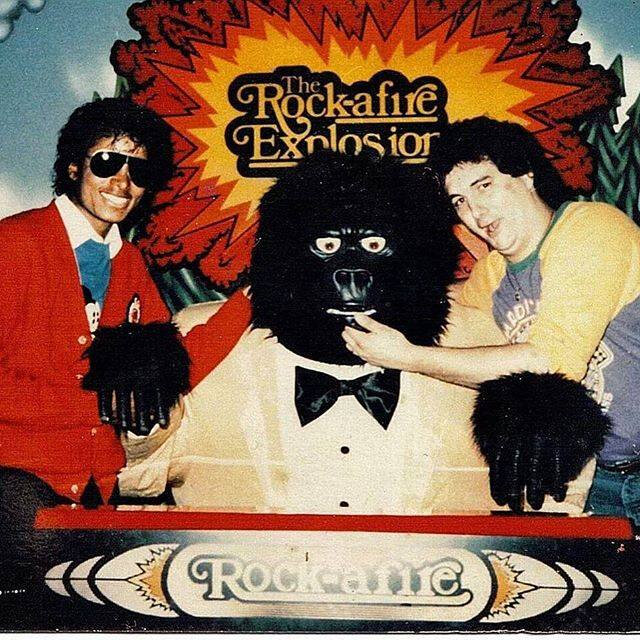 Un medley des chansons de l'album Thriller et des Jackson 5, de plus de six minutes, sera enregistré (par Aaron Tetcher et des musiciens qui chantaient sur tous les titres du groupe) et vendu en 45 tours dans les restaurants Showbiz Pizza Place en 1984.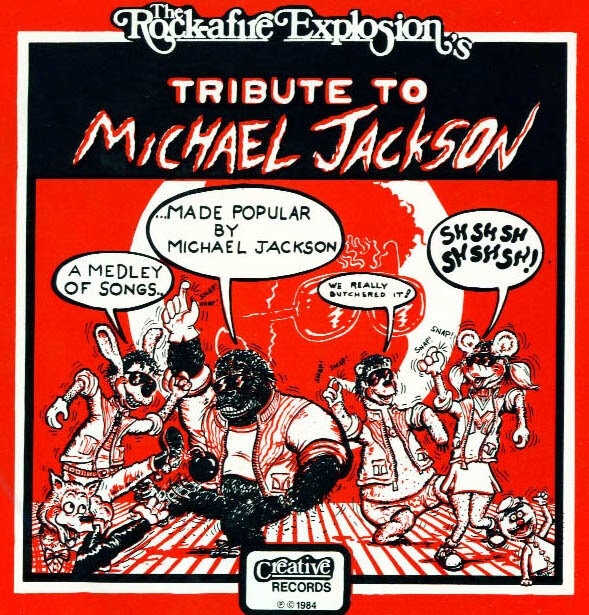 En mai 1988, le groupe Rock-afire Explosion interprète aussi des titres de l'album Bad dans les restaurants.
Sources: (1) Rockafire Explosion Documentar / dcist.com
---
"To take a picture
Is to capture a moment
To stop time
To preserve the way you were"
Michael Jackson