En juillet 1992, le Dangerous Tour de Michael Jackson sillone l'Europe depuis son lancement à Munich (Allemagne) le 27 juin 1992. Le 20 juillet, le King of Pop est à Copenhague, au Danemark, pour donner un concert le soir même au Gentofte Stadion.
Michael loge à l'hôtel d'Angleterre, un hôtel cinq étoiles datant du 18ème siècle, et occupe la suite royale, au premier étage.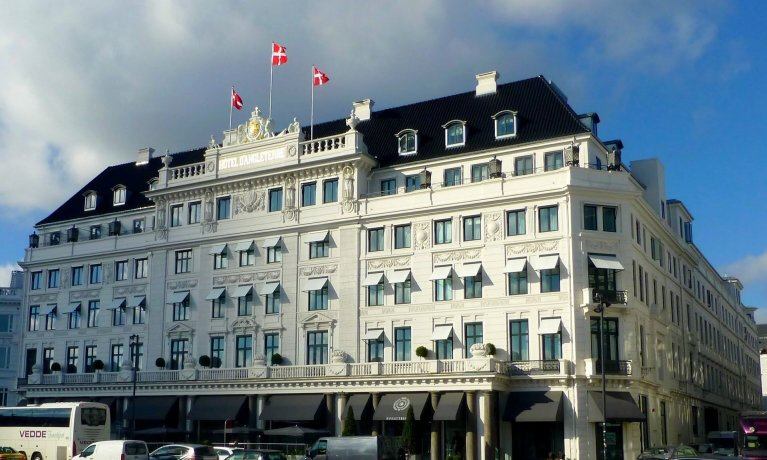 Il fera d'ailleurs une apparition sur le balcon pour saluer les fans.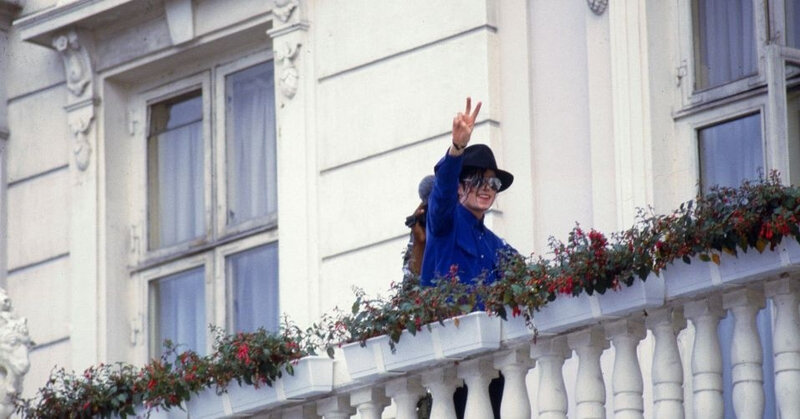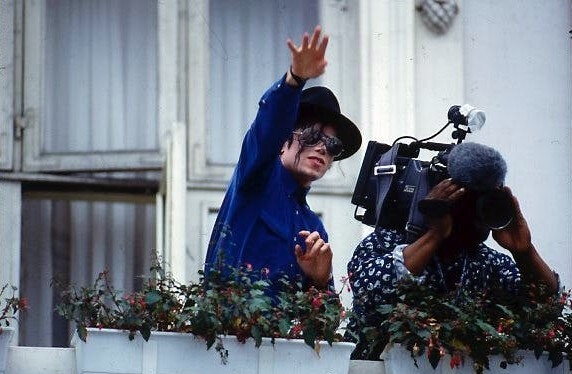 Le 21 juillet, Michael doit se rendre en Belgique pour la suite de la tournée. Mais avant de quitter le Danemark, il s'offre quelques heures de détente dans les attractions des Tivoli Gardens.
Les jardins de Tivoli de Copenhague, existent depuis août 1843. Cinquième parc le plus visité en Europe, ce parc d'attractions, situé au cœur de la capitale danoise, mélange à la fois les sensations des fêtes foraines et les traditions du folklore danois.
La légende veut que les Tivoli Gardens aient inspiré Walt Disney pour imaginer son premier Disneyland en Californie. Il était en effet venu les visiter en 1951, quatre ans avant l'ouverture du parc à Anaheim.
Le succès du parc est instantané et aujourd'hui encore ses manèges, ses expositions, ses pantomimes, ses concerts et ses différents espaces à inspirations mondiales attirent près de quatre millions de visiteurs par an.
Michael Jackson débarque dans les jardins de Tivoli, en pleine journée, alors que le public profite du parc.
Entouré de la foule il se promène et teste plusieurs attractions avec Brett Barnes. Parmi elles, certaines sont historiques dans le parc.
- Rutschbanen (Roller Coaster) : construit en 1914, ce parcours de montagnes russes en bois est l'un des plus vieux encore en activité à l'heure actuelle. C'est aussi l'attraction la plus populaire du parc. Ce Roller coaster n'est pas très haut mais a une bonne vitesse. Un employé est toujours présent au milieu du train pour actionner le frein pendant le trajet.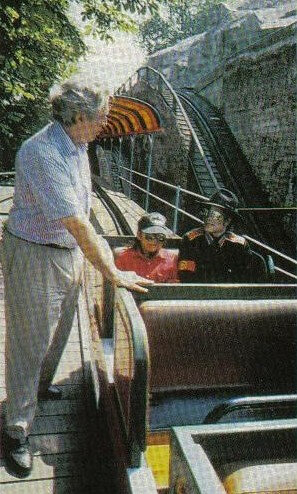 - Odinexpressen (The Odin Express) : Un parcours de montagnes russes motorisé ouvert en 1985. Le train moyenne vitesse tourne et vire et permet d'avoir une vue sur Copenhague au cours du trajet. L'attraction a fermé en 2014.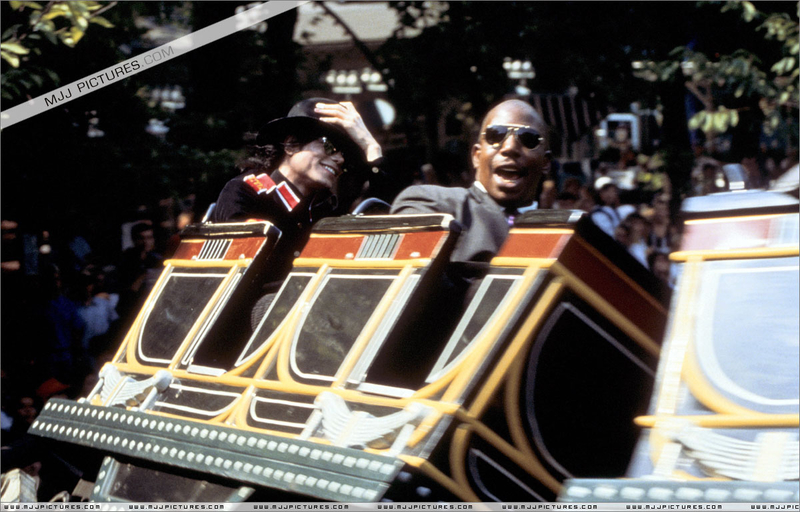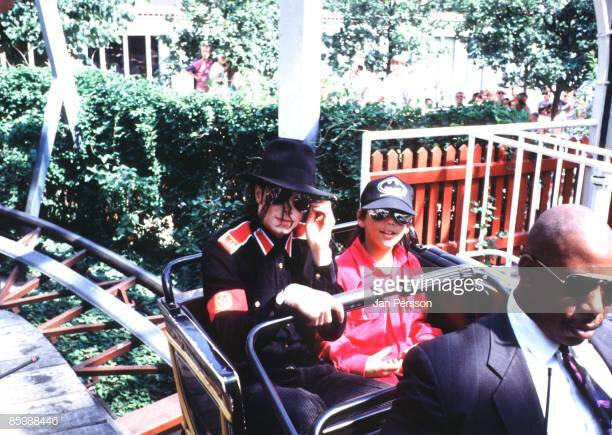 - Snurretoppen (The Spinning Top) : ouverte en 1988, il s'agit d'une attraction de type breakdance qui secoue, virevolte à différentes vitesses. L'attraction a fermé en 2017.
Photo: themeparkreview.com/onride.de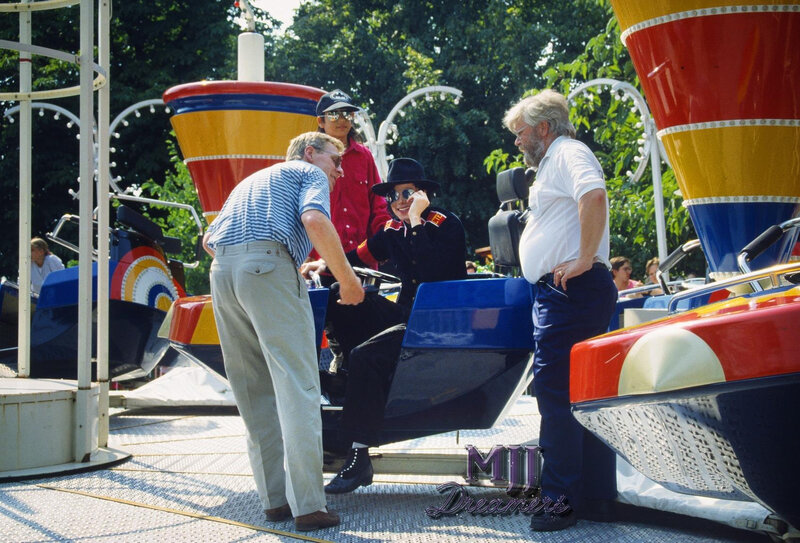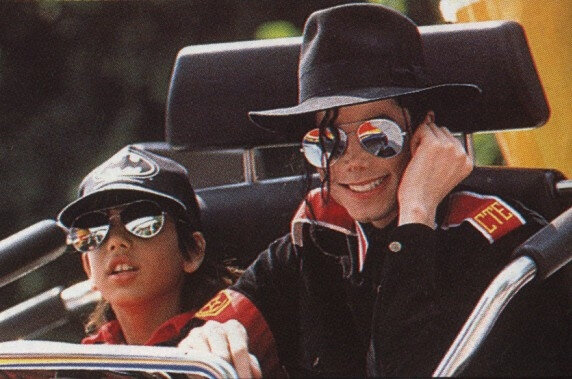 - Michael est également aperçu à bord d'un cygne volant de manège. Une attraction qui semble ne plus exister (je n'ai pas retrouvé son nom, si quelqu'un a des infos ?).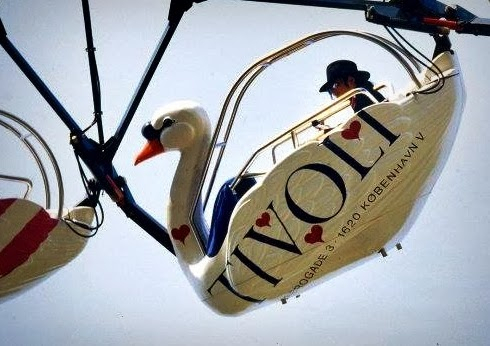 Grand enfant dans l'âme et amoureux des parcs d'attractions, Michael Jackson ne pouvait manquer de passer quelques heures aux Tivoli Gardens, tout comme il le fera pour d'autres parcs au cours de ses nombreux déplacements.
Toutefois, ce premier passage au Danemark du chanteur marque le début d'un lien fort entre les Tivoli Gardens et la star.
Lorsqu'il est de retour dans la ville en août 1997, avec son HIStory Tour, la fanfare des jardins de Tivoli débarque sur scène au cours du concert du 29 août pour souhaiter à Michael, très ému (et gêné), son anniversaire.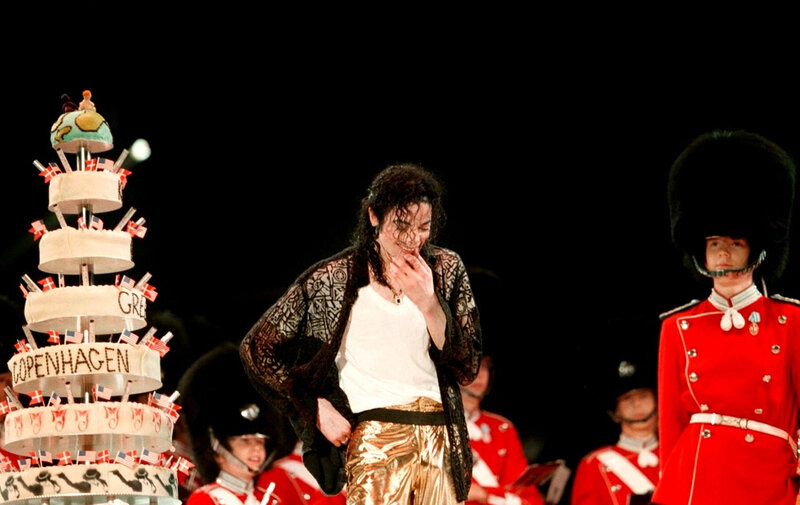 Une jolie surprise de la part des Tivoli Youth Guards, ces jeunes musiciens en uniforme rouge, formés dès l'âge de sept ans, et qui, jusqu'à seize ans, représentent les jardins à travers le monde.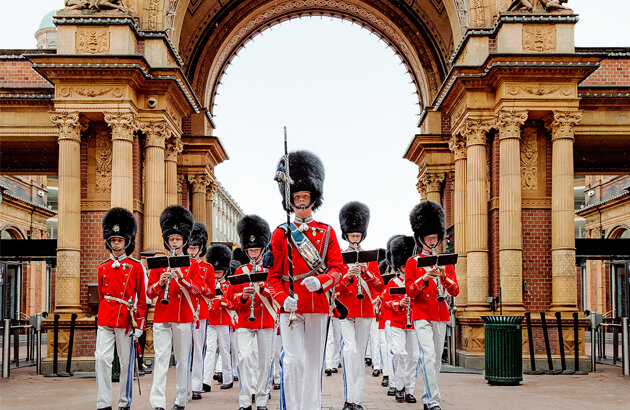 En 2000, la majeure partie des parts des Tivoli Gardens est mise en vente. La rumeur circule que Michael Jackson, ainsi que Disney, sont fortement intéressés, pour les racheter. Ce ne sera finalement pas le cas.
Le 9 juillet 2009, suite à la disparition du King of Pop, les Tivoli Gardens oragnisent une soirée hommage à Michael Jackson au cours de laquelle, ses plus célèbres vidéos et le concert du Dangerous Tour à Bucharest sont diffusés pour le public sur trois écrans géants. Une dernière attention pour le plus célèbre des fans de ce parc.
En plus de son attirance pour les parcs d'attractions, les Tivoli Gardens n'auront probablement pas manqué d'inspirer le King of Pop pour son propre parc, à Neverland, qui en 1992, était encore en pleine évolution.
Adresses utiles :
- Hôtel d'Angleterre : Kongens Nytorv 34, 1050 Copenhague, Danemark
- Gentofte Sports Park (anciennement Gentofte Stadion) : Ved Stadion 10, 2820 Gentofte, Danemark
- Jardins de Tivoli : Vesterbrogade 3, 1630 Copenhague, Danemark