2019 touche à sa fin et il est temps de faire un bilan.
Une chose est sûre, 2019 n'aura pas été la meilleure année de ma vie (je vais finir par me méfier des années qui se termine en 9 : 2009, 2019 …), tant d'un point de vue personnel qu'au niveau Jacksonien.
Leaving Neverland aura réussi à laisser une trace dans les esprits et même si, au final, certains reviennent sur leur position et que le film va finir par tomber aux oubliettes, le mal a été fait et Michael Jackson a subit une troisième fois des accusations terribles (que les médias se sont empressés de saisir) sans malheureusement être là, cette fois-ci, pour se défendre.
Ce non-évènement aura eu l'avantage de souder la communauté des fans, plus unis que jamais pour défendre leur artiste, et aura notamment vu naître MJ Factuel, une plateforme d'informations réunissant plusieurs associations, sites web et chaînes youtube bien connus de la communauté francophone destiné à contrer les fausses informations dont Leaving Neverland regorge.
2019 marquait les dix ans de la disparition de Michael Jackson. On s'attendait bien sûr à ce que cette triste date soit commémorée. Il n'en n'a rien été. Seuls quelques rassemblements ont eu lieu à travers le monde, et particulièrement à Forest Lawn, encore et toujours menés par les fans. Malgré tout, on a senti que la participation s'essoufflait.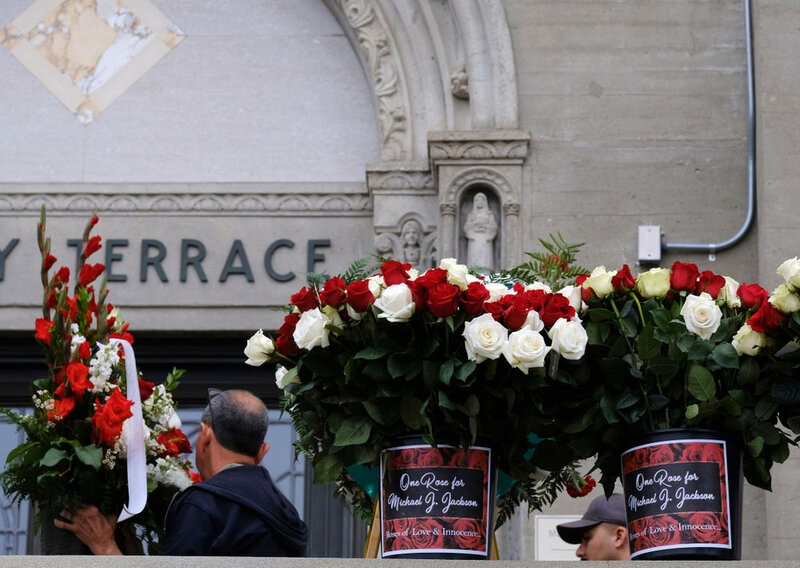 Il faut dire que l'Estate ne fait rien pour perpétuer l'héritage et l'image du King of Pop. Aucune sortie audio ou visuelle n'a vu le jour. Seul les intéresse MJ One, le spectacle de Las Vegas, qui, il est vrai, rencontre beaucoup de succès. L'Estate a publié régulièrement des communiqués au cours de cette année, évoquant Leaving Neverland ou le report de la future comédie musicale, mais les fans ont eu beau espérer, rien n'a été fait pour que le nom de Michael Jackson soit à nouveau dans les médias pour sa musique plutôt que de faire la une des tabloïds. Ah si, pardon, j'oubliais : le coffret commémoratif de This Is It, sortie en octobre 2019 ……… et passé quasiment inaperçu. Comment aurait-il pu en être autrement d'ailleurs ? Ces messieurs de l'Estate ont pensé qu'un coffret qui célébrerait les répétitions des concerts qui ont tué Michael Jackson allait emballer les fans ……… je rigole toute seule. Euh non en fait, cela n'a rien de drôle !
On remerciera tout de même Quincy Jones qui a programmé, en juin, deux très beaux shows, à Londres et à Paris, en hommage à celui qui a été son poulain pour trois albums. Et qui a sans doute bravé l'Estate en jouant plus de morceaux signés Michael Jackson que prévus !
Donc 2019 se termine comme elle a commencé, vierge de projets officiels. Heureusement tout de même, qu'en France, nous avons eu quelques projets de fans. Je pense notamment à la sortie du livre de Christophe Charlot (MJBackstage), La Belgique de Michael Jackson, en juin, ou encore le livre de Christophe Boulmé, MICHAEL, il y a quelques semaines. Celui qui a été le photographe de Michael Jackson a enfin accepté de nous parler de son expérience et de livrer quelques photos inédites dans un superbe ouvrage que je ne peux que vous recommander.
En octobre, l'Association On The Line a aussi organisé son deuxième MJ Music Day, à Lyon. Une journée préparée par des fans pour les fans et qui leur a permis de rencontrer des anciens collaborateurs de Michael Jackson : les photographes Steven Whitsitt et Christophe Boulmé et les ingénieurs du son Brad Buxer et Michael Prince. On ne peut que saluer de telles initiatives.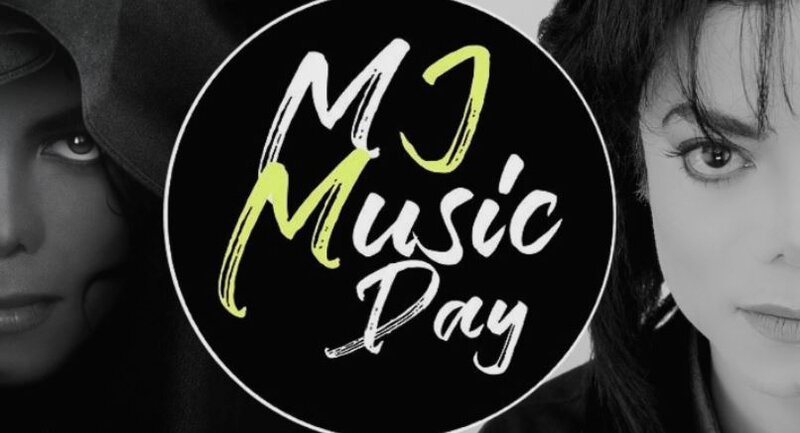 Même si je n'ai pas assisté à ce MJ Music Day, l'année 2019 m'aura tout de même donné l'opportunité de rencontrer des fans, avec qui je communiquais via les réseaux sociaux ou grâce à ce blog. Et de passer aussi des moments très agréables avec d'autres, que je connais depuis plus longtemps #les spicegirlsalondres
Enfin, dans un autre registre, j'ai assisté à la fin du mois de novembre au spectacle musical espagnol Forever, qui était à Paris pour quelques dates, avant de partir en tournée dans d'autres villes françaises. Pas vraiment adepte de ce genre d'hommage, j'y suis allée un peu sceptique mais ressortie ravie. Un beau show de presque deux heures, dans une salle comble, où les spectateurs de tout âge étaient surtout venus en famille. Bon, je vous l'accorde, il faut oublier le sosie, et s'attacher davantage aux interprétations, loin d'être mauvaises, notamment dans la deuxième partie du spectacle.
Et maintenant, que peut-on espérer en 2020 ? Actuellement, aucune sortie n'est prévue. Une rumeur de biopic a été lancée il y a quelques temps mais rien n'est certain. Même si ça l'était, doit-on réellement s'en réjouir ? Hum hum #pasemballéedu tout.
Le seul projet sur lequel travaille l'Estate est la comédie musicale MJ : The Musical. D'abord programmée pour débuter à Chicago en novembre 2019 sous le nom Don't Stop 'Til You Get Enough, l'Estate a choisi d'annuler ces dates (Leaving Neverland serait-il en cause ?), et c'est finalement à Broadway (New York) que devrait commencer le musical durant l'été 2020. Les fans restent cependant sur la réserve face à cette comédie musicale dont l'écriture a été confiée à Lynn Nottage, qui a certes remportée deux fois le prix Pulitzer, mais qui a surtout donné du crédit aux accusations de W. Robson et J. Safechuck ... #wtf

D'un point de vue plus personnel, le blog reste bien entendu présent. Vous avez sans doute remarqué que j'avais été un peu moins active ces derniers mois, mais ce n'est absolument pas par désintérêt. Les difficultés de la vie nous font parfois nous orienter vers d'autres priorités. Je vais continuer à vous dénicher des petites anecdotes et à vous donner des adresses #onmjfootsteps. Un prochain beau voyage dans ce sens est d'ores et déjà prévu !
Au cours de ces dernières semaines, j'ai aussi essayé de lancer le compte Instagram du blog qui démarre doucement. La page Facebook existe toujours, elle a d'ailleurs dépassé les 10 000 abonnés et je vous en remercie du fond du cœur. Mais Facebook est un réseau social que je trouve vieillissant et sur lequel je suis de moins en moins présente. Pour ceux qui, comme moi, sont amoureux des photos, Instagram est vraiment l'endroit idéal. Alors, si vous êtes adeptes des réseaux sociaux, retrouvez moi sur le compte "insta" du blog où je publie quotidiennement.
Je vous souhaite à tous le meilleur pour 2020. Et je souhaite surtout que cette nouvelle année permette aux fans de se retrouver autour de beaux projets.
Michael Jackson était et reste un artiste unique et inégalable et ce ne sont pas de sombres allégations qui réussiront à le mettre à mal. Malgré une image soit disant ternie, le King of Pop est toujours bel et bien présent, et le nombre de fans, parmi la nouvelle génération ne cesse d'augmenter.
Alors continuons à partager ensemble notre passion, ici ou ailleurs …
Let's stand together as one
Bonne année 2020 à tous
Rachel