Si Michael Jackson a toujours vécu dans la maison familiale de Encino, sur Hayvenhurst Avenue, à Los Angeles, avant d'emménager à Neverland, il a tenté, au tout début des années 80, de prendre son envol et de quitter sa famille pour s'installer tout seul.
Encouragé par son avocat de l'époque John Branca, il achète son propre appartement dans la vallée de San Fernando, le 20 février 1981, à quelques minutes en voiture de chez ses parents, au 5420 Lindley Avenue, à Encino également.
Situé dans une résidence privée construite en 1973, appelée The Lindbrook, l'appartement de 1890 mètres carrés, à deux étages, avec trois chambres et trois salles de bains, lui coûte la somme de deux cent dix mille dollars. Michael en paye cent soixante quinze mille en liquide tandis que sa mère paye les trente cinq mille dollars restant et devient donc copropriétaire avec son fils. Katherine obtient ainsi une certaine indépendance vis-à-vis de Joe, son mari, avec qui les relations n'étaient pas les meilleures à cette époque (Katherine savait que son mari la trompait et elle venait d'apprendre l'existence de Joh'Vonnie, la fille qu'il avait eu en 1974 d'une liaison extraconjugale).
Michael espérait donc que sa mère viendrait vivre avec lui dans ce Lindbrook condo, comme il est désormais appelé. Malheureusement Katherine n'a pas voulu déménager de Hayvenhurst et Michael n'était pas prêt à vivre seul.
L'appartement est cependant resté la propriété de Michael Jackson. En 1983, lorsque Michael décide de rénover la maison familiale, devenue également sa propriété, il emménage avec quelques membres de sa famille dans l'appartement de Lindbrook durant les deux ans que durent les travaux.
En 1981, le photographe Chris Walter vient immortaliser Michael Jackson dans ce condo.
Une série de photos bien connue des fans, où la star, avant le triomphe de Thriller, profite aussi de la sérénité extérieure des lieux.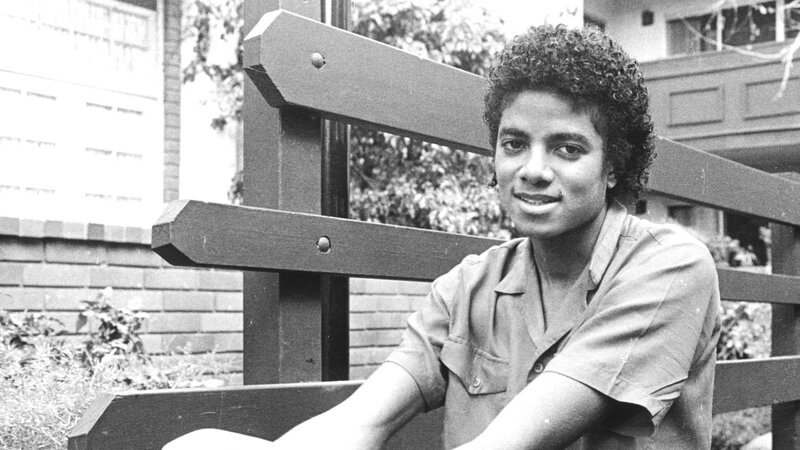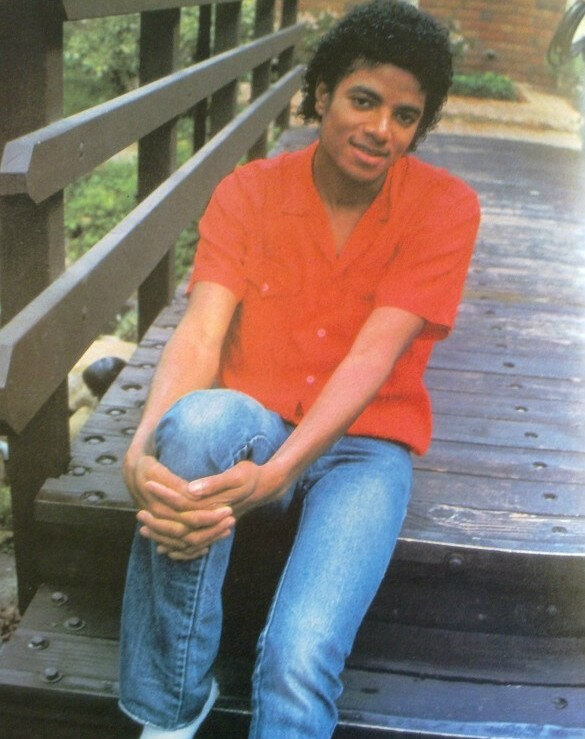 Janet Jackson avait également été photographiée près de la barrière en bois où pose Michael, en compagnie de Todd Bridges, l'un des héros de la série Different Strokes (Arnold et Willy), dans laquelle elle avait fait quelques apparitions.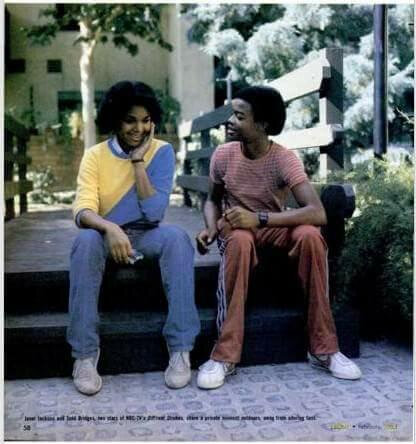 Au cours de l'automne 1982, Michael Jackson accorde une interview exclusive au Rolling Stone Magazine (qui paraîtra dans le numéro du 17 février 1983, à lire ici). Gerry Hirshey, le correspondant du magazine américain se rend chez Michael qui occupe alors l'appartement. "Ce n'est pas ce à quoi vous vous attendiez", dit Michael au journaliste, lorsqu'il l'accueille. Effectivement, en se rendant dans le quartier, on est loin de se douter que le Roi de la Pop y a vécu.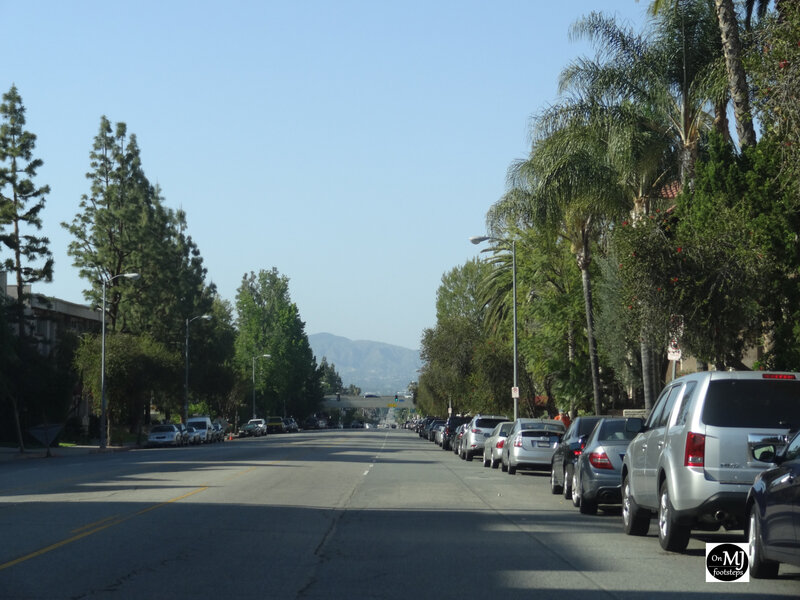 Lindley Avenue, une avenue banale de Los Angeles
Mais c'est aussi probablement pour cette raison que le chanteur, qui a connu la folie des fans depuis son plus jeune âge, a choisi cet endroit discret. Car si aujourd'hui nous connaissons l'adresse de ce condo (notamment grâce au livre Michael Jackson, The Magic, The Madness, de J. Randy Taraborrelli, publié la première fois en 1991), ce n'était pas le cas à l'époque.
La propriété est toujours dans la famille Jackson. Lorsque les rénovations de la maison de Hayvenhurst Avenue ont été terminées, l'appartement est resté vacant, parfois occupé par les frères ou les sœurs de Michael qui s'y réfugiaient en cas de problèmes conjugaux. Selon le site immobilier blockshopper.com, l'appartement est aujourd'hui indiqué comme appartenant à Michael Jackson et à La Toya Jackson, sa soeur.
Il y a quelques années, j'ai pu me rendre au 5420 Lindley Avenue à Encino. Michael occupait l'appartement #9 à l'intérieur de la résidence. Il est bien sûr impossible d'y entrer, tout étant sécurisé par des grilles et un code.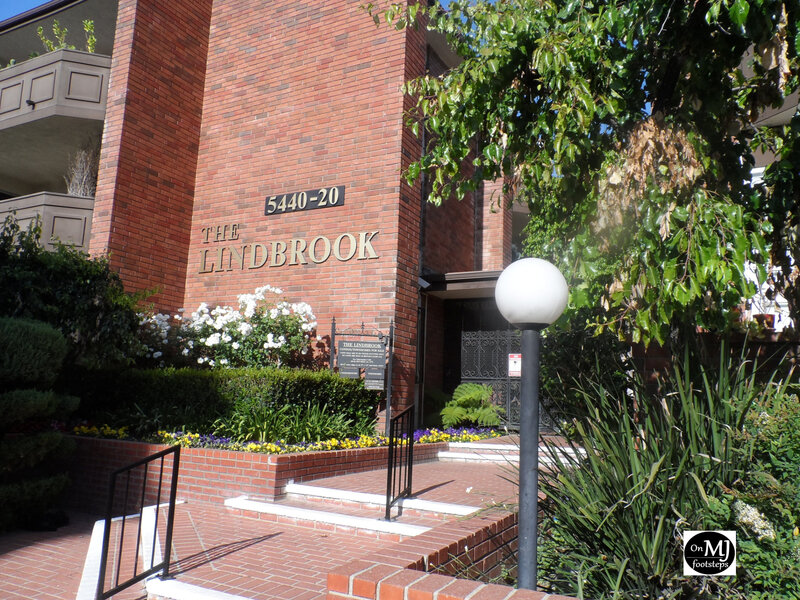 Mais j'ai pu apercevoir ce qu'il y avait au-delà des grilles. On y voit notamment les structures en bois (balcon, terrasse) visibles sur les photos de Chris Walter en 1981.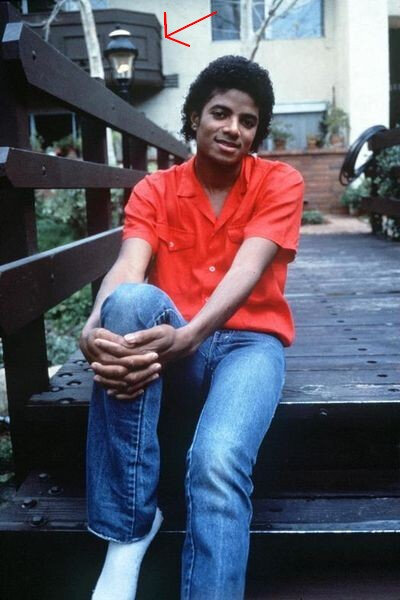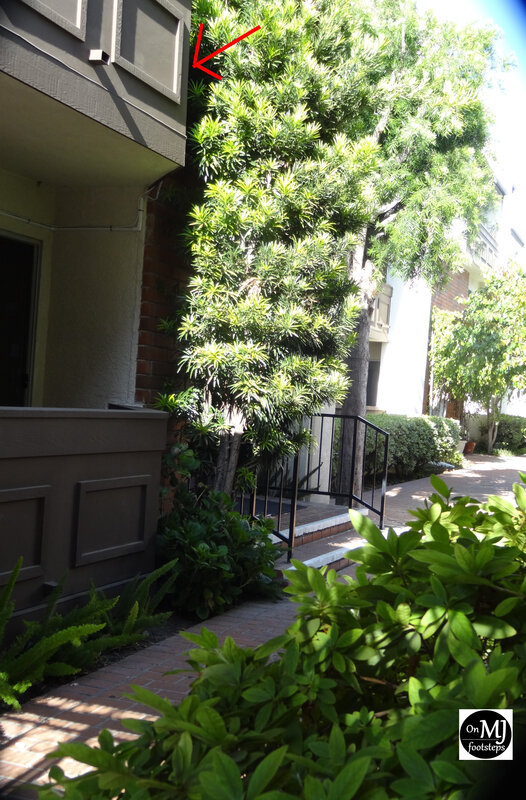 Une adresse à faire #onmjfootsteps à Los Angeles, lorsque vous vous rendrez devant la maison familiale d'Encino.
Source: iamnotastalker.com