Il s'agit surement d'une des prestations préférées des fans de Michael Jackson du début des années 80. Et certainement aussi l'une des plus iconiques de l'époque Off The Wall.
Si The Jackson 5 puis The Jacksons ont souvent participé à des shows télévisés dans les années 70, Michael Jackson se fait plus discret sur le petit écran et sa participation à diana TV special est l'une des rares apparitions du chanteur qui quelques mois plus tard explosera les charts avec son album Thriller.
diana est diffusé sur CBS le 2 mars 1981 à 22h. Des publicités apparaissent quelques jours plus tôt dans les magazines de programmes télé à l'instar de TV Guide Magazine, le 28 février 1981.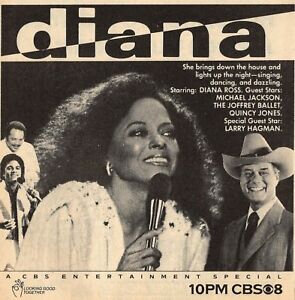 Pendant cinquante minutes, l'émission reprend les plus grands succès de l'ex-leader des Supremes, en alternant des interprétations enregistrées en studios et des extraits du concert de la diva au Forum d'Inglewood (Los Angeles) le 5 février 1981.
Réalisée par Steve Binder, avec Buz Kohan aux crédits également, l'émission de et avec Diana Ross accueille quelques invités de renom : Larry Hagman (qui à l'époque s'était fait connaître avec son rôle de JR dans la série télévisée Dallas), The Joffrey Ballet, une apparition de Mohamed Ali, et surtout Quincy Jones et le poulain de Diana Ross, Michael Jackson.
[L'article n'évoque que les passages de Michael Jackson]
Diana et Michael c'est une longue histoire d'amitié depuis les débuts des Jackson 5 en 1969. Et même lorsque les cinq frères de Gary, Indiana, quittent la Motown en 1976, ils se retrouvent sur le tournage de The Wiz, en 1978, à New York. Alors, bien sûr, quand Diana, au cours de son concert au Forum, évoque les stars qu'elle a côtoyées au cours de sa carrière, Michael Jackson, "My Baby", comme elle l'appelle, est forcément présent. La séquence sert d'ailleurs à l'introduction de la première prestation de Michael qui interprète, en studio, Rock With You (de 11 :44 à 15 :58 dans la vidéo ci-dessous).
Costume et nœud papillon blanc, chemise à strass, Michael Jackson est éblouissant dans son interprétation d'un des titres phares de son album Off The Wall, sous l'œil attentif de sa "marraine du show business", vêtue comme lui. La scène, entourée du public qui danse, sera inimaginable quelques années plus tard.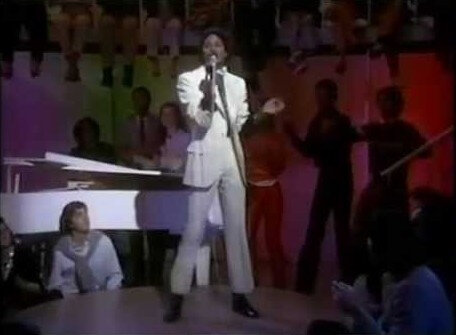 "Il m'appelle D, je l'appelle Q" (à 16 :47), explique Diana Ross en accueillant Quincy Jones sur la scène du Forum. L'occasion d'intégrer une séquence studio avec le trio du film The Wiz, Michael et Diana qui chantent Ease On Down The Road, et Quincy au piano (de 19:32 à 22:05).
Reprenant les pas de danse de la séquence du film, le duo, qui a laissé tomber la veste blanche, s'accorde parfaitement dans leur interprétation, faisant transparaître leur complicité.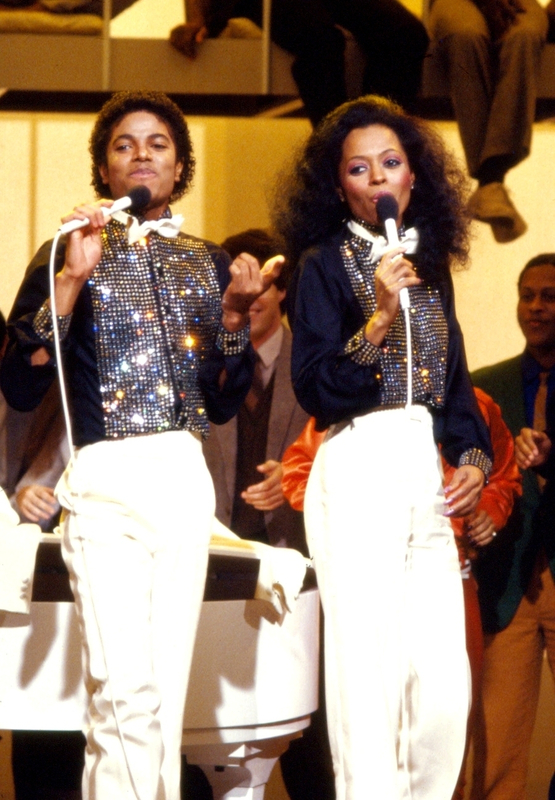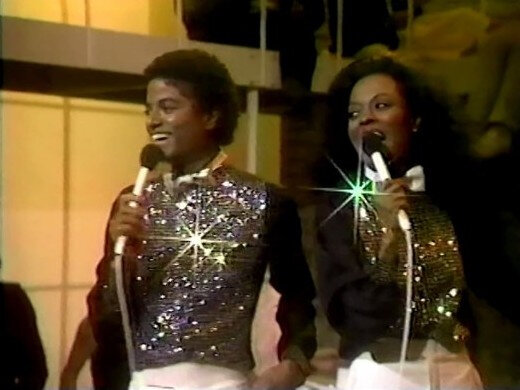 A la fin de la performance, on retrouve Diana Ross et Michael Jackson en train de discuter :
"Je savais que tu deviendrais une star immense", dit Diana à Michael.
"Oh merci", répond celui-ci.
"Mais ce que je ne savais pas, c'est que tu serais aussi sexy", ajoute Diana, face à Michael embarrassé.
"C'est gênant", dit-il d'ailleurs, avant de renchérir : "Mais moi je l'ai toujours su".
"Quoi ?", répond la chanteuse.
"Que tu étais sexy" et se tournant vers le public : "Vous trouvez qu'elle est sexy ?". Le public approuve et applaudit et Michael, ravit de son petit effet, et devant le jeu de scène – sexy ! – de Diana, éclate de rire !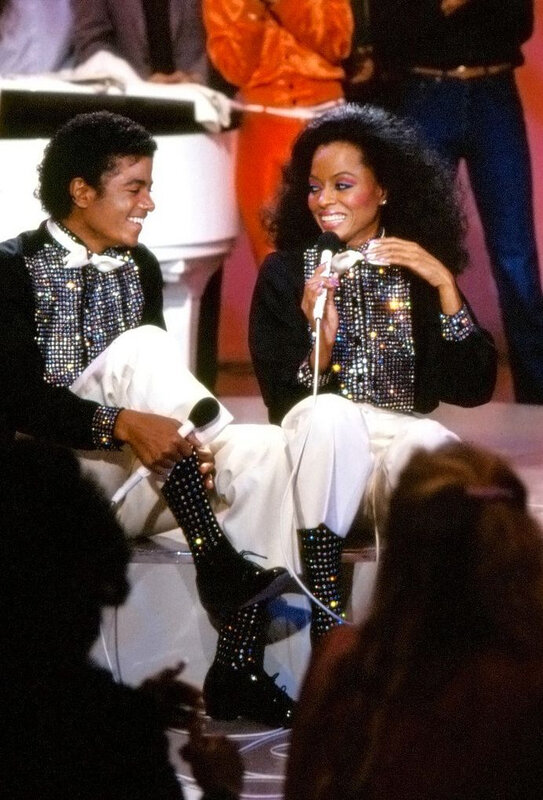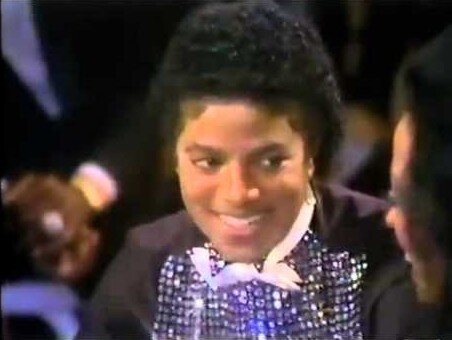 Lors du concert au Forum, Michael Jackson rejoint Diana Ross sur scène pour un duo endiablé sur le plus gros succès de la chanteuse, Upside Down. La séquence est culte (de 38:25 à 39:29) même si elle ne dure que quelques secondes, au cours desquelles Michael vole même la vedette à son amie, et est intégrée au programme. Michael en profite pour lancer son "I love You" qui deviendra légendaire.
Retour en studio avec la suite de l'interprétation de Rock With You, cette fois-ci avec Diana Ross (de 39:30 à 41:51). La diva descend du haut du studio pour se joindre à son ami dans une version duo de la chanson. Michael l'entraîne dans sa chorégraphie et ils finiront par retirer tous les deux leur veste blanche.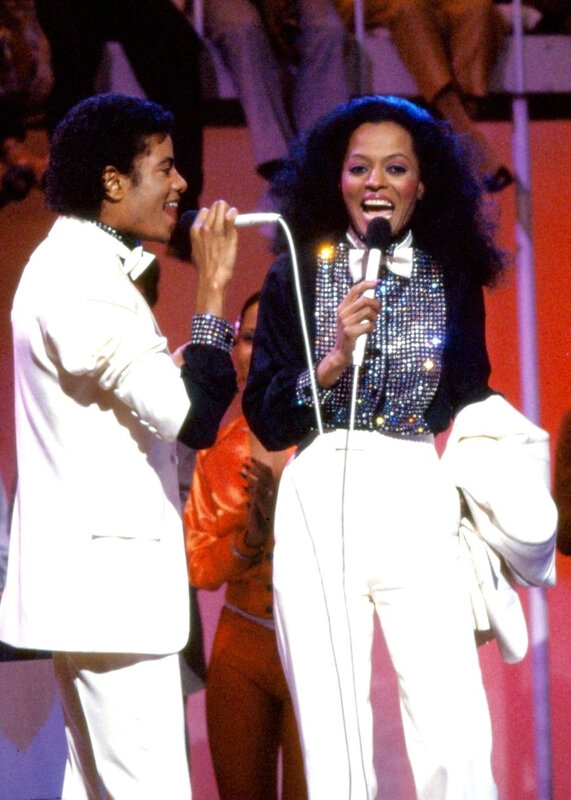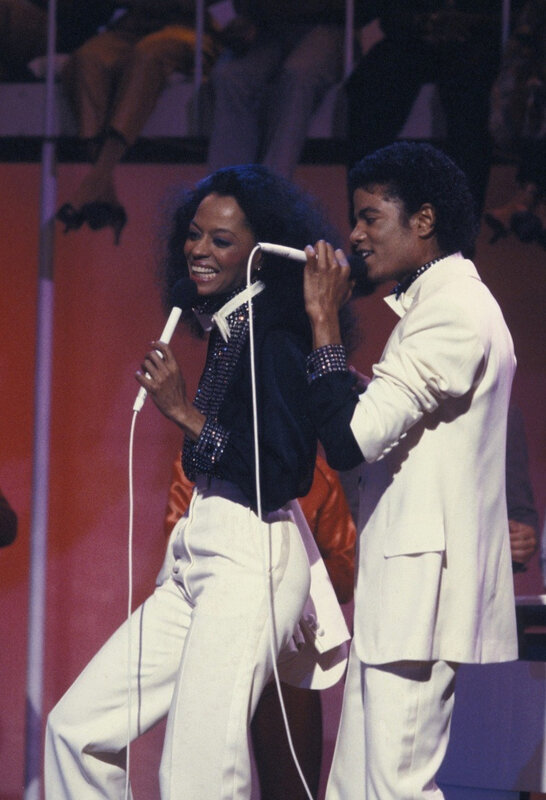 Une fois encore, Michael et Diana échangeront leurs impressions (préparées !) à la fin de leur numéro, cette dernière avouant à Michael "J'adore chanter tes chansons" et imitant les pas de danse de Michael, quand celui-ci lui fait gentiment comprendre qu'elle est trop vieille pour ça !
L'émission diana (avec un d minuscule) fait suite à l'album du même nom de la star, sorti quelques mois plus tôt, sur lequel se trouvent notamment le hit Upside Down et l'hymne gay I'm Coming Out. Alors en pleine émancipation de la Motown, Diana Ross produit le show qui, on le voit, fait la part belle à sa relation avec Michael.
Il sera rediffusé quelques années plus tard (1984 ou 1985) à la télévision américaine, avec des séquences ajoutées : la vidéo du titre écrit par Michael Jackson pour Diana, Muscle, et un hommage à Marvin Gaye.

Tracklist:
1. I'm Coming Out (concert Forum)
2. The Boss (concert Forum)
3. It's My Turn (studio)
4. Rock With You, Michael Jackson (studio)
5. Home
6. Ease On Down The Road, en duo avec Michael Jackson et Quincy Jones, au piano (studio)
7. "Hanging with Michael Jackson"
8. Reach Out And Touch Somebody's Hand (concert Forum)
9. "Hanging with Larry Hagman"
10. You are Everything, duo avec Larry Hagman (concert Forum)
11. Reach Out And Touch (Somebody's Hand) (concert Forum)
12. Reflections
13. Supremes rock medley (studio)
14. Upside Down, en duo avec Michael Jackson) (concert Forum)
15. Rock With You, en duo avec Michael Jackson (studio)
16. Theme from Mahogany (Do You Know Where You're Going To) (concert Forum)
17. Ain't No Mountain High Enough (concert Forum)