Il était un génie dans son domaine, probablement le meilleur.
Il a œuvré pour que Michael devienne Jackson.
Il était derrière chaque album du Roi de la Pop.
Il connaissait Michael Jackson sans doute mieux que personne, professionnellement bien sûr mais personnellement sans doute aussi.
Le 16 novembre 2020, Bruce Swedien, le célèbre ingénieur du son de Michael Jackson, s'en est allé rejoindre son ami.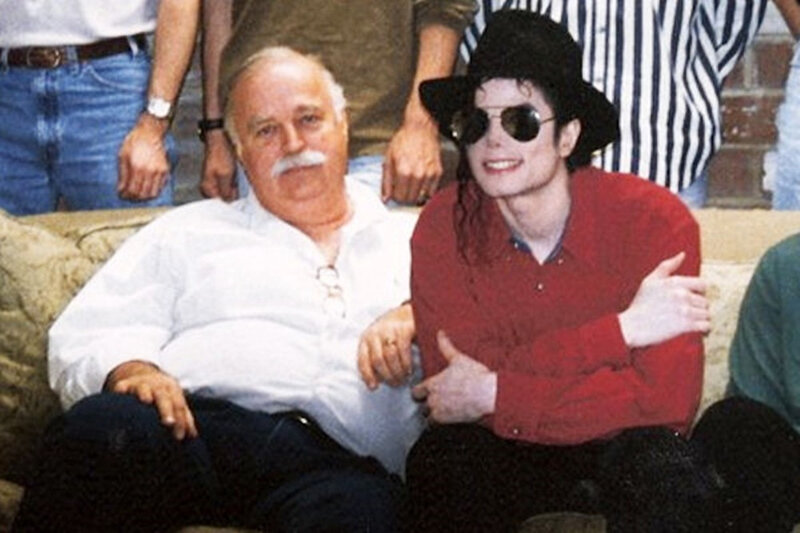 "Michael is the easiest guy in the world to record" (Michael est l'homme le plus facile à enregistrer), disait-il de celui avec qui il a collaboré durant trois décennies. Plus de trente ans dans l'ombre de la star, cela créé forcément de nombreux souvenirs et il avait accepté de les partager avec les fans français en novembre 2014, au cours d'une visioconférence en direct de son studio, en Floride. Un moment dont je me souviendrais longtemps (à relire ici).
Cet amoureux de la musique et du son était aussi un homme avec un fort caractère mais adorable, sensible et surtout très humble malgré les grands noms côtoyés au cours de son immense carrière.
"Most people don't know what music sounds like. Listen to Michael Jackson's records, it's a real masterclass" (La plupart des gens ne savent pas à quoi ressemble la musique. Ecoutez les disques de Michael Jackson, c'est une véritable leçon de maître), disait-il en 2014, fidèle jusqu'au bout à son poulain. Désormais nous écouterons les albums de Michael Jackson en se souvenant aussi de ce grand monsieur qui laisse un vide derrière les consoles de studio.
Un acteur du son Jackson qui disparait c'est un morceau d'HIStoire qui s'envole mais c'est une légende de plus qui s'installe. Et Bruce Swedien mérite largement ce titre.
Au revoir Monsieur Swedien, merci pour la musique, merci pour l'HIStoire. Adieu Bruce, merci les souvenirs.