L'info n'aura bien sûr échappé à personne, ni aux fans, les premiers choqués, ni aux médias qui ont vite repris le titre.
Oui, Neverland a été vendu. La nouvelle est tombée le 24 décembre 2020. Le ranch de Michael Jackson, construit à son image, a été acheté par un milliardaire américain, Ron Burkle. Un nom qui n'est pas inconnu ni dans le milieu des affaires ni dans l'entourage de Michael.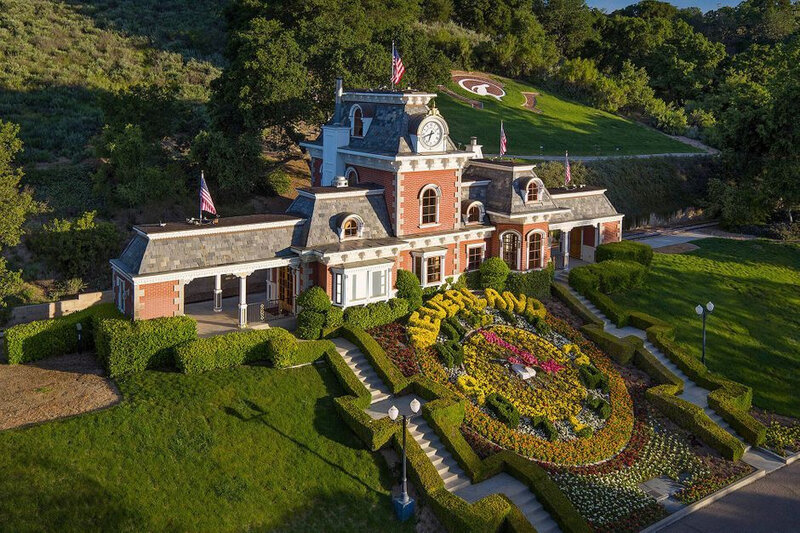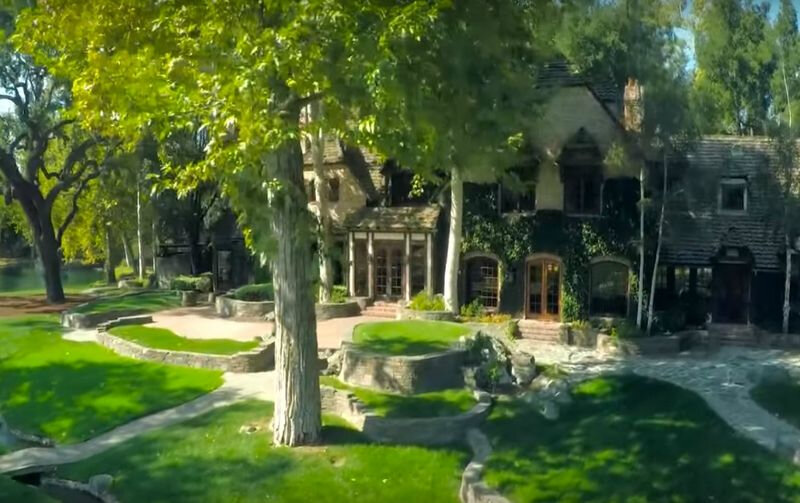 Ron Burkle et Michael Jackson
Ron Burkle est un homme d'affaire milliardaire originaire du Montana, co-fondateur et associé directeur de The Yucaipa Companies, LLC , une société d'investissement privée spécialisée dans les entreprises américaines des secteurs de la distribution, de la logistique, de l'alimentation, de la vente au détail, de la consommation, de l'hôtellerie, du divertissement, du sport et de l'industrie légère. Il est aussi le propriétaire de Soho House, une chaîne d'hôtels et de clubs privés et copropriétaire des Penguins de Pittsburgh de la Ligue nationale de hockey.
Egalement philanthrope reconnu, Burkle est le fondateur et président de la Fondation Ronald W. Burkle qui "cherche à influencer positivement les personnes et les communautés du monde entier" et le milliardaire participe régulièrement à des levées de fonds pour lutter contre la faim chez les enfants aux Etats-Unis.
Ron Burkle est aussi un amoureux des belles maisons. Il en possède plusieurs parmi lesquelles on peut évoquer la célèbre Ennis House, à Los Angeles. Le milliardaire l'a récemment vendue après avoir rénové cette maison réalisée par l'architecte Frank Lloyd Wright où Michael et ses neveux les 3T avaient tourné la vidéo du titre Why en 1996.
Dans les années 2000, Ron Burkle avait été proche de Michael Jackson, notamment en tant que conseiller en affaires lorsque le chanteur faisait face à de nombreuses dettes. Michael l'avait d'ailleurs remercié de son soutien dans le livret de l'album Thriller 25 en 2008 : "To Ron Burkle, You are our real friend and we love you unconditionnally. Love Prince, Paris, Blanket and Michael Jackson."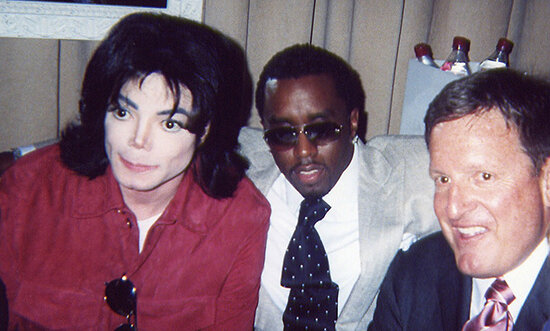 Michael en compagnie de Puff Daddy et R. Burkle (à droite) en 2003, dans la propriété de Beverly Hills de ce dernier.
Pour 22 millions de dollars (seulement !!!), le milliardaire s'est donc offert le ranch de son ami en tant qu'"opportunité bancaire foncière". Mis en vente, en 2014, au prix de 100 millions de vente par Colony Capital, qui possédait l'endroit depuis 2008, le prix a baissé au fur et à mesure des années, alors que le ranch, qui avait retrouvé son nom d'origine, Sycamore Valley Ranch, ne trouvait aucun preneur. Et ce n'est pas la sortie du documentaire Leaving Neverland, en 2019, qui aura pu attirer les potentiels acheteurs. Un temps retiré du marché il y a plusieurs mois, le ranch est réapparu au prix de 33 millions de dollars un peu plus tard. Il sera finalement parti pour bien moins que cela. Pour rappel Michael avait acquis le ranch, en 1987, au prix de 17 millions de dollars (à lire ici)
Quel avenir pour Neverland ?
La question qui hante l'esprit de tous les fans c'est bien entendu de savoir ce que Ron Buckle va maintenant faire de Neverland. Certaines rumeurs prétendent déjà qu'il souhaiterait ouvrir un club pour milliardaire.
Si l'on imagine tous (ou en tout cas on a tous eu envie un jour) que Neverland pourrait devenir un musée, le projet est loin d'être évident….. voire quasiment impossible.
Reste à souhaiter que son nouveau propriétaire le garde tel que Michael l'avait aménagé, ne détruise pas ce qu'il en reste et surtout en prenne soin pour que l'âme charitable qui régnait dans ces lieux puissent y être présente encore très longtemps.
Le catalogue ATV vendu, Neverland acquis par un étranger, il ne reste désormais que la musique de Michael pour se consoler. Même si c'est l'essentiel, je vous l'accorde, c'est tout de même très triste de voir disparaître tout ce que Michael a mis tant d'acharnement et de passion à bâtir. On ne remerciera pas l'Estate pour tout cela....
Une page se tourne ou plutôt un livre se ferme…. Le livre d'une vie….
Mais Neverland sera toujours Neverland....