Quel fan n'a jamais rêvé de pouvoir approcher son idole, d'obtenir sa confiance au point de pouvoir la côtoyer au quotidien.
C'est ce rêve, ce conte de fée, que Talitha Linehan raconte dans son livre, Michael Jackson and Me, sorti au début du mois de janvier 2021, où elle revient sur les années qu'elle a passées auprès du Roi de la Pop, entre 1996 et 2009.
Talitha n'est pas un nom inconnu dans le milieu des fans. La jeune fille est souvent prise en photo auprès de Michael Jackson au cours de l'année 2009, lors de ses sorties à Los Angeles. Talitha était ce qu'on appelle une "follower", une fan qui connaissait les faits et gestes de Michael et le suivait presque partout.
L'histoire de cette irlandaise commence à l'âge de 13 ans, lorsqu'elle découvre l'univers de Michael Jackson avec le film Moonwalker. Comme pour beaucoup, le charme de Michael opère : "I didn't decide to love Michael, any more than we decide to love anyone ; the love was simply a part of me that once released into my heart could never be subdued or dismissed." (p. 10)
Talitha décide de vivre complètement cette amour-passion pour Michael Jackson, avec une seule et unique ambition, intégrer le monde de Michael. Les premiers concerts auxquels elle assiste- le Dangerous Tour à Dublin, en 1992, les répétitions et le premier concert du HIStory Tour à Prague ("I had never before seen him so close-up and my eyes drank in him", p. 16), en 1996, sa décision de suivre le HIStory Tour et les autres apparitions de Michael en Europe – vont lui permettre de se faire repérer par la star, ses premières "interactions" comme elle le dit. Les membres de la sécurité de Michael la remarquent aussi, elle et son amie, au point qu'ils leur autoriseront l'accès aux concerts gratuitement et aux backstages.
Talitha vit sa vie de jeune journaliste, désormais établie en Allemagne, mais de temps à autre, le monde de Michael, où ses rêves deviennent réalité, l'appelle, tel le monde de Narnia : "My friends and I all lived relatively ordinary lives, in which we worked and studied and socialised. But every so often, we would disappear through a metaphorical wardrobe door into a magical land of wonder, where all of our dreams had the potential to come true." (p. 46)
Sa première rencontre avec Michael n'a lieu que quelques années plus tard, en mai 2000, à Londres. En 2001, Talitha traverse l'Atlantique pour suivre Michael aux Etats-Unis, et finira par déménager à Los Angeles en 2005, pour être au plus près de lui.
Loin de s'habituer à approcher le chanteur, chaque rencontre est vécue dans l'excitation comme si c'était une première fois. Ce sont d'ailleurs toutes ces premières fois dans la vie de fan de la jeune fille – "Within those thirteen years, there are many experiences that stand out, and among them are all the 'first' : the first time I saw him, the first time he saw me, the first time time I met him, he hugged me, … " (p.23) - qui vont rythmer son parcours enchanté de fan.
En février 2003, Talitha a la chance de vivre une de ses "première fois" les plus marquantes, entrer à Neverland. Michael n'est pas présent mais en septembre 2003, ses amies et elle ont la chance d'être au bon endroit au bon moment et sont à nouveau invitées, par Michael lui-même, à passer la journée avec lui dans son ranch. "We just happened to be the lucky ones" ( p.85), écrit-elle.
Au cours du procès de 2005, Talitha est bien sûr présente à Santa Maria, dès le mois d'avril, où elle pourra entrer dans le tribunal grâce à sa carte de journaliste. Un soutien, un visage amical pour Michael : "None of us were allowed to speak to Michael in the courthouse but he would often give me a loving stare ans squeeze my shoulder on his way out" (p. 101).
De 2007 à 2009, Talitha est de plus en plus présente dans la vie de Michael. L'effervescence des médias envers Michael est retombée après son départ au Moyen-Orient et son séjour en Irlande, et lorsqu'il rentre aux Etats-Unis et s'établit à Las Vegas, la jeune femme peut l'approcher beaucoup plus facilement. Elle acquiert sa confiance au point qu'il arrive que ce soit Michael qui aille à sa rencontre et non l'inverse : "For the first time in my life, I hadn't gone to him ; he had come to me, sought me out in a parking lot, under a starlit sky" (p. 143), ou qu'il lui téléphone personnellement.
Talitha sympathise aussi avec les enfants de Michael notamment avec Paris qui lui offre des cadeaux, et le découvre en tant que père aimant et attentionné. Michael se confie parfois à elle, comme ce sera le cas, dès son retour à Los Angeles, pour préparer les concerts This Is It. "I put everything I have into the show, said Michael. I work so hard. But I'm only one man" (p 237) et l'invite aussi chez lui, d'abord au Bel-Air hotel où il loge à son retour dans la ville puis dans sa maison de Holmby Hills.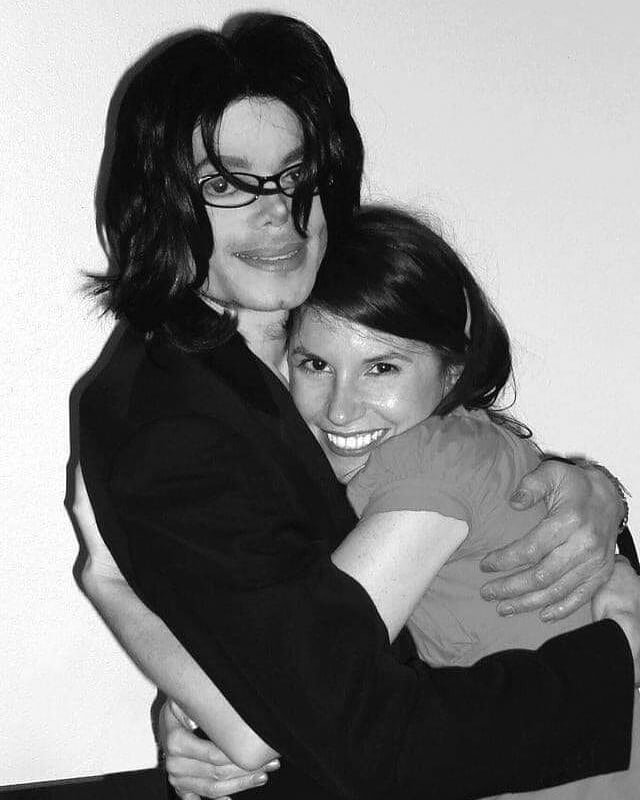 Talitha a découvert Michael Jackson la superstar, un artiste toujours soucieux de ses fans, mais c'est avec Michael Jackson, l'homme, qu'elle créée des liens et pour qui elle finit par s'inquiéter dès le mois de mai 2009. Et perdra tout ce terrible 25 juin 2009 : "It was all over. It was over. Michael, the man I'd loved since childhood, the man who was the center of my world, the man who held all my heart, was gone. Michael Jackson was gone." (p 273)
Au cours de ces treize années auprès de Michael, Talitha a expérimenté "The Love, the Loss, the Lies". La douleur de la perte, et de la bulle qu'elle s'était créée, les mensonges, nombreux, des médias qu'en tant que fan on ne peut oublier, des paparazzis auxquels elle doit se confronter, et les mensonges - et la jalousie aussi – des autres fans.
Mais le maître mot de cette expérience, qui résonne tout au long du livre, c'est bien Love, l'amour.
Même si on trouvera parfois extrême la présence de Talitha autour de Michael, celle-ci est toujours bienveillante et vient donner un point de vue différent sur les dernières années de Michael Jackson, dans des situations qui se recoupent souvent avec celles évoquées par les bodyguards de Michael Jackson dans leur livre sorti en 2014, lorsque le chanteur s'est installé à Las Vegas et qui confirment la solitude dans laquelle il vivait les derniers mois de sa vie.
Au cours de toutes ces années Talitha a consigné tous ces merveilleux souvenirs qu'elle nous partage aujourd'hui, des dizaines de rencontres inoubliables et exceptionnelles avec un "homme qui représentait la bonté, la pureté, un homme authentique" (p. 11). Un être magique.
Le livre, 291 pages, est disponible sur amazon (uniquement en anglais). A lire absolument, vous l'aurez compris.