Michael Jackson s'est rendu à quatre reprises en Corée du Sud. Si la plupart du temps, ce sont pour des tournées et concerts, il est aussi venu au Pays du Matin Calme en novembre 1997 pour affaires. A cette occasion, il effectue un court séjour au Muju Resort, dans le centre du pays.
Le Muju Deogyusan Ski Resort est une station balnéaire de montagne en Corée du Sud ouverte en décembre 1996. Nichée au sein du parc national de la Montagne Deogyusan, dans la province de Jelolla du Nord (Jeollabuk-do), à environ trois cents kilomètres au sud de Séoul, elle est réputée pour ses trente pistes de ski.
L'hôtel Tirol est un hôtel quatre étoiles du resort qui bénéficie d'une vue imprenable sur la montagne. Construit selon une architecture autrichienne (d'où son nom), l'intérieur offre également l'atmosphère boisée d'un chalet qui a valu à l'endroit le surnom de "petites Alpes" en Corée.
Michael Jackson arrive discrètement au Muju Resort en hélicoptère le 18 novembre 1997. S'il est là à l'invitation de Kim Dae-jung, le futur président du pays, auquel il apporte son soutien personnel pour les élections, sa visite est entièrement privée. Il est accompagné uniquement de ses gardes du corps et d'un avocat. Durant deux jours et trois nuits, le cinquième étage de l'hôtel Tirol lui est réservé et il occupe la suite 501, une suite qui sera renommée "la Suite Michael Jackson", non seulement en raison de la présence du chanteur mais parce qu'il laisse un message gravé sur une table de nuit en bois : "Korea is God and Muju is love. Love Always, Michael Jackson" et dessine le visage d'un enfant.
A l'époque le complexe de ski est dirigé par la marque de vêtements et sous-vêtement Ssang Bang Wool Group qui fait face à plusieurs millions de dettes et le groupe cherche des investisseurs.
En mars 1996, Michael Jackson s'associe avec le prince saoudien Al-Waleed Bin Talal et les deux hommes créent Kingdom Entertainement, une société qui souhaite s'imposer dans le monde du divertissement et dont le but est notamment de développer des parcs à thèmes. Un projet qui va mener Michael Jackson en Europe dans un premier temps, au cours de l'année 1997, avant de se lancer à l'assaut de l'Amérique du Nord. On se souvient que la Pologne avait été retenue pour le projet "The World of Childhood", puis qu'un projet semblait sur le point d'aboutir au Canada.
Les recherches du chanteur l'ont également fait se déplacer en Asie où il souhaite développer un "Neverland Asia", un parc à thème uniquement réservé aux enfants, dont les plans seraient basés sur le ranch personnel du chanteur en Californie.
Michael Jackson souhaite donc investir dans le Muju Resort et son séjour va lui permettre de visiter les lieux. Un accord sur un investissement de 100 millions de dollars est en jeu.
Accueilli à sa descente d'hélicoptère par un petit comité local d'enfants qui lui remettent des fleurs, le chanteur, entouré des officiels de l'hôtel, commence par laisser un message dans le livre d'or de l'hôtel et son empreinte de main (l'hôtel dispose-t-il toujours du moule ou expose-t-il cette empreinte ?).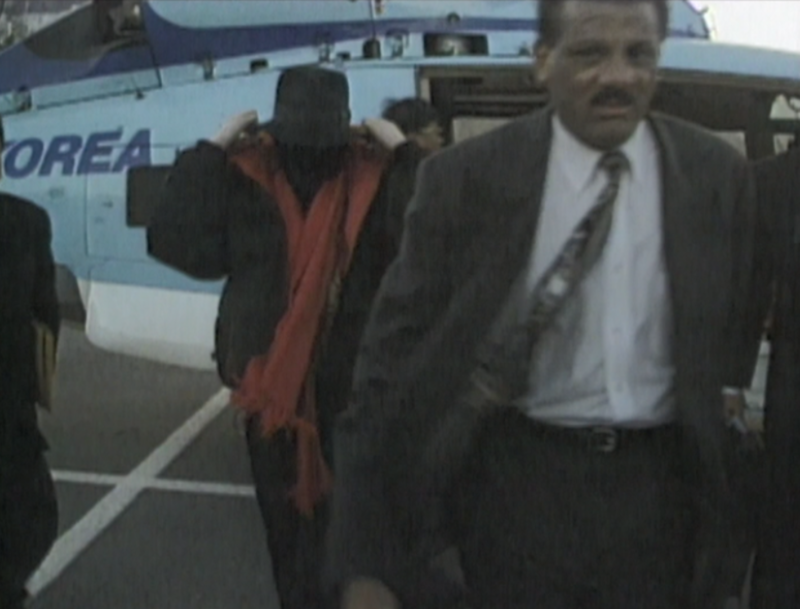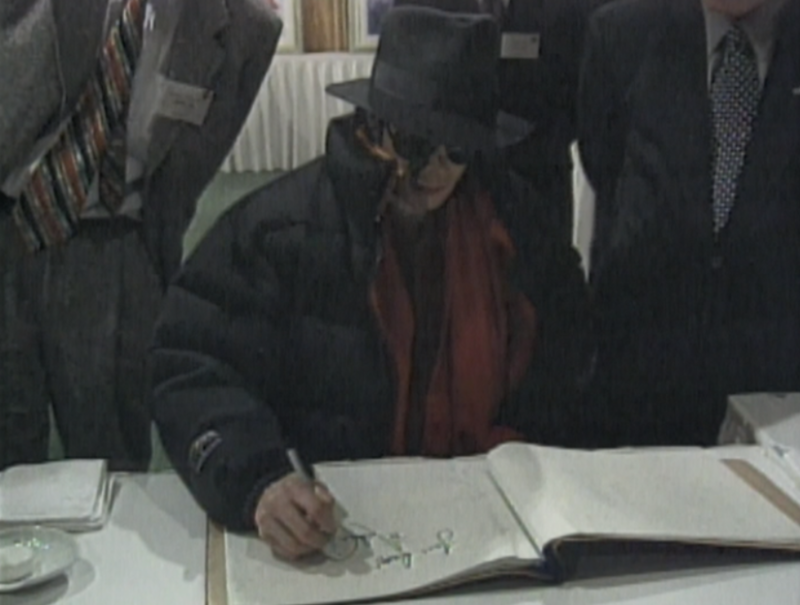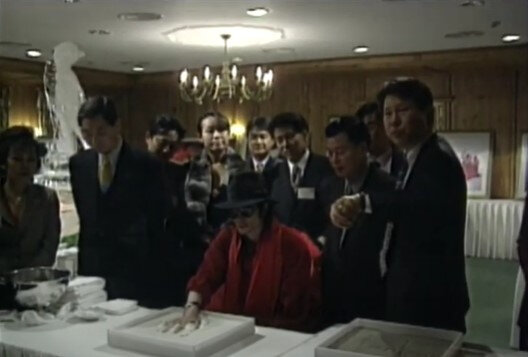 La visite du complexe emmène la star, emmitouflée de sa doudoune, mais toujours avec son fedora, sur les pistes de ski, admirer les points de vue sur le domaine, sur les aires de repos, via les remontées mécaniques locales (appelées gondolas).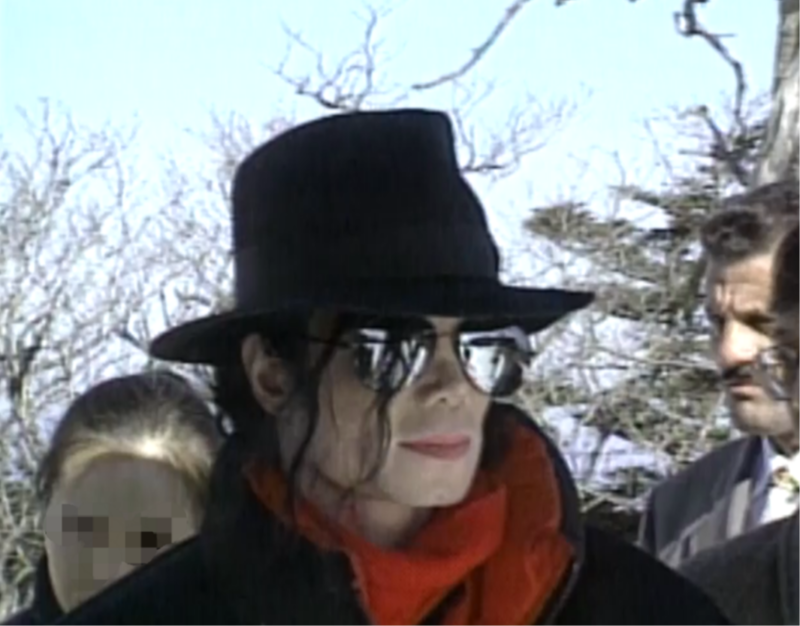 Le trajet en télécabine le mènera notamment au sommet d'une des pistes les plus réputées et habituellement chargées de touristes, le Mont Seolcheon-bong, à 1520m d'altitude où les visiteurs sont accueillis par une Pagode traditionnelle.
L'accord, comme on le sait désormais, ne sera pas signé avec le Muju Resort. Un autre groupe d'investisseurs coréens, le Dong-ah Group, aurait aussi approché Michael, lors de son retour à Séoul, en lui proposant une visite de terrains proches de la capitale coréenne.
Le 22 novembre 1997, toujours dans le but d'investir, Michael Jackson visite l'île de Jeju, à 85 kilomètres de la péninsule coréenne, également réputée pour ses stations balnéaires.
Aucun des projets de parcs à thème de Michael Jackson n'aboutiront. La visite de la star à Muju est vite oubliée ….. jusqu'à l'incendie de l'hôtel Tirol, le 20 février 2021. Le feu a ravagé toute la toiture de l'hôtel et le bois précieux avec laquelle elle avait été construite. Il semble toutefois que la suite occupée par Michael en 1997 n'ait pas été atteinte et que la table de nuit avec le message ait échappé aux dommages.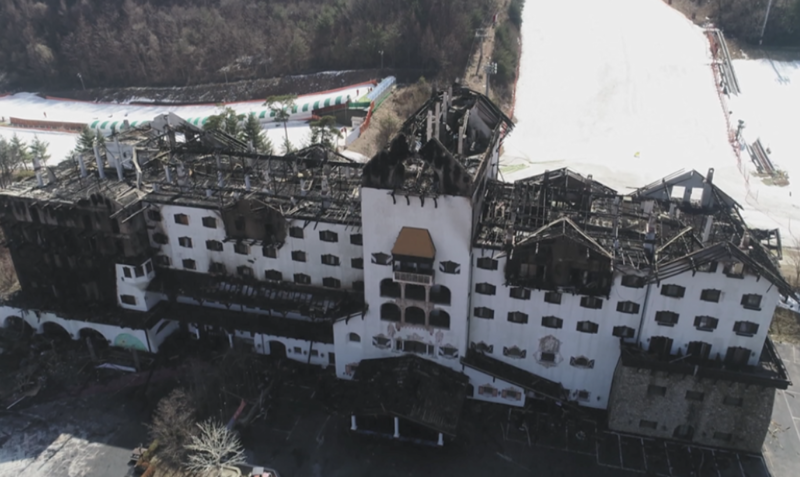 Suite à cet incident, la chaîne de télévision coréenne KBS a publié des images inédites de la visite de Michael Jackson au Muju Resort, qui nous permettent aujourd'hui d'en savoir un peu plus sur le voyage du King of Pop dans cette station balnéaire très connue en Corée du Sud.
Adresse du Muju Resort : 산43-15 Simgok-ri, Seolcheon-myeon, Muju-gun, Jeollabuk-do, South Korea
Sources : upi.com / Wikipedia / Merci à Matilde (Facebook)